"No one school is right for every child. When searching for a school for your child, the question is not whether a particular school is good or bad, but whether it's the right school for your child. You might ask the school, 'What is your definition of a successful child at this school?' or 'What kind of child would find success here?'" David Harris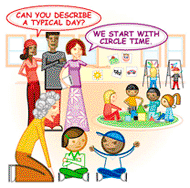 It must have been two years ago that I told my daughter to write a guest post in my blog on bullying. She didn't hesitate to share her experience to my readers because doing so will raise awareness to parents that their kids should never ever be bullied at school.
One thing I do know is that a lot of the insecurities I have about myself is rooted in the fact that I got bullied a lot during my early elementary school years….they pass it off as play, or maybe an early life lesson: the world can be a terrible place filled with people who will treat you with undeserved cruelty. I do understand that kids have to grow up and learn that hard lesson someday, but I think anyone under the age of ten is too young to deal with that much reality. At that age, it's important for children to learn to accept or at least respect people for exactly who they are instead of making fun of their differences. What kind of lesson will be passed on to them if their elders shrug off bullying as something totally normal?
Her reflection of her bullying experience just tore me apart. I felt so helpless because during those days, children just had to deal with bullies. I considered moving schools but all the schools in the nineties were just Montessori-imitations or the usual large traditional schools. Parents are fortunate these days because they face a wide range of options aside from traditional Catholic schools that I attended to. Take for example, homeschooling that my friends, Jen and Julie are doing to their young kids. Then there are the non-traditional schools , the alternative to traditional schools.
As a mom blogger, I get a chance to visit non-traditional schools and check out their curriculum and programs. This is an opportunity to share these information to my readers and for them to discern if this is the right school for their child.
Read More »Finding the right school for your child