The smallest good deed is worth a thousand grand intentions.
My three siblings who are based in the US will celebrate Thanksgiving day next week. Hopefully one day I get to join them in their celebration. One thing I know is a lot of sales are happening such as Black Friday, and even Cyber Monday. Take note , for the first time, there is another celebration happening… the first day of its kind – #GivingTuesday!

There is a day of giving thanks and two days are meant for getting deals. This year #GivingTuesdayâ"¢ is the giving season's opening day.
While the Philippines does not celebrate Thanksgiving day, the idea of a day of giving applies to anyone around the world.
What is Giving Tuesday?
GivingTuesday.org states the mission statement of #GivingTuesdayâ"¢ as a "campaign to create a national day of giving at the start of the annual holiday season. It celebrates and encourages charitable activities that support nonprofit organizations." On Tuesday November 27, 2012 charities, families, businesses and individuals in America are coming together to transform the way people think about, talk about and participate in the giving season.
It's a simple idea. Find a way for your family, your community, your company or your organization to join in acts of giving. Tell everyone you can about what you are doing and why it matters. Join a national celebration of our great tradition of generosity.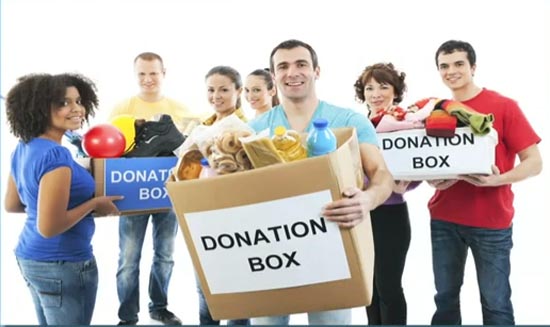 ""As a society, we're more connected than ever before. With digital tools and resources, we are better positioned to effect real world change as a community. I got involved with #GivingTuesday because I saw the amazing potential for a powerful social good movement during the holiday season." says Sharon Feder, chief operating officer, Mashable.com
Colleen Giles Timms the co-creator, #GivingTuesday adds that """#GivingTuesday is a wonderful opportunity for the giving community to come together under one ""umbrella" just as the retail world does on Black Friday. I think it's a fun and important challenge to show what a difference a day makes. It is especially exciting to see the creative and dynamic initiatives taking shape all over the US."
Ideas to get involved in #GivingTuesday
Wouldn't it be great to have a day for giving back? There are many ways to get involved. Businesses, non-profit organizations, families and even individuals share some thoughts to get your imaginations going.
One idea for the family is "talk about causes that are important to you, perhaps one that has had an impact on your family. Research to find a walk, bike ride, or run supporting that cause and join in as a team. Get your family, friends, and neighbors to support you. Set a goal and raise it for your cause."
One cause I want to pass my blessing to is World Vision Philippines' Noche Buena campaign.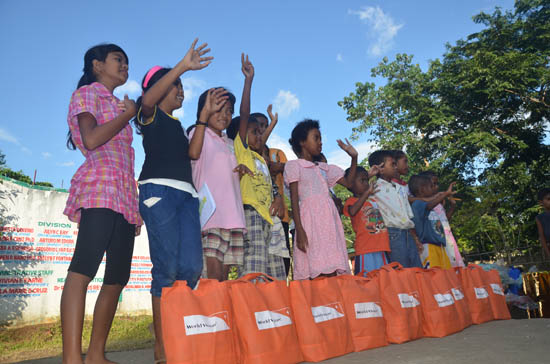 For only Php 1,000 (roughly $25) , a sponsored child receives a Noche Buena gift pack which consists of essential food items and a special hand-picked present of your choice (optional) which he/she can enjoy with the family, or even the whole community in the coming Christmas Eve! For more information you may log on to www.worldvision.org.ph or call hotline +632- 372-7777.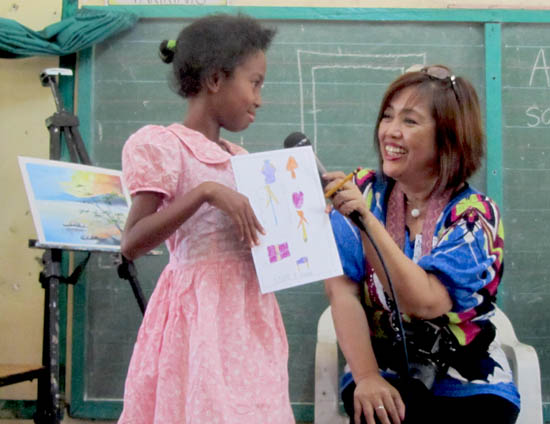 I spent an afternoon with the Aeta children last Saturday and I could see the World Vision Noche Buena Campaign is worth it. Last year, more than 35,000 children delightfully received their Noche Buena gifts. Passing on your blessings to this Noche Buena campaign can spread the love and cheers to more children in 14 identified poor communities this year.
Soon the holidays will come and the frenzy Christmas shopping can be quite stressful. It is important to focus on the reasons for giving. "If you focus on why you're giving – to make another person happy – it really can make you feel better and there are physical changes that underpin that." Sydney positive psychology expert Dr Tony Grant adds that "knowing we've done something to improve the life of others not only boosts our self esteem and gives us a sense of purpose, it also shifts our attention away from our own stresses and worries".
There are many other ideas in getting involved on #givingtuesday. I hope #GivingTuesday will soon be a part of family traditions not only in the US but all over the world.