""Learn from yesterday, live for today, hope for tomorrow." Albert Einstein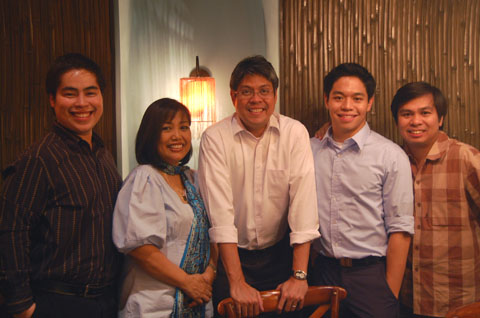 Disclosure on Political Affiliations: I do not work for Kiko Pangilinan or any other politician. Kiko and my husband know each other way back in the UP College of Law. Neither am I affiliated with a political party. I am close to Senator Pia Cayetano and Senator Alan Cayetano . Our relationship ties date back even before they became senators. Former President Fidel V. Ramos is a family friend due to ties from my father-in-law. I used to be a student activist in my UP Diliman days. My political views range from conservative to liberal. I don't have plans to run for public office. Meeting with politicians and writing about their programs is part of my current plans for this blog till 2010. Any endorsements will be made just a few weeks before Elections 2010.
Niña Terol, fellow blogger and Political Communications head of Senator Kiko Pangilinan said it was an "an intimate discussion/dialogue about how we can use the power of social media to transform the Philippines and usher in positive things for our people and our country" and would last from 6:30 PM till 8:30 PM but our dinner actually ended at 10:00 PM. As usual, I'm an early bird and took my time taking photos of Mesa Greenbelt 5 which I found later on is owned by Kiko and friends (read my Mesa, Greenbelt 5 post). Shortly after, Kiko walked in. Oh, he is an early bird too. I found out that he knew my husband way back in Law school so there was a lot of common ground to babble around with, before his staff and the other bloggers arrived.