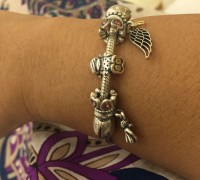 Early this year, my daughter asked me "Have you heard of pandora bracelets ?" The brand sounded familiar to me but I didn't bother to check it out. She explained that Pandora made charm bracelet a trend.
The idea of Pandora bracelet is to get charms that represent your life story. I love the idea of a bracelet that is customizable. I own a gold charm bracelet which I bought in Thailand but the charms were set.  Though Pandora is mostly in silver, it is  expensive in the Philippines but I figured if I acquire the charms slowly, it won't be painful on the pocket.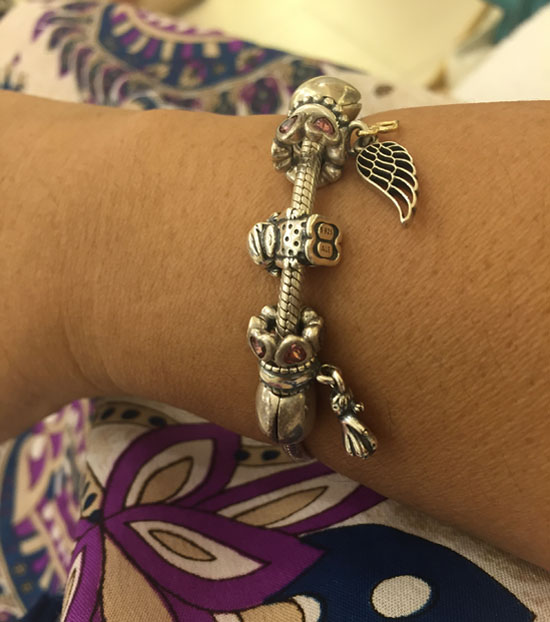 The opportunity came during our 30th wedding anniversary last May.  My dear husband bought me the silver collier, the Bride & Groom Charm, two fancy pink sparkling hearts spacers and two heart silver clips.  Naturally, the bride and groom tells the story of our 30 years of marriage and the seven years as sweethearts for a total of 37 years together as a couple. Now that is such a big feat considering I nearly wanted to call it quits .  Hearts symbolize our love and the love of family.  It also depicts my favorite quote,  love never dies.  May is also the month when our beloved Luijoe went to heaven.  I added the "Love and Guidance" Angel wing  silver dangle with 14K heart charm to symbolize my son who is now an angel.  I will continue to keep Luijoe's memory alive in my heart and in my mind since it is a very important part of who I am today. I want his memory to live on forever and for Luijoe to never be forgotten. This is the story of those hearts and the wing charm. I loved it but it felt my bracelet needed more charms.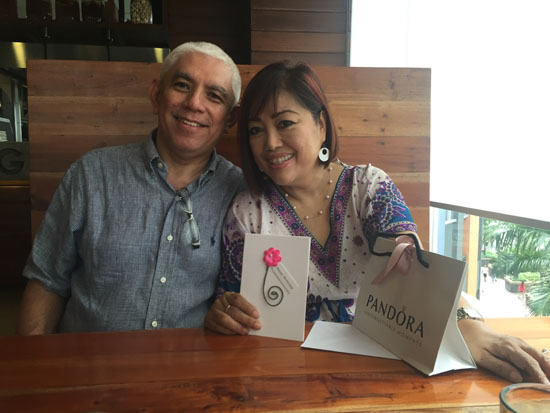 I told my daughters and dear husband that my bracelet lacked two girl charms to signify my two daughters. "Hint, hint". I showed them my wishlist.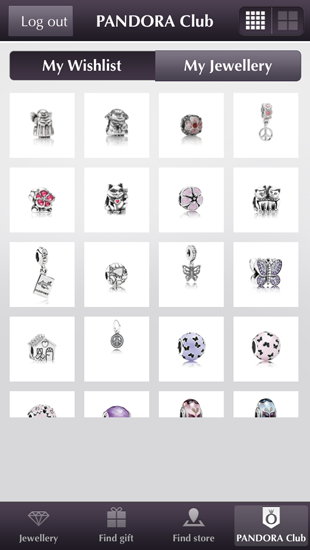 …and the brochure that the Pandora branch in EDSA Shangrila gave me.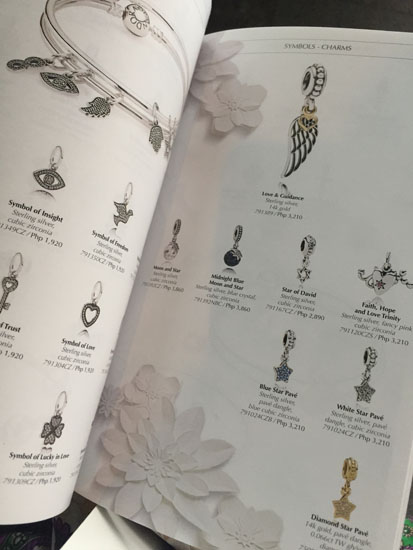 Surprise! On my birthday last month, my husband surprised with a girl silver charm and a a pink glass ribbon charm. My second daughter got me a the dangle girl dangle charm.  My girls… I wish they will always be with me to love and to hold but I know at the same time, I know I needed to step back and watch then fly high and free. Now they have flown their wings and I am left with an empty nest. But the two girl charms will always remind me that they are close to my heart.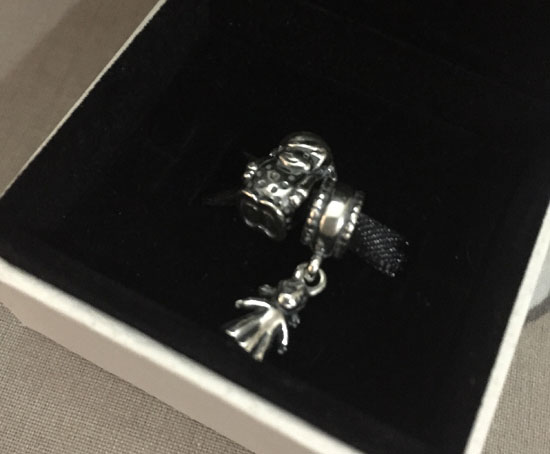 My eldest girl  got me the "Mothers of the World Charm".  One of the biggest life-changing event in 2013 was when my kids left home to live independently from us. This charm  reminds me that my children will always be in my heart because home is where the heart is .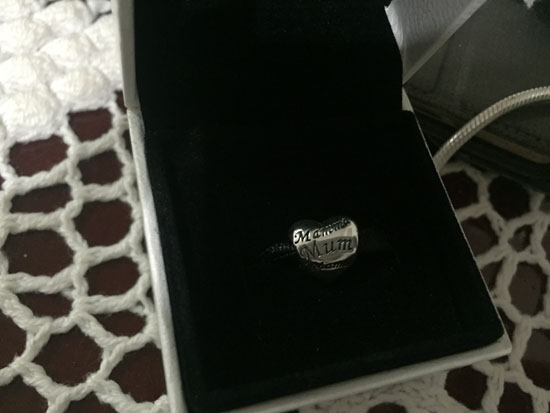 Each charm means something close to my heart.  I will add more but for now…This is my Pandora bracelet  , the story of my life.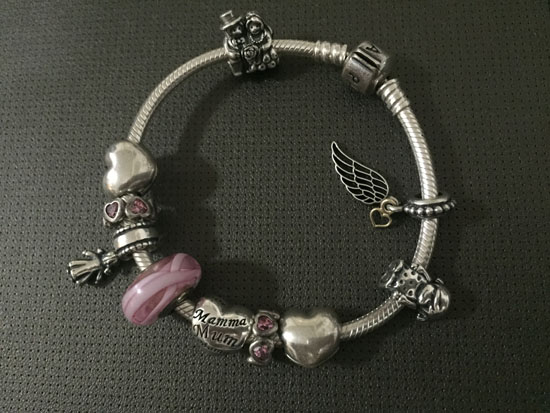 Here is the gallery of my Pandora charms and bracelet