""I am neither especially clever nor especially gifted. I am only very, very curious." Albert Einstein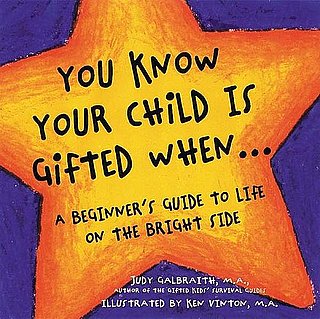 I had the chance to meet gifted kids from Philippine High School for the Arts (PSHA) when my two girls joined the Manila Children's Choir in the late nineties. Among my daughter's circle of friends was Jourdann Petalver and a couple of kids with powerful soprano voices. It was during rehearsal breaks that I got to know more about their life at this exclusive school for gifted kids in the creative field of music, art, writing, dancing and others. I often wonder what have become of them and even of PSHA. If there is one great thing that Imelda Marcos did , it is the promotion of culture and arts and the nurturing of gifted children. I believe parents should be aware of options of their gifted child and the road they travel as they hone their gifts.
The second part of the third part report on "Dilemmas on the 'Different'"focus on the gifted child. (The first part was about Down's syndrome.) Part 2 is authored by PCIJ Fellow Rorie R. Fajardo tells the story of the students of the Philippine High School for the Arts, a charmed circle that by all accounts belongs to the two percent of the country's population that is deemed to be gifted.
Dilemmas on the 'Different'

The Gifted Give Back
By Rorie R. Fajardo
Philippine Center for Investigative Journalism
Second of Three Parts
THE MOMENT they stepped into the campus of the Philippine High School for the Arts or PHSA in 1988, Roselle Pineda says that she and the other freshmen were made aware they were being trained to be the country's future cultural leaders.
""Medyo mayabang pakinggan (It may sound like I'm bragging)," says Pineda, now 34 and teaching at the University of the Philippines in Diliman, ""but this makes you realize at the start that you are scholars of the people, the cream of the crop, and therefore you have the duty to give back something to the people."
Then again, PHSA is no ordinary school. As its name implies, it specializes in the arts, and it takes as students only those who are deemed gifted in writing or in either performing or visual arts. It is, in fact, the creative counterpart of the older Philippine Science High School or Pisay, which caters to youths with ""high aptitude for sciences and math."
Both schools are government-run, but they are certainly what most public high schools are not. Both boast of the latest equipment, well-trained staff and solid faculty lineup, and a healthy teacher-student ratio. There are no overcrowded classes in either school, and if there is a class that is held under a tree, it would be because teacher and students suddenly felt the urge to commune with nature or take in fresh air, rather than because of a missing roof or, worse, the sheer inexistence of a school building. Aside from free tuition, free board and lodging are available. Each student gets a monthly stipend as well.
Read More »Everyone is gifted – but some people never open their package