A few weeks ago, Japan Broadcasting Corporation , a TV and Online program on NHK, contacted me to participate on their monthly international debate program called "Global Debate WISDOM". This month's topic is about "What can the world do to stop bullying?". I agreed to join this volunteer interview and let the Japanese audience hear my advice .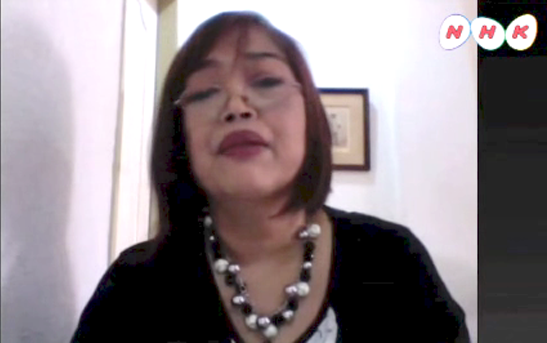 It is a fact that school Bullying is a world common problem. So far, we have seen so many different approaches and programs to end bullying. But yet, there is no perfect solution to end bullying since there are still millions of kids suffering from daily bullying at school and outside the school.
Last October, a middle school student in Shiga prefecture in Japan committed suicide after going through the intense bullying that included "practicing a suicide (choking a neck)" and "practicing a funeral". After a boy killed
himself, school and educational board denied the fact that there were bullying. It created a huge social upheaval after many students testified that there was a bullying. By this incident, the Japanese public rediscovered the untrustworthiness in the school system in Japan.
NHK gave me the link to the Movie list interview and these two videos.
Video 1
Many US states have enacted a law that bans bullying and makes schools and teachers fully responsible for bringing in anti-bullying measures. Who should be ultimately responsible for establishing policies against bullying?
To prevent bullying at schools, what measures should schools and teachers take?
NHK is going to introduce a part of my movie in their TV show tonight Saturday, August 25 Part1 22:00 – 22:50 and Part2 23:00 – 23:49 (JST). It is a LIVE show, so they apologize in advance if the VTRs cannot be played due to unavoidable circumstances.
Please check the timetables of broadcasts for Japan and overseas:
http://www.nhk.or.jp/wisdom/onair_en.html