Of course, I never imagined the wrath of Ondoy as it poured rain in Manila. I arrived in Singapore that saturday noon and saw a twitter message from my daughter.
"Oh no, the flood is entering the house. and mom is not here".
No matter, the age of your child, they still look for good old mom. Their dad was around to help out move things to the second floor. Never in our wildest dreams did we expect the floods to reach neck deep in the house. Our former residence in Magallanes got flooded once and it was just ankle deep so the kids were pretty much exposed to floodwaters in the house. This time it was far more serious.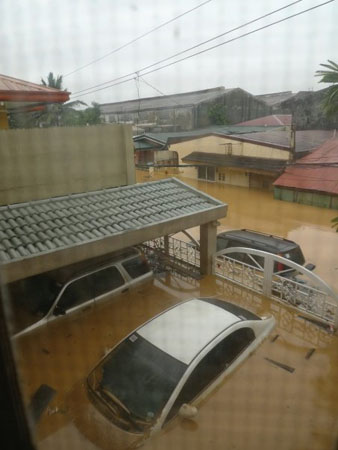 Our 3 cars submerged. Only 2 cars had insurance coverage for "Acts of God".