What an incredible journey!
Today, I celebrate 10 years of blogging but 10 years ago there was nothing to celebrate. I was wallowing in a pit of unspeakable grief .
I lost my precious son 16 years ago. I don't know how I survived , but I managed somehow because here I am, blogging about the resolution of my grief journey. Before I started blogging,  I was literally drowning in sorrow.  Reading blog posts about parents who lost a child helped me cope but they were mainly based in the US. I could not find anyone who wrote about grief in the Philippines. I wanted to share my story and possibly offer hope that there is a new normal after the loss of a child.  Losing a child is the ultimate tragedy that can ever happen to a parent. My whole world collapsed on the day my son died. To even describe the pain is not possible. The pain is gut-wrenching and indescribable.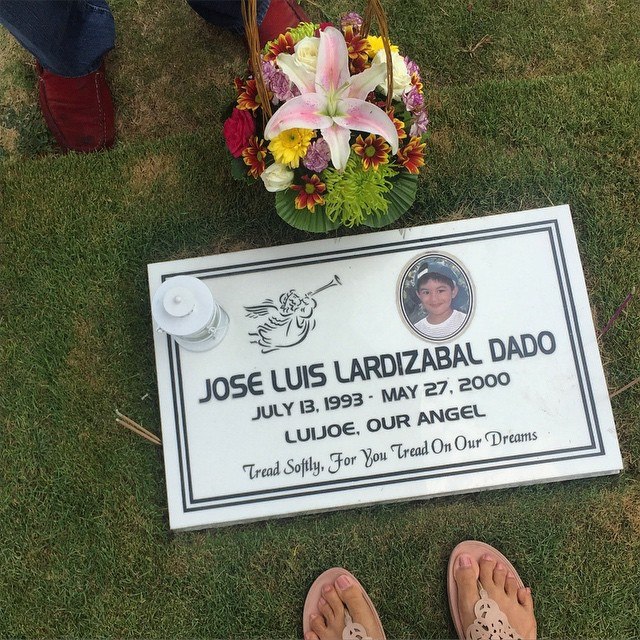 Losing a son felt like the end of the world to me . I wanted to die along with him but I had to remember that I still had two children and a husband to look after. I knew I had to transform my pain to something that will help not only myself but everyone around me. One night as I sat down on my couch (yes that is the same couch below), I found out there was no use making sense of my son's death but there is hope in making sense of my life. I pondered "What can I do about it now?"  "How can I help?" or "How do I pick up the pieces and go on living as meaningful as possible?" The answer was getting out of my comfort zone by helping others like myself.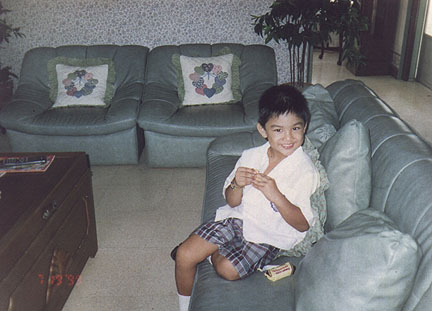 On February 24, 2006, I launched aboutmyrecovery.com and wrote my first post "I chose joy over sadness. It is said that grief is inevitable but misery is optional. I realized that it did no good to sit in my misery pit. It did no good for the loss of my son to lead to the loss of two. What does do good is doing good. I decided to lead the second part of my life differently and better than I would have imagined …in the name of my son, Luijoe. I know that as I reach out to bereaved parents , the world is changed in some small way for the better, and then the actions taken become my living tribute to my son.  And then Luijoe is never entirely gone."

I am bringing back the original logo of this blog to celebrate 10 years of blogging. Speaking of celebration, I don't have a blog giveaway but instead I want to share 10 things I learned in the past 10 years of blogging.
1. When you write about yourself, it's never just yourself.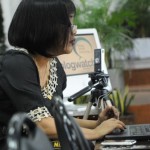 Writing is a work in progress. I am still learning. I used to ask myself , "who would ever read my depressing posts?".  I found out the story is not really about my pain. It was what my readers could relate to.  Each of us have lost someone in our lives. My blog was just a vehicle. Who am I  anyway? Why should my life be so interesting to readers? It could be interesting only up to a certain point. There's got to be a point when it is no longer talking about myself. Or even when I am there are points others can relate to .
2. A new normal after losing a loved one is possible. Being a blogger is my new normal.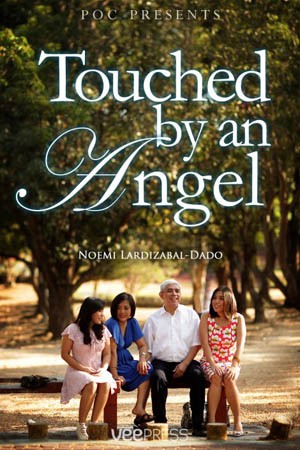 Touched by an Angel in e-book format
When I look back at my grief journey, the turning point came when I became a blogger. It must have been my angel that touched me that one night.
That is why I chose to call my blog, "Touched by an Angel".
Looking at my first post in 2006, I merely wanted to give hope to parents, siblings and grandparents that there is a new normal after a loss of a child. I did not realize that I  would be touched by my own blog. Being a blogger is my new normal.  Sharing the changes in my new normal after the death of a child is one way of reaching out to others. I offer hope that life can still continue on despite the pain and that pain is a wonderful teacher. Never in my wildest dream did it occur to me that this new life without my son would open doors to an even more meaningful life.
3.  Develop a thick skin and stay focused on my blog goals.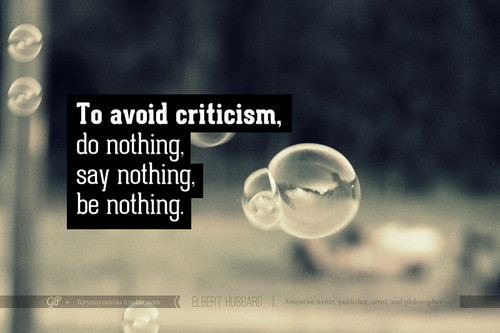 I am into blogging for many reasons like all bloggers have their own reasons. I am in it for the long haul. Yes, I can be opinionated but it's all part of being a blogger. I make a stand whether it is popular or not. My entries may have hurt a few bloggers and readers. I apologize (when given the opportunity) when feelings are hurt but it doesn't mean I don't stand by my entries.  Bloggers should not just know the technical side of blogging. One must be able to stay on track, stay committed and hopefully stay sane. Reality is, not everyone will like you. The more high profile you are, the more the criticisms. The more successful you are, the more some people will want to see you fail. One tip I learned from my favorite blogger is to  develop a thick skin.
4. Criticisms helped me become a better blogger.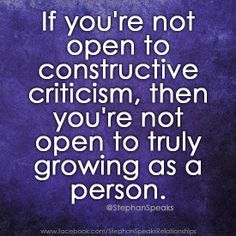 It was the year 2007 when I received a lot of criticisms . I guess it was because I was so new in blogging and made mistakes. Oh those hurtful comments inspired me to prove that I will be better. Instead of focusing on the mean comments, I worked doubly hard to improve on my blogging style.  I often tell myself, "you have experienced the worst pain. You will get through this." As a blogger mentor said, "Don't let them beat you down. Stay focused and clear headed. If you purposely inspire negative reactions, then run with it. Enjoy getting what you asked for. If you don't and get smacked, think it through, respond with care, and keep on blogging."
In my early days of blogging, I received a comment that I was a "trying hard blogger".
My reply:
Yes, you are right. I am trying hard to be a better blogger. Thanks for reminding me.
5. You are essentially what you write and will be judged accordingly by your readers.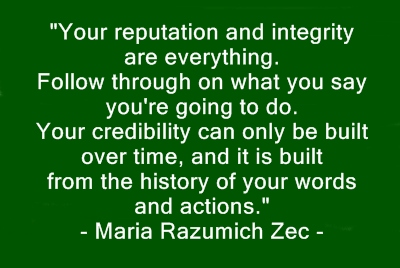 Many years ago, a blogger once opined that I don't have credibility but do I care? No, because that blogger is not in my community. The blogger's perception on my questionable credibility is real for that blogger. I may not be credible to that blogger but my community of readers think I am. Why do you think they want to read my blog? Why do they subscribe to my feed? Why do they follow me?
The basic equation is really:
Perceived Trustworthiness + Perceived Expertise = Perceived Credibility
6. Embrace change .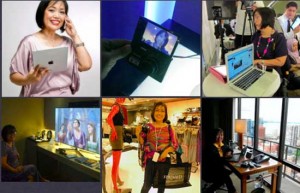 Blogging has changed a lot in the last 10 years. Social media networks started to evolve in 2007.  I am known as @momblogger in twitter. As one of the early adopters of any new thing that explodes online, I got hold of my monicker when twitter became popular in 2007.  My readers are more likely to follow my blog  posts on social media – clicking through to my links when I post them on Facebook, Twitter or Instagram. From this original blog (aboutmyrecovery.com), I have three other blogs : pinoyfoodblog.com (recipes), techiegadgets.com, beautyoverfifty.net (lifestyle) and a lot of social networks often known as "momblogger".
7. "Personal branding is very powerful because it sends a clear, consistent message about who you are and what you have to offer."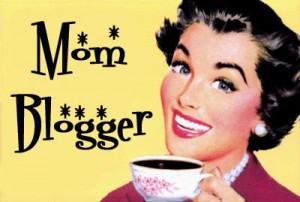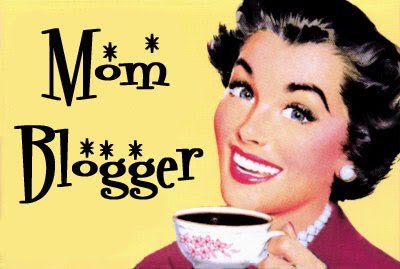 I had no idea about personal branding nor did I want to dominate a niche on mom bloggers. I simply wanted to be called "mom blogger" as an alternative name so the younger bloggers will stop calling me "ma'am". @momblogger was simply more acceptable.  I discovered that my life as  "momblogger" encompassed not just being a mom and a blogger. I nurture both my family and community.    My focus as a citizen advocate allows me to bring out underplayed stories, fight for women and family issues which are close to my heart. That is who I am. It makes me happy to be of help to others and at the same time it allows me to leave my digital footprints behind.
8. Popularity is not the same as influence.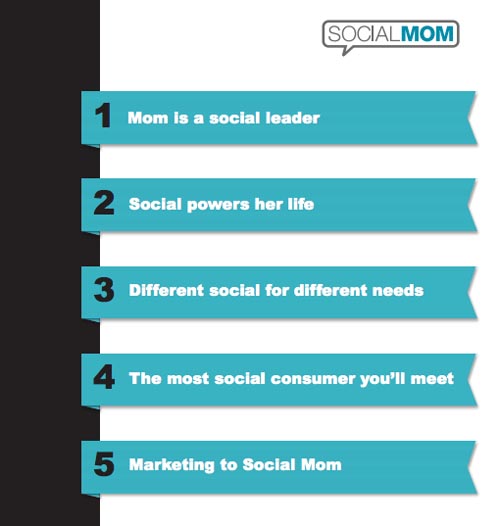 One commands attention ; the other inspires action. Brands dictate too much on their own agenda but do they really care about mothers' needs? Have they been communicating with moms effectively? The Social Mom is well connected and influential in her community. Moms like myself who transitioned from active parenting to being involved parents must not be underestimated. Advertisers and brands seem to forget or underestimate a growing circle of Mom influencers and advocates who no longer have young kids. This group of Moms are my generation , older women, social media savvy, still involved with our families, wiser (we would like to think) after many successes and failures during our parenting years.
9. "Live to love and love to live! Relationship is everything in the Social Media world".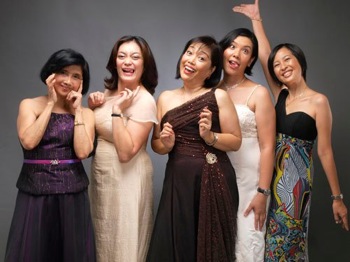 This is actually a quote which reminds me about my early months in blogging. I wanted to share my blog to have a wider reach.  I went to my first blog event, iBlog 2 in April 2006  and introduced myself to popular bloggers. That was my first break.  From 10 readers a day, blog traffic grew to 100. Today , this blog gets a minimum of 2,000 unique hits. Followers on my twitter account, @momblogger has now reached over 20,000. My biggest facebook community is my pinoy food blog with over 569,000 followers.
The lesson is : "Focus on how to be social, not on how to do social."
10. Content is king. Sharing is queen.
Will blogging one day be a thing of the past? Blogging is here to stay but it is changing…a lot!   I use my social media networks to deliver the snippets of long form content from this blog. I want to believe  blogging will continue to evolve in exciting new ways. Ten years ago, I started blogging without a clue about what was about to happen to my life. I remember my humble beginnings before Facebook, Twitter, Instagram, Pinterest came. I continue to rediscover technology and see ways to improve my life and others, as well.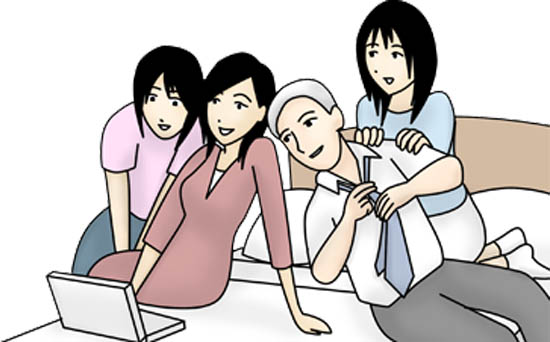 Ten years of blogging.
Do I miss my beloved Luijoe?
Of course , I do. Is there sadness or a tear now and then? Yes. But there is a big difference. The sadness no longer steals the joy away. The awful pain and emptiness diminished over time,  as I persisted in enjoying the memories of the moments spent together, not dwelling on the times which will never happen. That pain is giving me courage to focus on my purpose in life. To live a meaningful life as a mom blogger, a citizen advocate.
To be touched by my angel.