by The Mad Hatter originally posted at 5 Ways to make dad happy on Father's Day

Father's Day is fast approaching—that one day of the year where we get to celebrate our dads for what they truly are—our best friends, our heroes.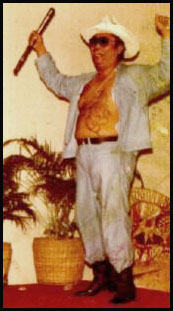 Dads, they say, are a daughter's first love, and a son's first hero, and I couldn't agree more. When we were little, our dads were the ones who picked us up, carried us over their shoulders, cooked us pancakes on weekends, and helped us get through a horror movie.
But now we rarely spend time with them anymore because we've "grown up," leading our own busy lives. Let's grab this year's Father's Day though as a chance to make up for lost time, and to make them feel how much our dads truly mean to us.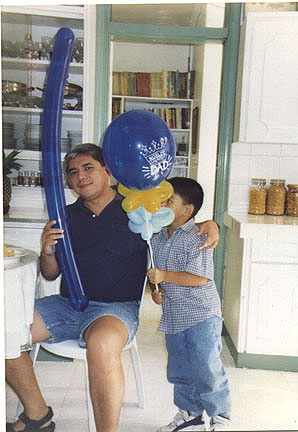 Here are a couple of ideas to inspire you to make this year's Father's Day a blast for the best guy in your life.
1. Call for a special take-out. You know how he is always raving about those ribs at this particular place but he couldn't get them because the place is out of his way? Well, why not surprise him by calling for a quick delivery so he can have an amazing meal with his favorite guilty pleasure? Maybe for this one day, he doesn't need to watch his cholesterol, and maybe Mom will not be too hard on him. And while you're at it, why not enjoy a few beers with him?
2. Let him have full control of the TV. You know how you always fight about what show to watch–he wants to catch his favorite game while you want to see what's going on with Project Runway. Well now you should just stop fighting over who gets to see what and let him have full control of the TV. After all, you can always watch your episodes online, and he will definitely appreciate you for being a good sport.
3. Spend the entire afternoon with him. How about not making plans this weekend and just spend a relaxed day at home with your old man? Watch your recent DVD purchases or maybe cook for him, or maybe just catch up over coffee? He might not tell you enough, but truth is that he misses you so much. When you were little, you spent a lot of time together but as you got older, you spend less and less time with him and more and more with your friends. So mark your calendar and make Sunday "Dad's Day."
4. Buy him something nice like cufflinks or a new shirt. Parents love it when you spend your hard-earned money for them because it makes them feel special to you. Wouldn't it be nice to save a little of this month's pay for a little gift to remind Dad that he is still part of your life?
5. Take him out to dinner. Plan a surprise dinner with the entire family to celebrate the occasion. At this day and age where everyone is always busy with something, Dad will surely appreciate the effort of bringing everyone together for a nice family dinner.
*"Daddy Daughter" by lucianvenutian, "Big Daddy" by Theen Moy courtesy of Flickr. Published under Creative Commons.