Wow, the kilig factor is still alive a year after. The AlDub phenomena is a year old. Two factors strike me on why ALDUB, this "Kilig Pa More" KalyeSerye is a hit : the kilig factor, of course and the timeout experience. I am not surprised ALDub phenomenal romance is celebrating its first year anniversary.
Starting 12:00PM today, July 16, AlDub fans can join the conversation on Twitter to mark the first year anniversary of supercouple Alden Richards @aldenrichards02 and Maine Mendoza @mainedcm by Tweeting with #AlDub1stAnniversary hashtag to unlock a special heart emoji. This Twitter emoji pays tribute to the global AlDub phenomenon and celebrates the romance that has taken the Philippines and the world like a perfect storm.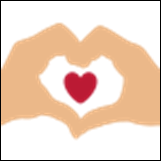 By including #AlDub1stAnniversary hashtag when composing a Tweet, a special Twitter heart emoji will appear after the hashtag in the sent Tweet. This is the first time that Twitter has created a customized emoji for a TV show in Southeast Asia.
"As a partner of Eat Bulaga, Twitter has witnessed the rise of AlDub from a local sensation on Philippine television to a global social TV phenomenon. It is powered by the love of fans all over the world, and the creativity of the show producers. The recent launch of the emoji for AlDub's first year anniversary celebrates the show, the AlDub love story, and most importantly the fans who have flocked to Twitter to express their love and support over the past year," said Pratiksha Rao, Twitter's Head of Media Partnerships in Southeast Asia.
Looking back, the AlDub love team debuted on July 2015 in the 'Kalyeserye' segment of the popular noon-time TV show Eat Bulaga before they became one of the most well-known personalities on Twitter. Eat Bulaga's Twitter account (@EatBulaga), which constantly keeps fans updated on the show by live-Tweeting each telecast and sharing behind-the-scenes images and videos, has added over 1.8 million followers in the past 12 months (over 200% growth) from 880,000 to 2.72 million followers today.
The record breaking 41M Tweets for #AlDubEBTamangPanahon concert on October 24, 2015 placed the Philippines in the Guinness World Records, making #AlDubEBTamangPanahon the most used hashtag in a 24-hour period.
Group shot! #ALDubEBTamangPanahon pic.twitter.com/4YK0iMle8U

— Eat Bulaga (@EatBulaga) October 24, 2015
These women in front of me started hitting Alden's dad after seeing Aldub hug! Lol so funny! #ALDubEBTamangPanahon pic.twitter.com/M7IhuqE8yb

— Jocas de Leon (@jocasdeleon) October 24, 2015
HULI KA! While everyone is busy on stage, meh sariling mundo ang dalawang to. OY! #ALDubEBTamangPanahon pic.twitter.com/dLEuZ4Ccyh

— Gwendy G. (@gwendy_gayle) October 24, 2015
On October 25, 2015, Maine's Tweet thanked the Dabarkads and AlDub nation for their love and support, accumulating over 76,000 ReTweets and 133,000 Likes, which made it the 2015 Golden Tweet for the Philippines.
Maraming salamat Dabarkads at AlDub Nation sa suporta at pagmamahal! Grabe kayo! God bless us all!!! #AIDubEBTamangPanahon

— Maine Mendoza (@mainedcm) October 24, 2015
The love team's road to stardom continued as AlDub's Valentine's day campaign #AlDubIsLove amassed over 4.1 million Tweets from February 12 to 14, 2016. This marked an iconic moment for AlDub fans as they received personalized autographed posters from Alden and Maine on Twitter.
Thankyou so much @aldenrichards02 :))#ALDUBisLove pic.twitter.com/rTCAIztaMS

— C I N D Y ~ (@TheRealCindy_) February 11, 2016
My personalized E-Card from @mainedcm and @EatBulaga .
Thank You!
get your own guys! #ALDUBValentinesDate pic.twitter.com/M8BzVSePTz

— SUPREMO QUANDOS (@TheRealQuandos) February 12, 2016
Kumpleto din ba syo?
tingin nga?
i RT ko with HT.
Tnx @EatBulaga @mainedcm and @aldenrichards02 #VoteMaineFPP #KCA pic.twitter.com/UfJM2qZKEd

— Jayson Floresca (@jaysondmx) February 13, 2016
The recent release of the first movie starring the AlDub couple, Imagine You and Me, on 13th July also generated mass conversation on Twitter with over 7.9 Million Tweets about the movie in the one week leading up to its release. Set in Italy, the movie was discussed on Twitter by fans globally with the top five countries that generated the most conversation about the movie being the Philippines, United States, Canada, UAE and Australia.
Imagination turns into reality on July 13! #ImagineYouandMe #ImagineYouandMe2016 pic.twitter.com/Zs153JDAtl

— Maine Mendoza (@mainedcm) July 8, 2016
Abangan niyo po mga Dabarkads. ???? pic.twitter.com/OT552zmY6C

— Alden Richards (@aldenrichards02) July 7, 2016
Finally, Eat Bulaga and the AlDub couple have used Twitter to innovate and create special moments for their fans globally. Recently, they surprised a few lucky fans by Tweeting personal video answers to their questions.
.@maichardestined #ALDUBPowerOfTwo pic.twitter.com/AYjh6czqMa

— Eat Bulaga (@EatBulaga) July 2, 2016
.@Alnicaze #ALDUBPowerOfTwo pic.twitter.com/qIAHwnfGDl

— Eat Bulaga (@EatBulaga) July 2, 2016
Fans should follow @EatBulaga (Eat Bulaga), @mainedcm (Maine Mendoza), and @aldenrichards02 (Alden Richards) on Twitter to get real-time updates on the AlDub love story, participate in the conversation, and get behind-the-scene moments first on Twitter.