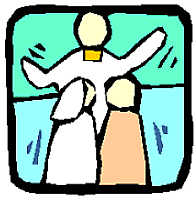 Home alone every lunch time is a routine I face during the week days. While the household is devoid of the girls' babblings and pitter patter, the ghosts at the second floor pace restlessly. I turn on the TV to distract me from unwanted ghostly apparitions. At least I can hear human voices. While watching Korina's talk show , the topic of the Philippine state of annulment caught my interest. In my husband's family, 3 out of 6 siblings' marriage are either annulled, divorced or separated. Take your pick. I won't go through the reasons for their separation but I believed they gave it their best shot before resorting to legal action or no legal action. Once upon a time, I also considered separation but thank God for this second chance at love and a more meaningful marriage. Now I am just wondering how the Supreme Court junked Amy Perez' annulment petition.
The Supreme Court denied with finality the petition filed by actress Maria Armida "Amy" Perez asking for an annulment of her marriage to estranged husband Brix Ferraris, ANC reported Thursday.

In an eight-page resolution, the high court said the psychiatrist's testimony failed to prove that Ferraris was suffering from psychological incapacity under Article 36 of the Family Code. The court also ruled that alcoholism, sexual infidelity and abandonment are not enough grounds to declare a marriage null and void.
Is it just bad luck that Amy's case landed in the wrong court? Or is it because the psychiatrist' testimony is inadequate? I thought it was easy to get an annulment as I have heard of favorable annulment decisions from friends. My ex-sister in law was able to get the court's favorable decision in less than a year. Was it because she was a lawyer? The Supreme Court found Perez's husband's alleged mixed personality disorder, the "leaving-the-house" attitude whenever they quarrelled, the violent tendencies during epileptic attacks, the sexual infidelity, the abandonment and lack of support, and his preference to spend more time with his band mates than his family were not rooted in some debilitating psychological condition but a mere refusal or unwillingness to assume the essential obligations of marriage. Is that so?
What about alcoholism in some marriages?
In a 1992 JAMA article, the Joint Committee of the National Council on Alcoholism and Drug Dependence and the American Society of Addiction Medicine published this definition for alcoholism: "Alcoholism is a primary chronic disease with genetic, psychosocial, and environmental factors influencing its development and manifestations. The disease is often progressive and fatal. It is characterized by impaired control over drinking, preoccupation with the drug alcohol, use of alcohol despite adverse consequences, and distortions in thinking, mostly denial. Each of these symptoms may be continuous or periodic."
The debate continues that alcoholism is a personal conduct problem, rather than a disease even in the US. I bet our courts don't buy alcoholism either as a ground for psychological incapacity. Alcoholism needs to be established prior to their marriage. However, there is a way out to Amy's annulment problem. If she converts to another citizenship her divorce will be recognized in the Philippines. I don't think that will be easy as it take years. Meantime, she is not free to remarry or even date as it could be viewed as adultery.
Examples of psychologically incapacitated person " as drafted in the Family Code was not defined. The committee gave judges a leeway to interpret the provision on case to case basis. It's just tough luck for rejected annulment cases. And wow, what a waste of lawyer fees!