Shade grown coffee is coffee grown sustainably under a canopy of trees. I envision planting shade grown Benguet arabica under the canopy of Pine and Alnos trees.
It started with a cup of coffee on January 9, 2018,  just as we drove down from my husband's hideaway somewhere in Benguet. My daughter reminded me that we needed to buy Benguet coffee at the Baguio Public market.  Sure, sure, I said.
I forgot how the coffee project idea  started but I remember dropping the question to my daughter:
"if you love coffee so much, maybe you should be a coffee farmer?" or was it "maybe you should plant coffee?"
All I knew about coffee is that Arabica is grown in high altitude mountains of Benguet and that my husband's family had some vacant land. I also participated in two cupping sessions in Commune and Costa Coffee which brought back memories of my Food Technology college days.
I don't know what popped up in my head that day. Maybe the cool climate and the pine trees gave that light bulb idea.
Or maybe walking along Luijoe's meadow and surrounded by pine trees  gave me the inspiration. Maybe the universe  was whispering to me that morning to make use of the vacant land in my husband's home province.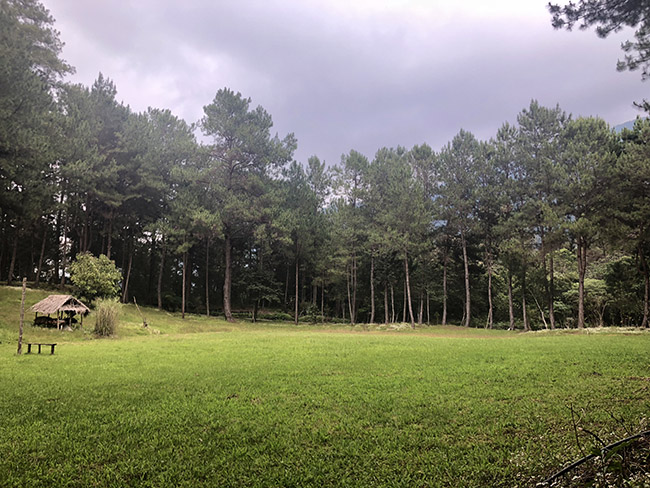 Before my daughter left for Europe, where she has been based the last five years, she wanted to know if we were up to coffee farming.  My husband readily agreed ,of course so I contacted my other daughter in Singapore , if she was in. Of course, she agreed.
So the dream was born…but where do we start?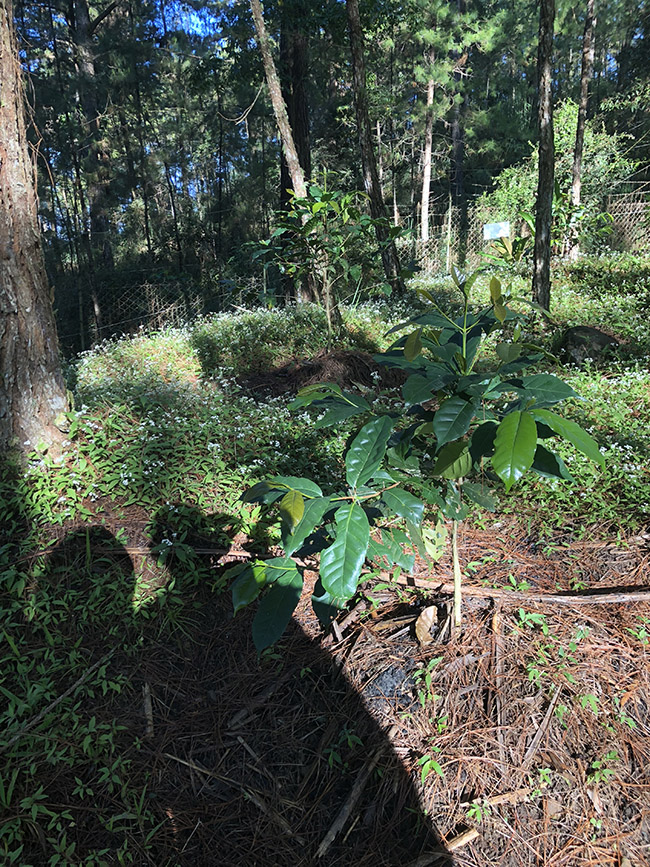 My daughter came across "Coffee farming basics" by Chit Juan . Such an inspiring article. I knew Chit Juan because she is an advocate not only on coffee but on women entrepreneurs and social enterprise. I know she would be helpful.
I emailed her:
My 30 year old daughter, who is based in Germany is interested in coffee farming

how does one really start planting coffee? Our land is in Benguet..around 1000 meters elevation.

Do you have other resources on how to start coffee farming? An updated article?

Any information or leads will be helpful
Chit replied right away. She gave me the contact information of Professor Val Macanes of Benguet State University. Prof. Macanes otherwise known as the Professor of Coffee , replied to my text message and told me to meet him when I visit Trinidad, Benguet. My husband's ancestral home is just near BSU. Another sign that our paths are meant to cross.
I am treading on a new journey. I know it will take three to five years to harvest the Arabica beans and that our family will need to study more about coffee farming, from bean to brew and everything in between.
So, why is the dream, cultivating shade-grown Benguet Coffee ? Well, I am going ahead of my journey . This was another discovery which I will blog in succeeding blog posts at benguetarabica.com and benguetarabica.coffee