I am right now in Singapore for the Philippine Department Tourism (DOT) "" Take Me to the Philippines Campaign " , a Collaboration between DOT and Black Eyed Peas Filipino Member Apl.de.ap The rains were already strong at 5:00 AM on my way to the airport. Upon arriving in Singapore, I heard my home's first floor had flood waters slowly creeping inside. I panicked.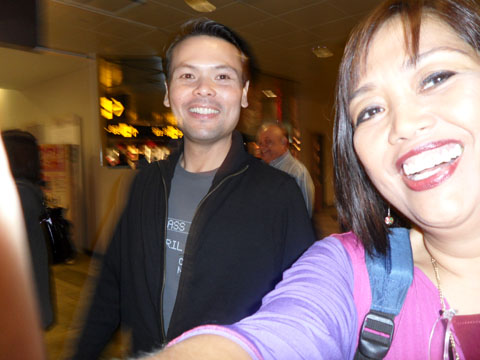 Secretary Ace Durano Fascinated by the dual LCD of the new Samsung ST550

From the airport, I immediately monitored the flood situation in my house via skype but their electricity was cut off. By the time it was 5:00 PM, the waters in the first floor was chest deep. My kids and husband together with the helpers tried to carry as much stuff as they could in the second floor. They have no food right now and no electricity but good thing they are safe. Others are stranded.
Despite the calamity in Manilla, my work had to go on here. Nine media including 3 bloggers (Anton Diaz, Ferdz Decena and myself) DOT staff and Media Contacts PR went ahead to F1 Rocks Concert at Fort Canning.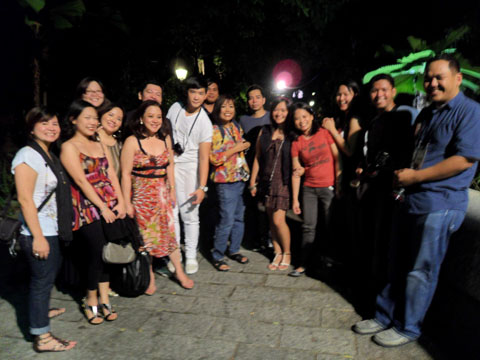 I didn't feel too good because my blood sugar suddenly dropped making me too weak to walk far. So I sat by the grass and waited for my favorite Black Eyed Peas Song.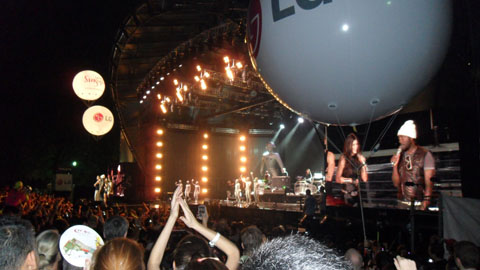 My energy level lifted up when I heard the Boom Boom Pow. Everyone was dancing away. I love this song that I forgot I was totally dizzy.

Tomorrow I will get to spend time to see Apl.de.ap spin and interview him together with other media.