"It's a useless life that is not concentrated to a great ideal. It's like a stone wasted on the field without becoming a part of any edifice." Jose Rizal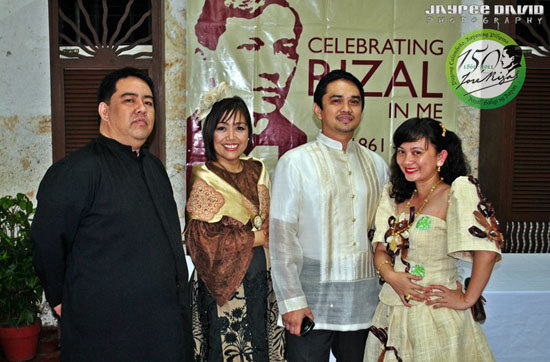 I braved the rains and drove all the way to Fort Santiago in my period costume to celebrate Jose Rizal's 150th birthday. Celebrating Rizal's 150th birth anniversary is not just a one day affair or even a year-long sesquicentennial festivities.
The organizers decided to call this celebration ""MY RIZAL" as it "engages all of us to be a part of what JOSE RIZAL stood for. It invites us to internalize a version of RIZAL in our own personal lives. It inspires us to feel the hero in each one of us, and to follow RIZAL's footsteps in his true love for country."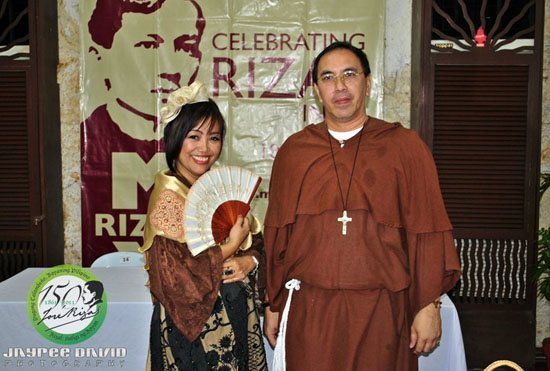 I look at the Rizal in me. Just like some of the bloggers and social media users that joined me in Fort Santiago, each of us have our own advocacy and ideals.
In my role as a blogger and editor of Blog Watch, I call out the societal evils such as environmental destruction and child abuse. I hold President Aquino accountable for his campaign promises. I believe in the promise and unwavering passion of the youth. I am sure Jose Rizal will also fight for the passage of the Reproductive Health Bill (RH Bill).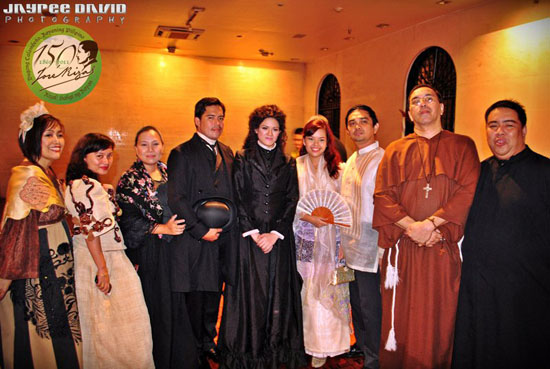 Most of all, love of country is what I am fighting for. Who wouldn't want a good future for their children, and children's children. I still cannot understand why corrupt officials exist. Why do they think only of themselves? It is a long and difficult road to fighting corruption and poverty. But if we call upon ourselves to check our government and talk about it, we have gained something.

Rizal's ideals, as exemplified by his life, his works and his heroism, are universal. They live in each one of us in many ways.
We can live Rizal now.
"Filipinos don't realize that victory is the child of struggle, that joy blossoms from suffering, and redemption is a product of sacrifice."- Jose Rizal