"No, you aren't alone. Yes, we all feel this way sometimes. No, you won't always feel like this. Yes, the world is a better place with you in it."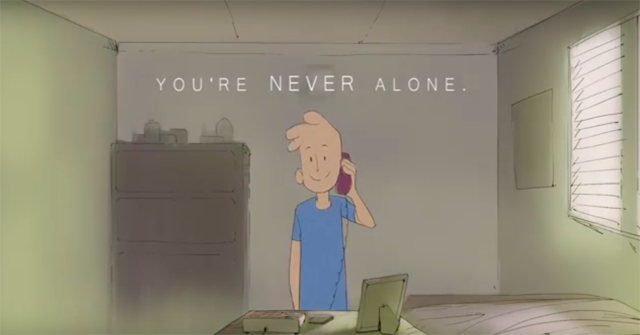 It too shall pass. Nearly everyone goes through sadness but there is a kind of sadness that is difficult to just get over it . People can usually deal with isolated stressful or traumatic events and experiences reasonably well, but when there is an accumulation of such events over an extended period, our normal coping strategies can be pushed to the limit. The inability to cope with severe depression is what leads most people to become suicidal – they believe there is no hope for their current situation.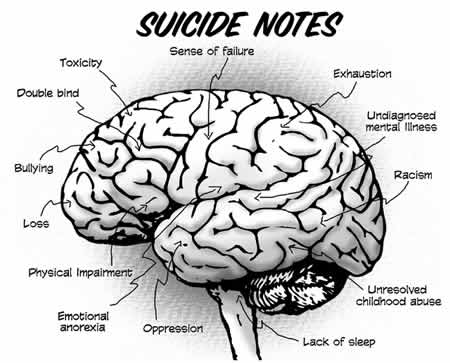 Did you know that a life is lost to suicide every 40 seconds? Suicide is the second leading cause of death among 15-29 year-olds globally according the the World Health Organization . Depression is the predominant cause of illness and disability for both boys and girls aged 10 to 19. It is timely that Natasha Goulbourn Foundation (NGF) , a non-profit organization dedicated to bringing depression to light , initiated the "Hope in 40 seconds" video competition.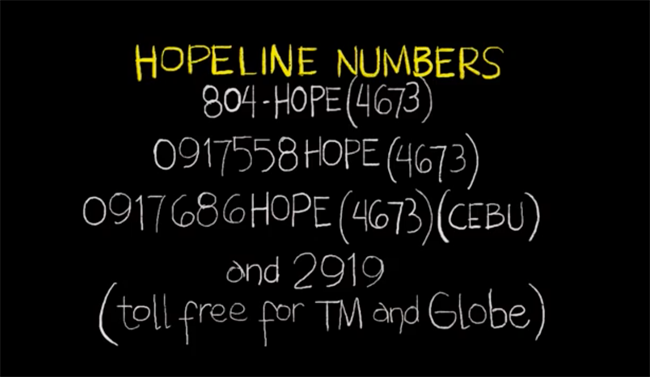 The competition encouraged those suffering from depression as well as their loved ones to seek guidance from HOPELINE, NGF's free 24/7 suicide hotline which can be reached via the following numbers: 804-HOPE(4673) , 0917-558HOPE (4673) 0917686HOPE (4673) (Cebu) and 2919 (toll free for TM and Globe)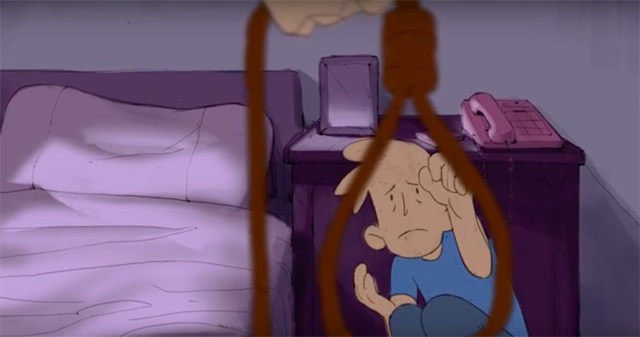 The campaign is supported by Globe Telecom, the Department of Health and the UP JMA, a university-wide student organization which adopted the campaign as an organization called SPARK: The Movement to promote healthy lifestyle and to spread hope among the country's youth.
In just 40 seconds, 21 year old digital artist Vince Serrano provided encouragement of emotionally-burdened people through the help of his animated digital video "Companion", a story of a lonely boy who almost succumbed to the lure of death but received a second chance at life from a beacon of hope.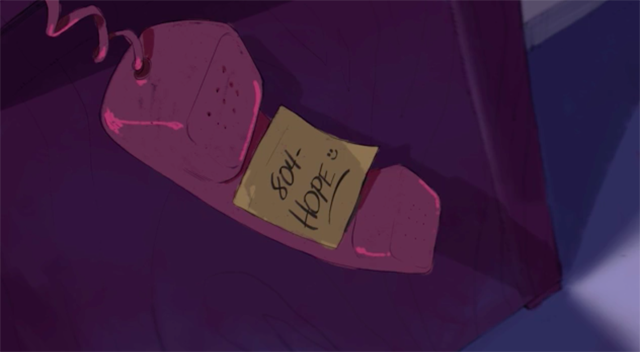 Vince Serrano , the Grand Winner and People's Choice Award bested 20 other entries video competition. You can view Companion below:

Here are the runner-ups:
1st Runner-up
Title: Heartless
Description: Everyone has a chance to recover from a dark corner. Everyone has the potential to be emotionally whole again. This video aims to encourage the path to self-discovery and recovery, from point A to B, together with the help of Hopeline.
Animator: Noel Manao

2nd Runner-up
Title: Catch of Hope
Description: The loss of what a young man believed to be everything to him, brought him to jump from a bridge. Seconds till his death, he gets caught by the unexpected.
Animator: Wei, Chih-Chiang "Jason"

Globe is a long-time partner of NGF in providing the information and communications technology infrastructure for HOPELINE.