I was too complacent during the years I grieved for the loss of my son. I left all the financial burden to my husband. Today, taking responsibility for our financial affairs improved my self-esteem and lessened my anxiety.
Each of us has a financial future. There are few future aspects of my life I can't control, but one part I can play to assist our family's future is setting goals. Now that my children are financially independent, our next goal is our retirement income. Not that I will retire anytime soon, but my husband and I need funds for our senior years. Aside from real estate investment, we placed some of our savings in mutual or equity funds in three financial institutions for long term investments.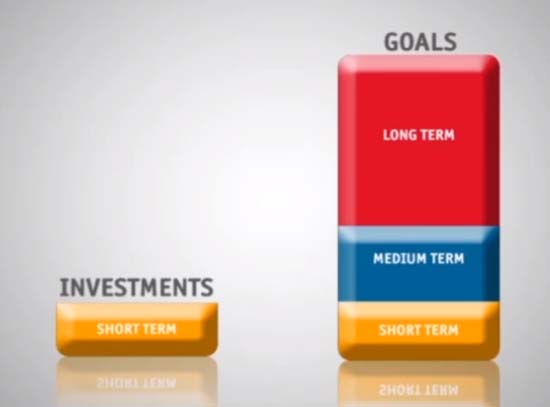 Long Term investments
A vast majority of Filipinos are only aware of saving accounts in banks and time deposits and do not know that there are other vehicles which can best grow one's money. I am not talking of those ""get-rich-quick" scheme that reportedly duped 15,000 people, including local government officials in the Visayas and Mindanao".
The reality is, savings and time deposits earn 2.75% or less annually. With inflation currently at 3.6% as of September 2012, the purchasing power of your money will diminish over time.
There are many options to make your money grow. One is Philam Life's Money Tree, a one-pay investment and life insurance plan that gives you the opportunity to invest in high-performing funds that take advantage of the Philippines' booming economy. It also offers life insurance protection to secure your family's future.
Benefits of Money Tree

What I liked about this long-term solution is the life insurance benefit in case something happens to me. Naturally, my beneficiaries are my two children. What benefits can you exactly derive from the Philam Life's Money Tree?
1. Grow your money's value over the long-term
Money in the bank actually loses its value and gets eroded by inflation. I just put enough for short term needs. Bank deposits only earn 0.375% p.a. for savings accounts while one-year time deposits earn 2.75% p.a. or less. This is not enough to beat the current inflation of 3.6% as of September 2012.
2. Ride on the growth of the Philippine economy
Gain access to an array of professionally-managed investment funds which allow you to participate in the growth sectors of the Philippine economy.
International Monetary Fund (IMF) Managing Director Christine Lagarde said the Philippine growth in 2012 will be well in excess of 5%. And we are certainly looking forward to 2013 being in the range of 5% as well. Not only that, Philippines is now the fourth fastest economy in Asia, and is expected to be sixth fastest growing economy in the world by 2050. Philippine Stock Exchange reached multiple all-time highs this year and is expected to continue to further grow as our economy progresses further.
3. Gain from Professional Fund Management
Benefit from Philam Life's expertise and experience in insurance and wealth management to help you grow your money over the long term.
4. Enjoy Guaranteed Life Insurance
One gets protection including your family with guaranteed life insurance benefit of at least 125% of your initial investment.
Each of us has our own individual needs and preferences and one should also undertake individual planning. Certain financial requirements may take priority over others. For younger families, a home might be a priority over retirement during the earlier years. No matter one's stage in life, it is important to take a long-term perspective when it comes to investing. Maintaining this discipline allows investors to reap better returns and beat any uncertainties in market. The important thing to look at is to match your goals with proper investment tools. Short-term goals may require putting money in the bank but medium to long-term goals should not be funded by short-term savings.
What are your plans? Don't let your money sleep. Consider long term investments like Philam Life's Money Tree. Take control of your financial future today.
To know more about Philam Life's Money Tree, call (02) 528-2000 or click here.
You can also visit Philam Life's Facebook Fanpage at www.facebook.com/PhilamLifeAIA and learn tips on how to plan for your and your family's future.