Don't walk behind me; I may not lead. Don't walk in front of me; I may not follow. Just walk beside me and be my friend.
– Albert Camus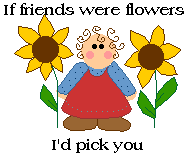 Of course you know one of my advocacy is The Compassionate Friends (TCF). Woe me , I should really be more careful when I promote TCF. Maybe in my eagerness to reach out, I readily gave out my cellphone number without thinking of the repercussions. Perhaps the word "The Compassionate Friends" caught the fancy of lonely hearts. I can't help but shake my head over this text message
Gud pm p0, gus2 q0 p0 sna mging friend, ng PASIONTE FRIEND…"
meaning "Good afternoon. I would like to be a friend of the PASSIONATE FRIEND"
I receive countless text messages screaming "Can I be your friend?" I am not talking of a few text messages. I am talking of hundreds like these. Oh dear, it goes to show how friendship is important.
In high school, I overlooked the value of friendship. Maybe because I was too shy. I let my high school insecurities get into me to the point I avoided the "popular girls". I know better now.
I value my friendships. Old and new friends.
The adult friendships can be a good place for us to learn to have fun and appreciate how much fun we can have with a friend. Often our choice of friends will reflect the issues we're working on. My friends these days are healthy individuals who share a common bond with me and vice-versa . Giving and receiving support help both of us grow.
Some of my friendships go through cycles throughout the years.
Some friendships trail off when one friend outgrows us. There are trials and tests in friendships but some friendships will last a lifetime.
Today, I will reach out to a friend. I will let myself enjoy the comfort, joys and enduring quality of my friendships.