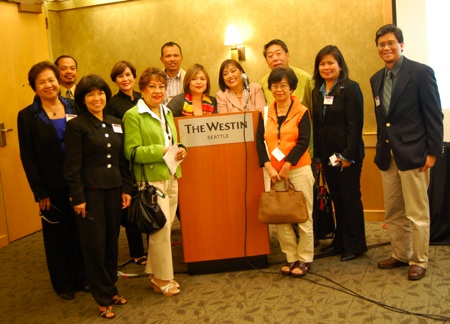 In the photos are FUTURE Bloggers who are active Filipino American leaders such as Yolanda Stern (President, Federation of Philippine American Chambers of Commerce), Jose Pecho (Chair, Regional NAFFAA Northern California) Larry Flores (Seattle Transportation), Maurese Owens and more!
My sister, Lorna, is quite active in the Filipino-American community . It is no wonder that she initiated a workshop, How to be a ""Techy" Non Techie with Internet and Technology Tools to Effective Communication for the National Federation of Filipino American Associations' (NaFFAA) 8th Empowerment Conference in Seattle on September 26-28. The goal of the workshop was to provide a quick overview of "techy" stuff for the emerging or seasoned community leader to complement their grassroots efforts in advocating social change by using some of the exciting and simple internet and technology tools.
The thing was she didn't feel confident about the blogging part. I taught my sister to blog in 2004 even way before I started my personal blog but she felt I could best handle the techy part.
I asked, "what's the profile of the participants?"
Lorna said, "mostly 40 and up".
It should be easy, I thought. The day came and I presented the Filipina Images online campaign which caught the attention of the Filipino Americans while my sister presented Ben Menor's online reputation management. The questions were a breeze as soon as they came in.
But one participant raised his hand "But what is a blog? I don't even know what it means".
Geesh, there I go again. I take the word "blog" for granted. I merely listed down the characteristics of a blog. duh. Good thing, he got it.
Lesson learned: define, define.
These Filipino American leaders from across the states have a lot to share to their constituents. I found out that they often use the mailing list. A mailing list is not interactive enough because the responses can be quite a handful and invasive. Blogging makes communication easier and faster if one wants to take a quick look at their various projects.
In other news….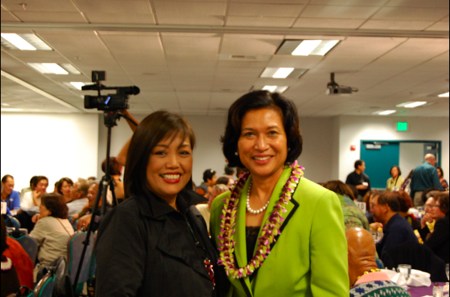 With Loida Nicolas-Lewis
I am reunited with Loida Nicolas-Lewis, my case subject for the University of the Philippines (UP) Centennial through a book launch, Iskolar ng Bayan Gives Back, the Enterprising Way. She has a lot of fans among Filipino-Americans here.
The workshop was also the perfect opportunity to introduce our group blog, Good News Balikbayan which is not quite finished yet.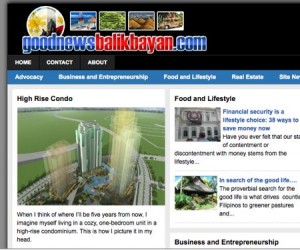 Meeting a few Filipino American Youth Leaders who might one day be future leaders of America was quite an honor. What smart kids. Jenab-i Pareja, regional youth chair for NaFFAA Region 8 (Northern California) and he is from UC Berkeley and Dave Gilbert Pederson, the youngest delegate at the recently completed Democratic National Convention in Denver. I admire their spunk and energy.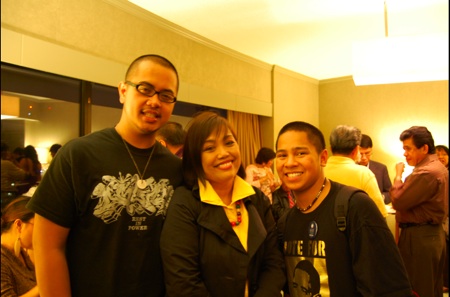 Blogging is not a big thing yet among these Filipino-American leaders but it will soon be. They proudly call themselves "future bloggers" as we gathered around the podium for a photo shoot.
How heartwarming.
Now that the Philippine Blog Awards are over, I want to focus more on advocacy groups that may reap the benefits of blogging. My efforts will not be in vain because they will be able to complement their grassroots efforts in advocating social change. I just want to help others. How grandiose can my plans be? Life is too short. I started my blog to promote an advocacy, Compassionate Friends and not for you to take pity on me for the death of my son. Yet, negative people want to see it otherwise. I have long let go of these type of negativity in my life. Why waste it on negative people who can't see beyond themselves and prefer to nitpick on trivial matters?
What about you? Do you still see yourself blogging many years from now?