On March 29,1994, the Philippines connected to the Internet for the very first time.
My internet history dates back to circa 1995. Don't you just miss the modem's hissing sound as it cranks to connect to your good old ISP? The kids today and future generations will be missing out on the iconic sound of the dial-up modem. Listen:
Internet service providers were so expensive then. My first internet provider was Virtual Asia. It was 500 pesos for 15 hours! Not even enough time to browse.I believe the first website I visited was Yahoo and my first email address was from my ISP (Vasia.com) and later on, Hotmail. The first online person I knew in the real world was Ken Ilio, a batchmate in the university. After so many years, we finally reconnected using this new technology. Then I got to meet Manuel Viloria through Virtual Asia.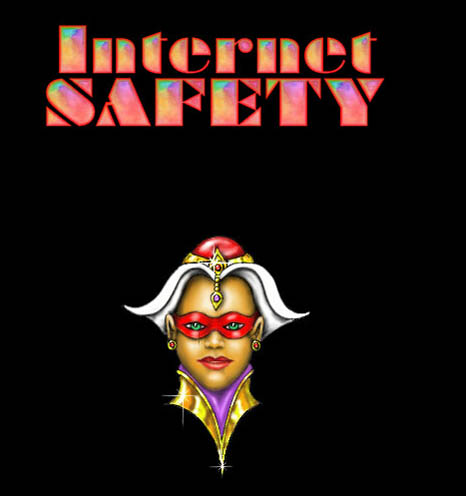 My first web project was in 1996, an Internet Safety Page for World Kids Network (WKN), a children's fun website. See that icon to the right? That 's supposed to be me, the Internet Safety Head for WKN and a Kid Coach. I was known as Robotica by kids around the world. The site had a mini tutorial on creating webpages and I wrote that page in notepad. Writing about The 10 Golden Rules on Internet Safety was greatly inspired by my own parenting experience with my children .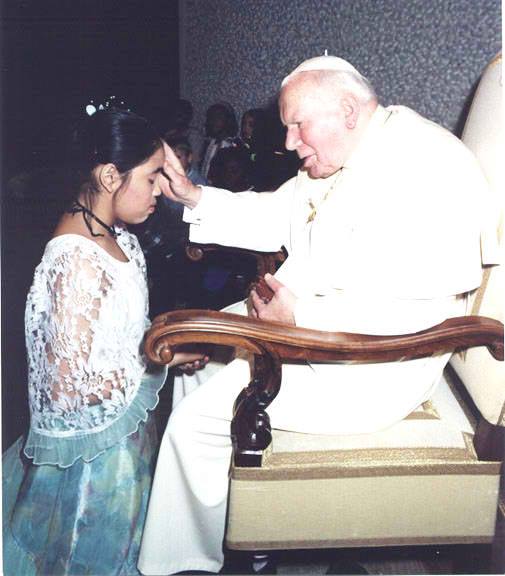 I discovered HTML in 1996 and pretty soon, I was creating websites. The Vatican surfed for children's choir right after Christmas Day of 2000 and landed on the website I created for the Manila Children's Choir. There were not that many websites then for children's choir. I guess I was lucky that the Vatican found us. The event was a gathering of children's choir around the world to sing for the Pope on closing day. I feel so blessed that the only family member to have been blessed by the Pope is my second daughter.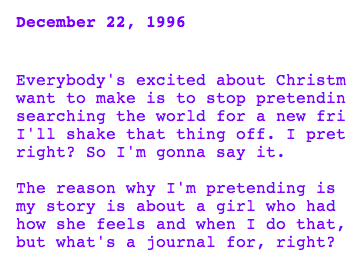 Oh yes, I had a lot of good and bad internet experiences. One good thing is my daughters learned to meet new friends via the internet. She is known to be the Philippine's first blogger which Abe Olandres documents in Tracing Back the Philippine's Blogging History.
The record for oldest and probably the first blog that ever existed (which was created and maintained by a Filipino) is currently held by Lauren Dado. She was only 10 years old then. Her online journal (http://www.worldkids.net/kids/lauren/journal) was first published online on December of 1996, almost 9 years ago. The Wayback Machine was only able to archive Lauren's online journal from October 1997 but her very first entry was dated on December 22, 1996. It is still up until now though she has a new blog site at nimrodel.net.
You can still read Lauren's 1996 diary archives at the Wayback machine.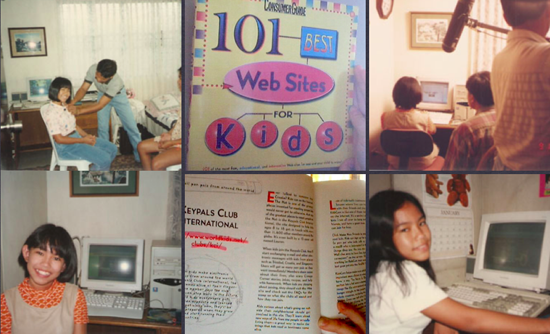 Incidentally , the word "blog" from weblog was not coined until 1999. The term "weblog" was coined by Jorn Barger in December 1997. The shorter version, "blog," was coined by Peter Merholz, who, in April or May of 1999, broke the word weblog into the phrase "we blog" in the sidebar of his weblog.
My stint with WKN lasted only till 1999. By that time, I had learned enough about basic HTML, File Transfer Protocol (FTP) and how the world wide web worked.
While I used mIRC for group chats, I discovered the ICQ "instant messaging" service in 1997. My ICQ Universal Internet Number (UIN) still exists today (641900). I can still remember its uh-oh sound, as recorded below:
From Virtual Asia, I transferred services to Compass Internet in 1997 then Sky Internet in 1998. In the latter part of 1999, I finally got a cable connection, Destiny Cable . That was such a novelty. I think they are the first broadband internet provider. I used them for 8 years and today I am a Globe DSL subscriber with mobile internet from Globe and Smart.
Blogging only started in 2006, with my daughter serving as inspiration on the blogging style and in managing a community of friends. I lost my son in 2000 and I used my blog to reach out to others who may need grief support. When I look back at my grief journey, the turning point came when I became a blogger. It must have been my angel that touched me that one night.
I chose to be a citizen advocate making change happen, one blog post at a time, one tweet at a time. Being part of that positive change is a meaningful life to me. Blog Watch Citizen media, an emerging media is so much a part of my life aside from this blog.
Those were the days. Now what will our kids say in 10 years? What does the future hold?
I will be updating the celebration of the Philippine internet here: