The bottom line is that blogging is like sex. You can't fake it. You can't fake passion. You can't fake wanting to engage with the public. If you do, it will ultimately be an unsatisfying experience for both the blogger and their readers., Kevin Anderson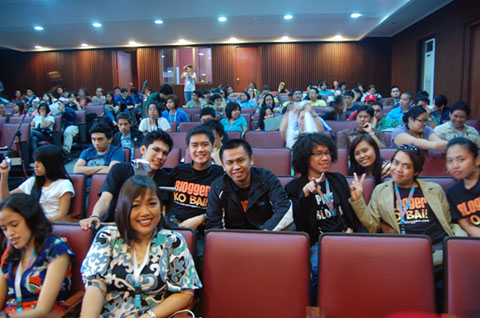 Behind me are Cebu Bloggers wearing T-shirts with "Blogger ko Bai"
As a newbie blogger in 2006, I dared volunteer for iBlog 2 as a moderator for speakers. I wanted to network with bloggers and also meet my idol bloggers. I am the type of person who is not easily star struck with celebrities or Hollywood stars. But that was the feeling I got when I met blogging idols like Abe "Yuga" Olandres and Manolo Quezon in the 2006 summit. The following year, I talked in iBlog 3 and my topic was "Personal Blogging Success". *Gasps* I don't want to minimize myself because success is very relative but there I was… The star-struck me in 2006 was now a speaker in 2007. The same thing happened in iBlog 4 in 2008.
This year…my role is a bit stress-free, well sort of . I was the The Time Keeper. You know the one that holds a piece of paper that notifies the speaker that they have 5 minutes or 2 minutes or Let's wrap it up. I enjoyed it just as much as the previous iBlog summits. Every role or task counts to make the iBlog a success.

What was it like this year?
iBlog 5 was a blast. There were more bloggers this time compared to the previous years. I had a great time meeting new bloggers, old bloggers and even got to drag my husband in the afternoon.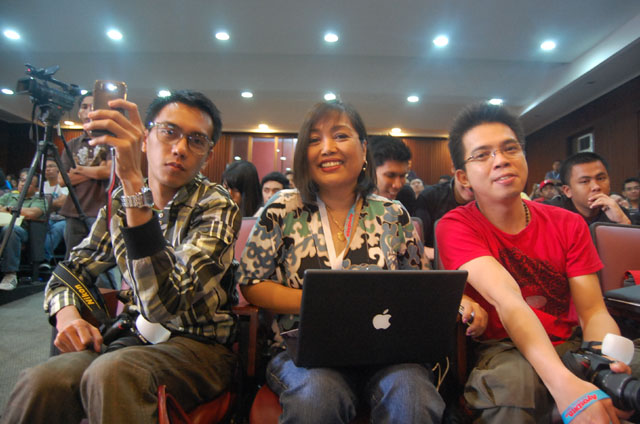 Like Chilling with AJ with Fritz at the front row.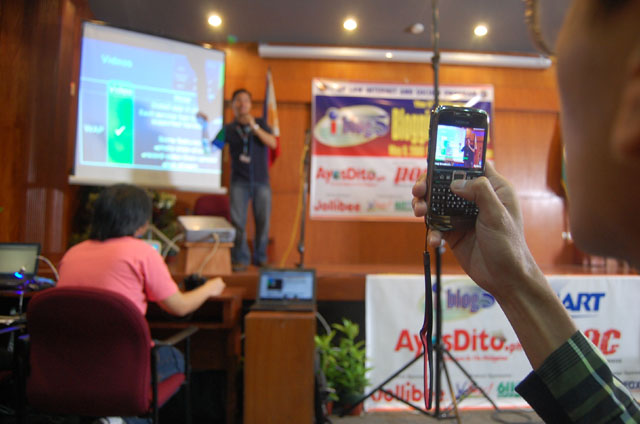 Enjoying livestreaming with AJ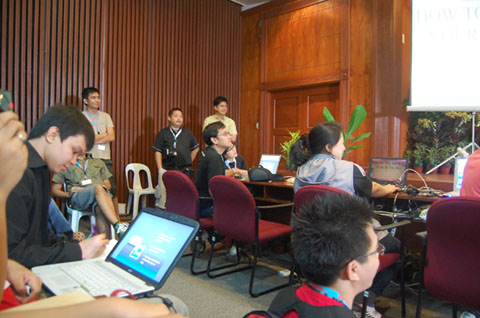 Busy helping out at the front desk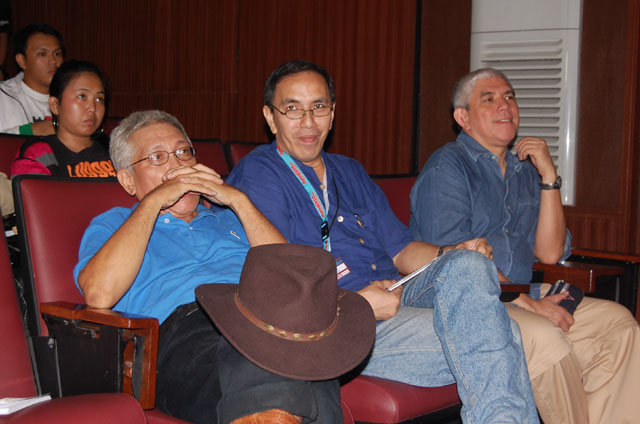 Thrilled that I got to talk to Dean Jorge Bocobo, Leslie Bocobo, Dean's cousin and my husband.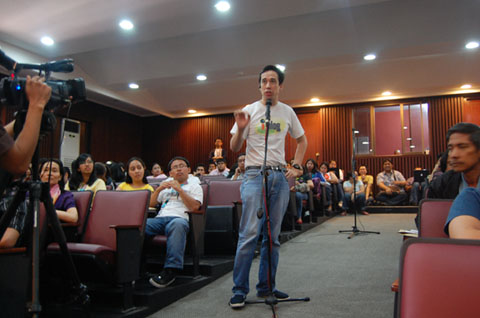 Watching as Mike Abundo hogs the mike.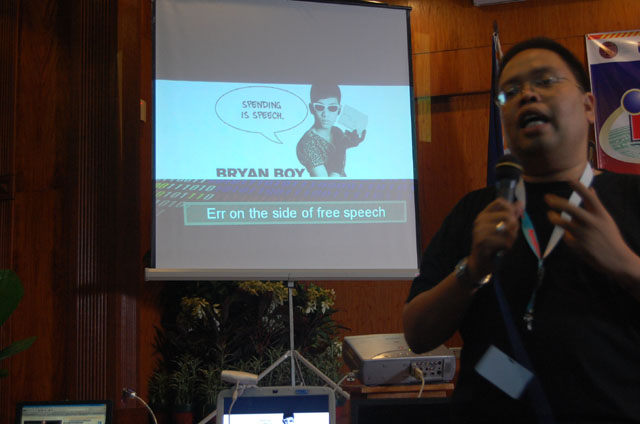 Laughing at how BryanBoy got featured in the Preparing Bloggers for the 2010 Elections- COMELEC on Blogging & Bloggers by Dir. James Jimenez, COMELEC-EID Director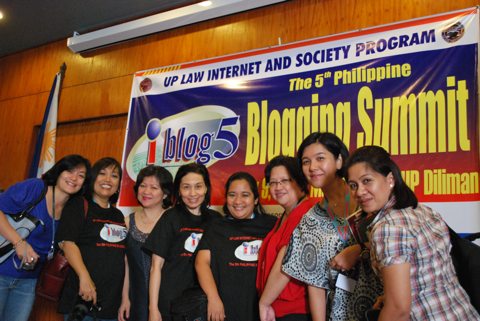 Bonding with Mommy bloggers, of course which I only did at the end of the summit.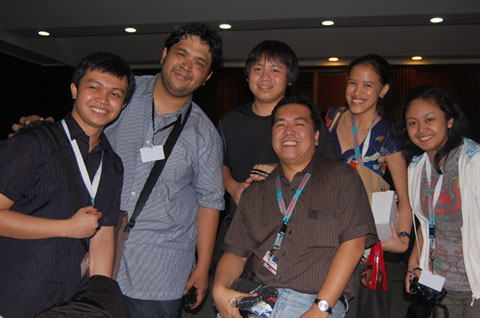 And last but not the least! Laughing as the Patay Gutom Bloggers (PGB) requested a photo op with Carlo Ople. What fun!
I learn something new each year and aim to be a better blogger every year. To answer Anton Diaz' question "Are you evolving as a blogger?"
Yes, I am evolving as a blogger. I see myself in it for the long haul. Blogging empowers me to live a life of meaning and purpose.
As I have repeatedly written in one form or other, blogging is not about writing posts. Heck, that's the least of your challenges. No, blogging is about cultivating a mutually beneficial relationships with an ever-growing online readership, and that's hard work., Alister Cameron
Kudos to UP College of Law Internet and Society Program and Janette Toral.

Related Blogs