We are all different, but we must embrace and respect our differences. We must come together through the very emotion that makes us human: love. US Ambassador Harry K. Thomas Jr.at at the LGBT Pride Month Reception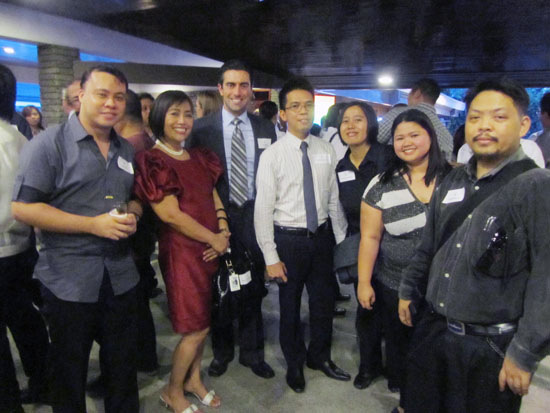 What a long but productive day. I treated my family for lunch in celebration of my 54th birthday because I wanted to attend the dinner reception of US Ambassador Henry K. Thomas Jr. in honor of Lesbian, Gay, Bisexual, and Transgender (LGBT) Pride Month in the USA. President Barrack Obama proclaimed June 2011 as Lesbian, Gay, Bisexual, and Transgender Pride Month. It is about time our country also take initiative to stop the hate and homophobic attitude. Last year, I was shocked and saddened by the suicides by young American kids who were bullied for being gay. I often wonder the extent of our Filipino LGBT kids who suffer bullying. Is our school system supportive? Is our society even supportive?
The US administration is taking steps to engage with LGBT communities even outside the USA. The Philippines can certainly learn a thing or two here.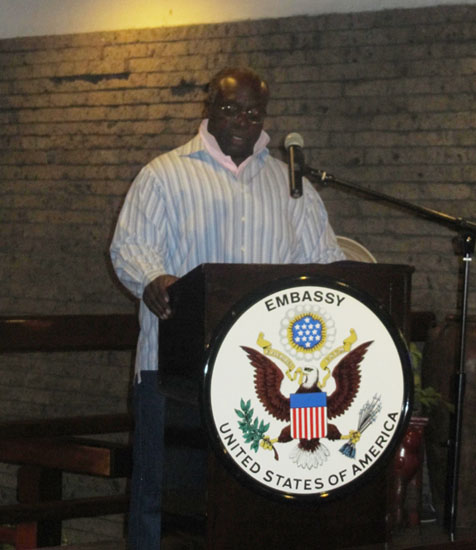 The message is important. The Ambassador started off his speech with "I am gay.
I am gay.
I am gay.
Three little words.
Six letters.
Three syllables.
It is not a phrase that trips the tongue. It is not a phrase that should take lifetimes to utter."
One need not be ashamed to say if one is gay, or lesbian . There is no need for condemnation. There has been so much discrimination on the basis of gender identity and bullying on young LGBT kids. President Obama adds that " No one should be harmed because of who they are or who they love, and my Administration has mobilized unprecedented public commitments from countries around the world to join in the fight against hate and homophobia."
I cannot imagine how many LGBT kids and teens hide their sexuality for fear of bullying. "Without other openly gay adults and mentors in their lives, they can't imagine what their future may hold. In many instances, gay and lesbian adolescents are taunted — even tortured — simply for being themselves."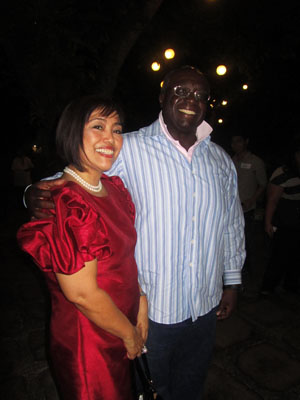 I approached the ambassador for a photo op after the reception. After all, I gave up dinner celebration to attend his reception at his Makati residence. Ambassador Thomas laughed at my request and thought I should have given a dinner blowout instead of him.
But guess what? I celebrated with Melo Esguerra whose birthday is also June 14 and Harold Geronimo who celebrated a day before.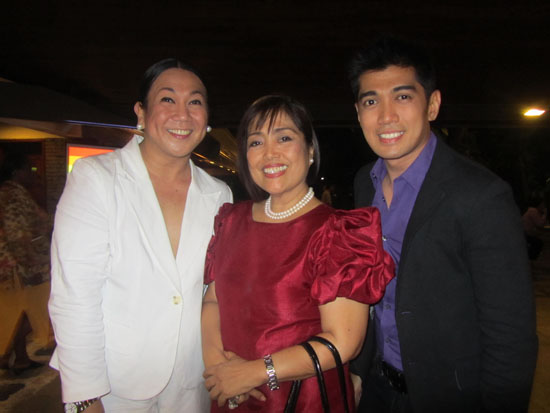 Now lying in bed, I read through the message of President Obama and searched for more information on US support of LGBT. What struck me most is the "It gets better project". While many of these teens couldn't see a positive future for themselves the, "It Gets Better Project" was created to show young LGBT people the levels of happiness, potential, and positivity their lives will reach – if they can just get through their teen years.
Maybe one day, a similar initiative can be organized to help our LGBT kids and remind teenagers in the LGBT community that they are not alone — and it WILL get better.