Please support the Sanctuary Fund Drive: Protect Jun Lozada, Protect the Truth

""Sabi niya sa kin masyado ko na raw pinasisikip ang mundo ko," says Lozada. ""I know I am taking a lot of risks but I took it." At this point Lozada's voice breaks anew. ""They reminded me that pinasisikip ko ang mundo ko." Madrigal asks: ""So parang sa maliit na kabaong ka na lang mapupunta?" to which Lozada replies: ""Baka mas maliit pa po kung cri-nemate ako."

[It's mere playacting from a crying boy]," chief presidential legal counsel Sergio Apostol told reporters at the Palace.
My heart goes out to Rodolfo Noel Lozada Jr. Inspite of what Malacanang says that Lozada is play acting, I believe in Lozada's sincerity.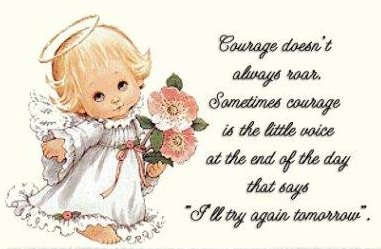 It takes courage to let go of fear and appear before the Senate Investigation of the NBN Deal. I admire Lozada for exposing the truth at the risk of his safety and his family's safety. He did this out for the love of country. How many politicians can say this about themselves? The future of our children depends on responsible and honest politicians. We need more citizens like Lozada to come out and spill the truth about the dirty deeds of our leaders. The truth will set us free for the sake of our children's future.
If there was were someone trustworthy I could file complaints with, I would have done so, he says. He adds that that he feels sorry for many good people in government who have invested many years in the service but end up serving political appointees.
Each one of us have the same permissible zone when dealing with compromising deals. Each one of us has a moral conscience. Will the same good people follow the path that Lozada took?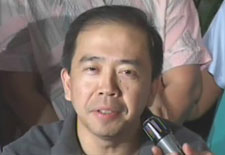 I'm paying this country back, Lozada replies when Senator Honasan asks what is motivating him to testify. He cites his father whom he said told him to pay back the country for having given them so much in terms of livelihood.


My husband wrote more on Lorenzo ""Jun" Lozada and the Year of the Rat
Also read Lozada's nephew (Voltaire) blog And so it begins… Please Re-Post!!
UPDATE– A wire-tapped telephone conversation uploaded in youtube video which was released to discredit Jun Lozada. Here is the alleged telephone conversation of Jun Lozada and Joey De Venecia recorded. (Lozada- Crying Babies). The video corroborates a lot of Jun Lozada's testimony.
Joey: Hey Jun.
Jun: Hey Joey.
Joey: Jun, Can you hear me?
Jun: Yeah. Go ahead.
Joey: …. ang formula ko doon is kuha ako ng points dun sa 130. Kasi saan ko pa kukunin di ba? Kaya lang pare, we need to get at least something from them di ba?
Jun: Yeah.. from both sides.
Joey: pare..??? from that thing.. because he's the gatekeeper of the VOTES. I can understand, but not that amount.
Jun: Oh yeah. that's too big. That's too big. yeah yeah yeah..
Joe: Pare, lets' develop a plan to talk to him. You know what he told me, between you and I, when we were in hongkong… in Shenzen, don't quote me ha,tinanong ko bakit ba ang laki laki? singkwenta..sabi niya madami ako kelangan bigyan, pati yun NEDA. He said the word NEDA ha. For your information PARE.
Jun: I would understand that…he'd like to look at.. ????
Joey: Maybe you can quote me and say, sabi ni Joey sabi mo sa kanya may NEDA dun. Teka, baka magwala na naman.
Jun: For some reason, I have this chemistry with him. sabi ko CHAIR.. we were in the club… Sabi niya Jun ikaw na mag-referee bukas ha. sabi niya…I want you to be there. ikaw na mag-referee. Ikaw na magsabi kung papaano. Sige po CHAIR, ako na ang mag-??? ano dyan..
Joey: Well anyway, so that's where I'm looking at right now. ???? out to get you.. Think of a strategy for them, and if you need me to back you up I'll be there.
This is a very clear, attempt of the government to manipulate the opinion of the people through media since they can no longer influence the Philippine Media. However, this attempt is not going to sell to the people unless the president clears her name to the public.
Related Blog Entries From Moms
1. My entry on Truth Accountability and Reform and the Sanctuary Fund for Whistleblowers
2. Annamanila on Taking Responsibility
3. Dine on Truth and Accountability Mass at Ateneo
4. Jane on Our Youth are the Hope of this Land
5. Dine on In Search for the Truth–The D Spot Opens its doors to your opinions, suggestions, reactions, atbp