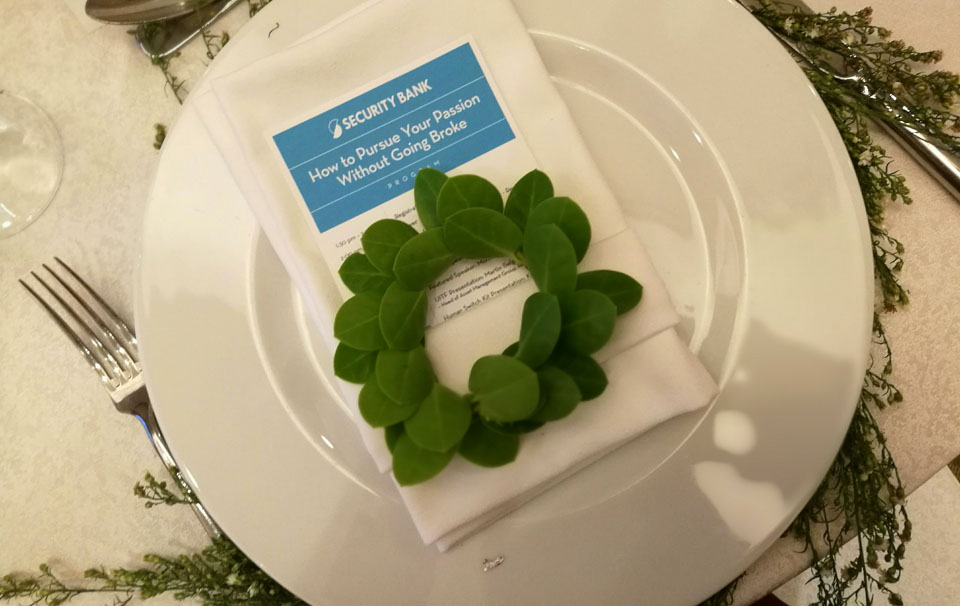 Who would have thought that my passion for blogging would lead me to earning income?   Earning from my blog was farthest from my mind. I was blogging for an advocacy, to offer hope to parents that walked the same journey as I did. Little did I know,  opportunities came in the form of being a social media resource speaker, an editor and contributor . Blogging also paved the way to the awareness of new products and services. How timely that Security Bank gathered bloggers together and affirm that we can pursue our passion without going broke.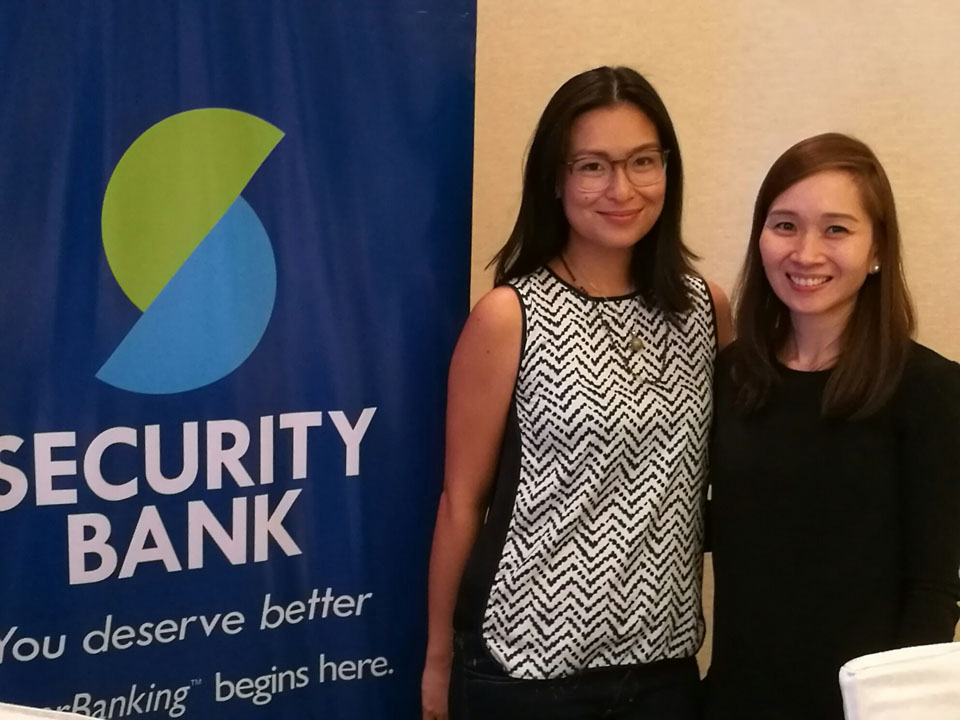 Two bloggers, Monica Manzano and Christine Dychiao, shared their stories on how they pursued their passion yet are able to invest part of it for the future. Christine Dychiao, a fashion entrepreneur , says that one must make it a habit to save a portion of our income. Monica not only shared her dreams and passion but the eight steps to manifest anything:
Meditate
Write goals: then tick them off one by one
Collaborate with like-minded people
Time management
Have a Plan A, B, C, and D,
Protect your own life missions and boundaries
Learn how to flow with change
Failing is part of the process.
There are many great lessons in failing. One gains new insight and confidence after having been there and done that. One can create a revised model at pursuing bigger and better dreams after your experiences. My exposure to investments has always been real estate which I learned from my dad. Thanks to blogging I got exposed to other ways of investing money like the offerings from Security Bank.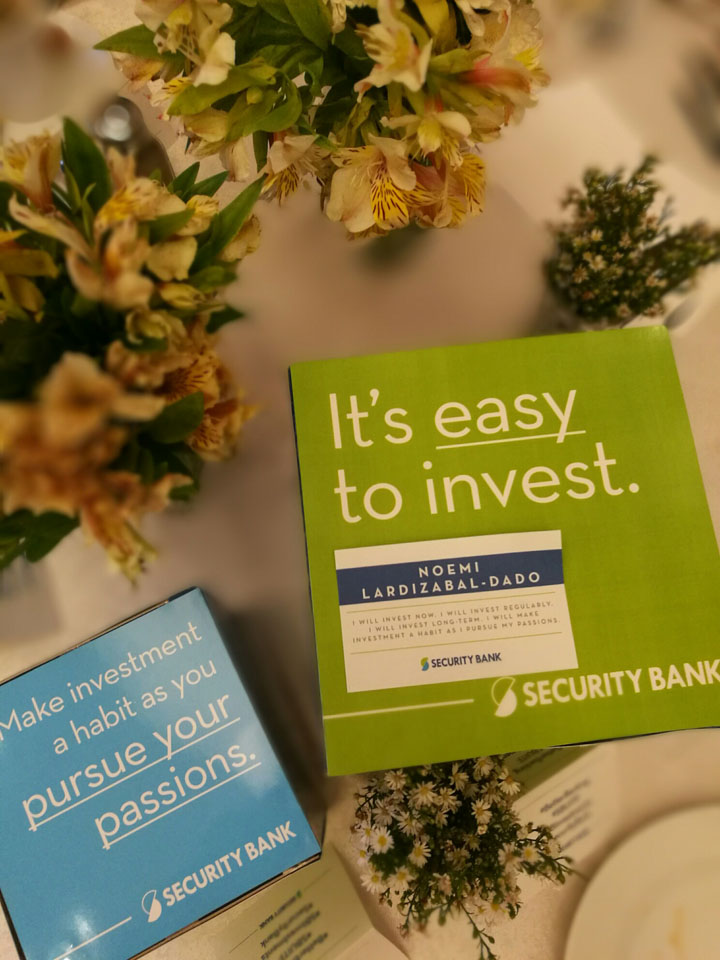 Security Bank encourages us to make investment a habit as you pursue your passions. There are no excuses because it is easy to invest. The best time to invest was YESTERDAY and the next best time is TODAY. Since the long term trend of the market is to go higher, the sooner money is invested, the sooner it can grow. There is no need to time the market. Investments made over time will earn and will be reinvested over and over again to generate greater earnings.  This is a good mantra to remember. Invest today. Now na.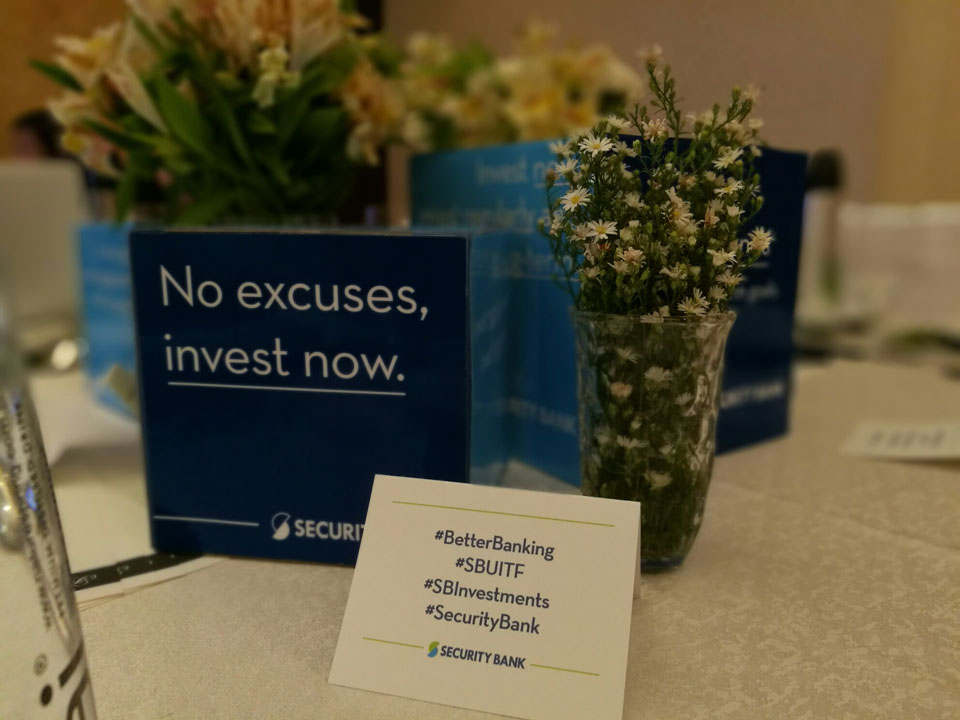 I got  introduced to the Unit Investment Trust Funds (UITFs). A UITF is a curated investment fund that is managed by experts to ensure high yield and quality returns. I get to enjoy the profits of a diversified portfolio by purchasing units of participation in the fund. It's the perfect investment option for me since I am not an expert in actual stock trading. Experts will manage my  investments through securities, bonds, equities, and other best-in-class instruments.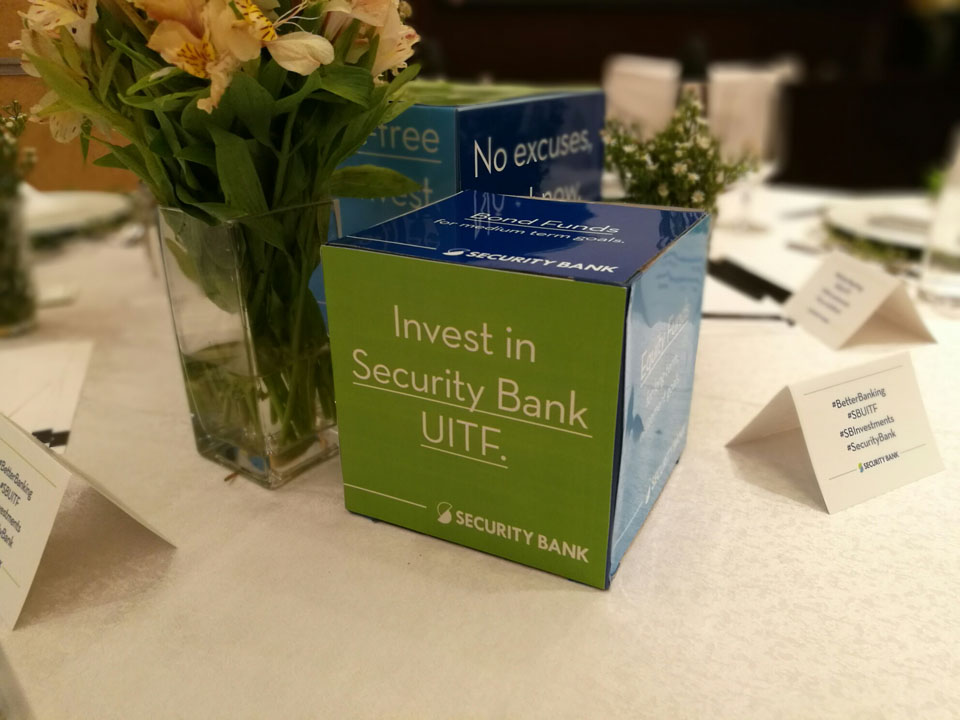 Security Bank offers UITFs with options for every risk appetite. I started  investing with just PHP 10,000 for the money market . This is the short "Investment and Risk Profile" questionnaire I took. Though the results show I am moderately aggressive, I chose to be conservative considering I am nearly 60 years old. I may not be as productive in my golden years as I am today.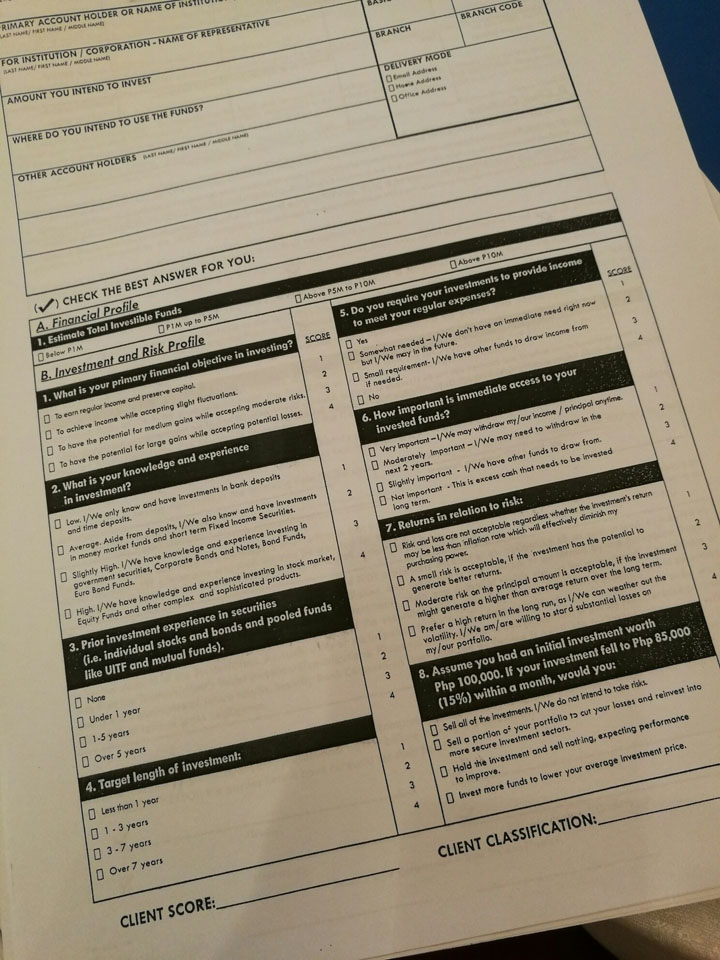 So why invest? I was shown this infographic below on the results of investing 10,000 each month for 5 years . There is a potential return of 10% in an investment fund . Well , this is comparably bigger than the 0.25 % per annum in the savings account.  The inflation rate is usually higher than prevailing deposit rates and it decreases the value of your money. By investing in a UITF,  I will be able to invest in assets that offer higher rates than ordinary bank deposits. Investing in UITFs gives me a better chance of beating the inflation rate. I still do the same with my investments in real estate but the latter is not liquid. Diversified investment is the key.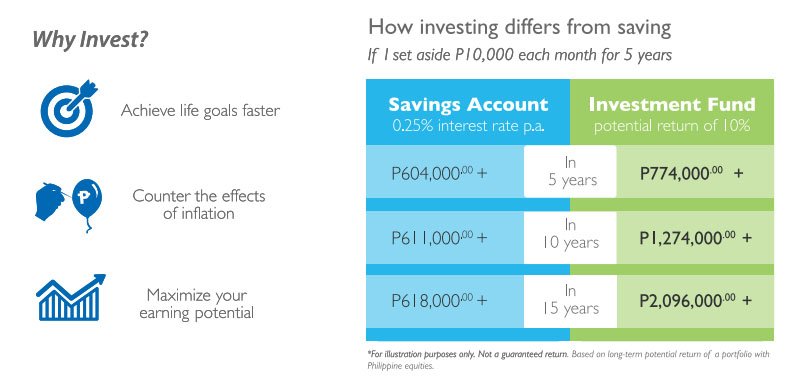 With just a  minimum of Php 10,000, I will have diversified portfolio of assets. Diversification lessens the risk in any investment portfolio. I like this option. This is the way to pursue my passion without getting broke.
Make investment a habit as you pursue your passion. Are you ready to invest?
Security Bank introduces the Human Switch Kit, a personalized banking service that gives clients ease and flexibility in account opening. With this service, you can now request for a dedicated sales associate to open your account right in the comforts of your home or office. To get started, just visit www.securitybank.com and select your preferred branch, and a sales associate will set an appointment with you.