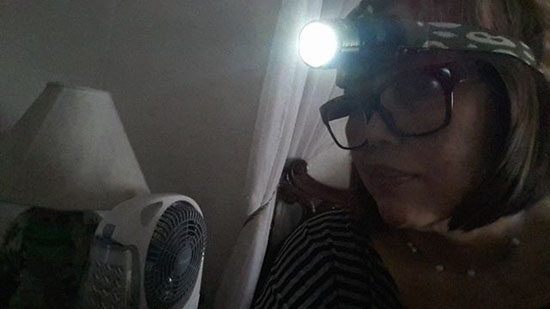 Typhoon Glenda left more than 20 hours ago and as I type this , there is still no power where I live. Over the radio I heard that 19% of Metro Manila do not have electricity. I should count my blessings that there is not much property damage compared to the Milenyo wrath in 2006. I was ready for power interruption because in 2006, we did not have power for more than two days. I relied on coffee shops .
When your business is dependent on internet service, a day without it is problematic. Two days without it gets to be "near critical". Where does one get an internet connection when the whole city has no power? I managed the first 24 hours . To go around the house, I wore this headlamp. I look like a miner but it is so convenient that one can even use this at the dinner table for light.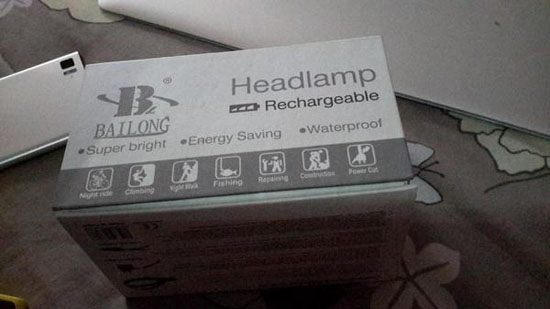 If you are interested, this BAILONG rechargeable LED Lamp can be found at 888 in Divisoria .  It is also water proof and can act as a hazard light. At bulk price, it is around 550 pesos. Thanks to #SafePH, an advocacy of Smart telecom, for this little gift which was part of a larger disaster kit. I will share more photos as soon as I have power.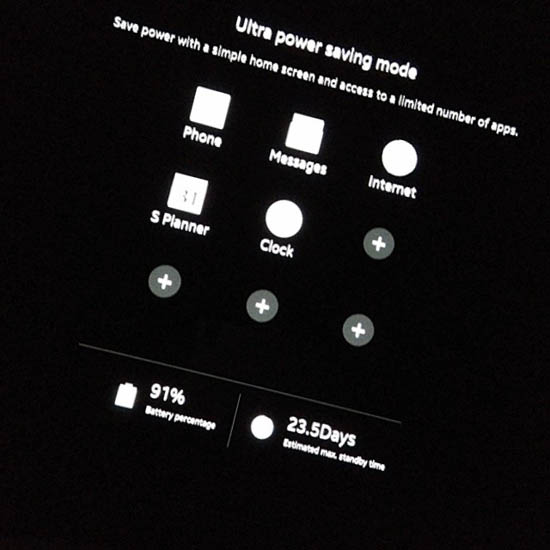 With limited Globe and Smart mobile internet, I still managed to post updates on twitter and facebook. It was erratic though. I am glad my Samsung Galaxy Tab S has ultra saving power. The display is black and white . Who needs color? I am using the Tab S to check typhoon updates and share it with my social media network.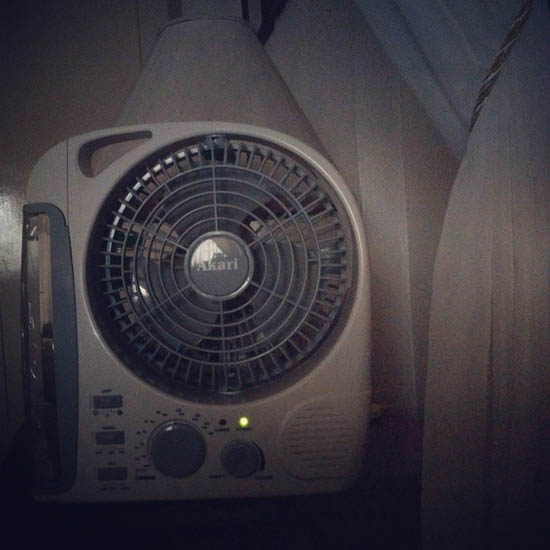 I am glad I got to buy this Akari Rechargeable lamp at the HandyMan for 2,000 pesos.  Aside from the lamp, there is an  AM and FM radio as well as a fan. Despite the winds, I felt hot inside my room. The fan lasted me for 7 hours using it off and on. The radio was quite useful too since it gave me continuous stream of information.  This morning I had to go to my car to charge my mobile internet and other gadgets.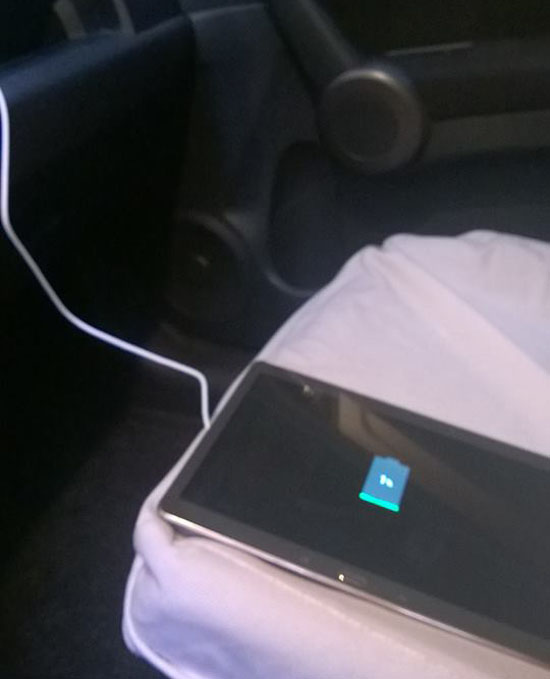 The light accessory can charge my mobile wifi while my USB adaptor charged my Galaxy Tab S with enough juice for me to check some updates online. And I also took my breakfast inside the car. Well, that's how I coped. Despite the brownout, I count my blessings that our water supply is steady and we have gas to cook our food.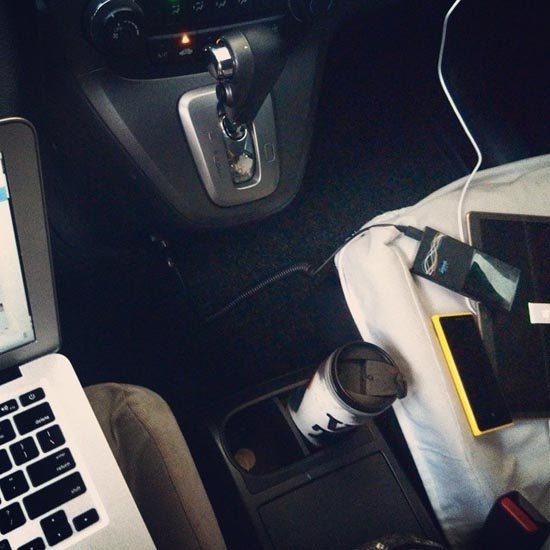 My virtual office is also convenient. (Mr. Stalker, don't get any ideas. You won't be able to find me here on a daily basis because there are other branches in Manila and around Asia that I can go to.) . Though I have unlimited hours at the business lounge, I booked a meeting room for four hours  today so I could charge all my gadgets and work on my deadlines. I will update more during the day.