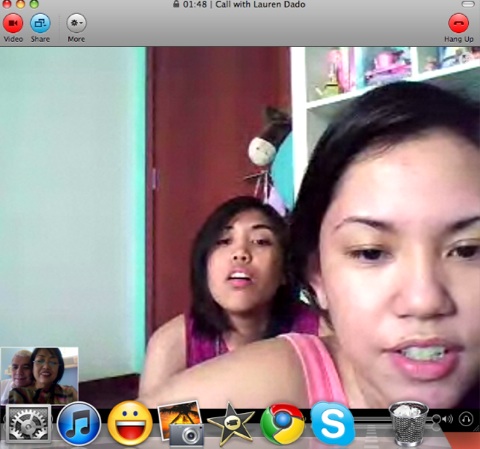 I am sure I am not alone in using Skype to greet family members. Family members in different parts of the world would want to be together but are unable to. Skype has brought a new level in Christmas traditions for those that can't spend Christmas together. Just a few minutes ago, my daughters (who are right now in Singapore for the holidays) called me up in my hospital room.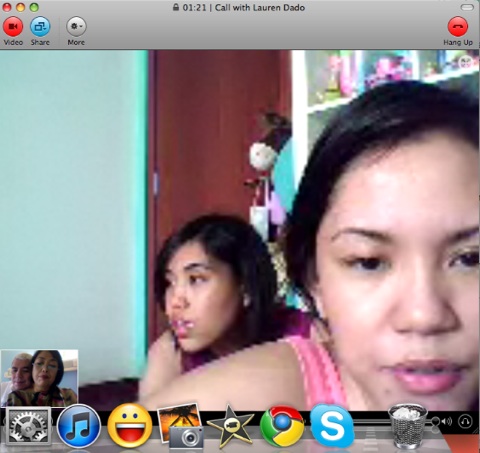 My macbook is hooked to my iphone 4 using Globe 3G via internet tethering yet the internet connection was modest enough even at the 11th floor of the hospital where signal tends to die down.
Ah Skype , one of the more useful internet applications that brings family together even if it just in cyberspace for a few minutes.
My Christmas day is complete. Have a merry Christmas to everyone.