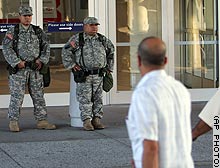 My eldest sister from San Francisco just sent me an email about travelling to the USA or within the USA due to the recent terror plot.
Getting ready to travel by plane for the USA or within USA? I just had a talk with my husband (who works for an airline in the Onboard Services department) who told me that if I don't want any delays during check-in, (1) plan on being there three hours before; (2) that I shouldn't bring my cellphone on the plane; (3) and that I should buy one of those huge ZIPLOC bags to put in my ID, keys, wallet, passport for my handcarried items — and to check in everything else. His advice to me might sound quite extreme so I recommend that you contact your airline and check www.tsa.gov for the latest travel advisories before taking off… When I was in London a few weeks ago, I did wonder why there were triple security areas we had to navigate before we could board the plane for the US. AND I think I'll ask about bringing my cellphone — since I can't live without it while travelling. Did my husband mean any cellphone that had all that fancy internet access technology?
I presume laptops, PDA's and the like are not allowed too. The no-carry-on policy is going to make flights long and boring. I checked the Transport Security Administration to see the latest changes :
NO LIQUIDS OR GELS OF ANY KIND WILL BE PERMITTED IN CARRY-ON BAGGAGE. ITEMS MUST BE IN CHECKED BAGGAGE. This includes all beverages, shampoo, suntan lotion, creams, tooth paste, hair gel, and other items of similar consistency.

Exception: Baby formula and breast milk if a baby or small child is traveling; prescription medicine with a name that matches the passenger's ticket; and insulin and essential other non-prescription medicines
The Philippines had a similar incident in January 1995. Our security briefly banned aerosol sprays, bottled gels and liquid containers of more than about an ounce from departing planes because of a suspected terror plot during a visit by Pope John Paul II. As in the current situation an exception was made for baby formula, even though in powdered form it could easily disguise explosives. Some commercial products are even designed to be transported as two relatively inert substances and then mixed together on site to produce an explosive. That would be a catastrophe!
All these security measures are needed but it must be stressful to travel during these times. It's a good thing my younger sister arrived safely from London just before this terror plot unfolded.