When you remember me, it means that you
have carried something of who I am with you,
that I have left some mark on who I am on who you are.
It means that you can summon me back to your mind
even though countless years and miles may stand between us.
It means that if we meet again, you will know me,
and hear my voice and speak to me in your heart.
For as long as you remember me, I am never entirely lost.
~Frederick Buechner
Oh you're not six years old anymore. I gushed over my boy. Luijoe, you're so handsome! . I kept on hugging and kissing his sunburnt cheeks. Luijoe smiled and looked embarassed. Haha, maybe he didn't want to be fussed over that much. After all he is now a young man not a little boy. Now I know how you look like as a 22 year old, I whispered to him, as I untangled the twisted knots from his long hair. Luijoe appeared again in my dreams. In my dream, we were back at our old house in Pasig, the house where he was born. I was aware that he died already so I wasn't broken-hearted when I snapped out of lala-land. I felt so good to see him once again. It felt so real that I lingered in bed just savoring that poignant dream. This doesn't happen often and I bet Luijoe appeared in my dream because it is July 13.
A few years ago, I pondered on how Luijoe looked like as a teenager. I always think of my son as forever "six years old" . I can't help thinking of his looks since he is supposed to be twenty two years old today. Early this month, my husband dreamt of him as a tall, lanky and handsome boy almost his height at 5 feet 9 inches. I wished that I could also see him in my dreams. Even just in a dream. And true enough, last night my husband and I dreamt of him in different circumstances. Dreams and memories are all we have left of our beautiful son but that's enough to get us by till we meet again.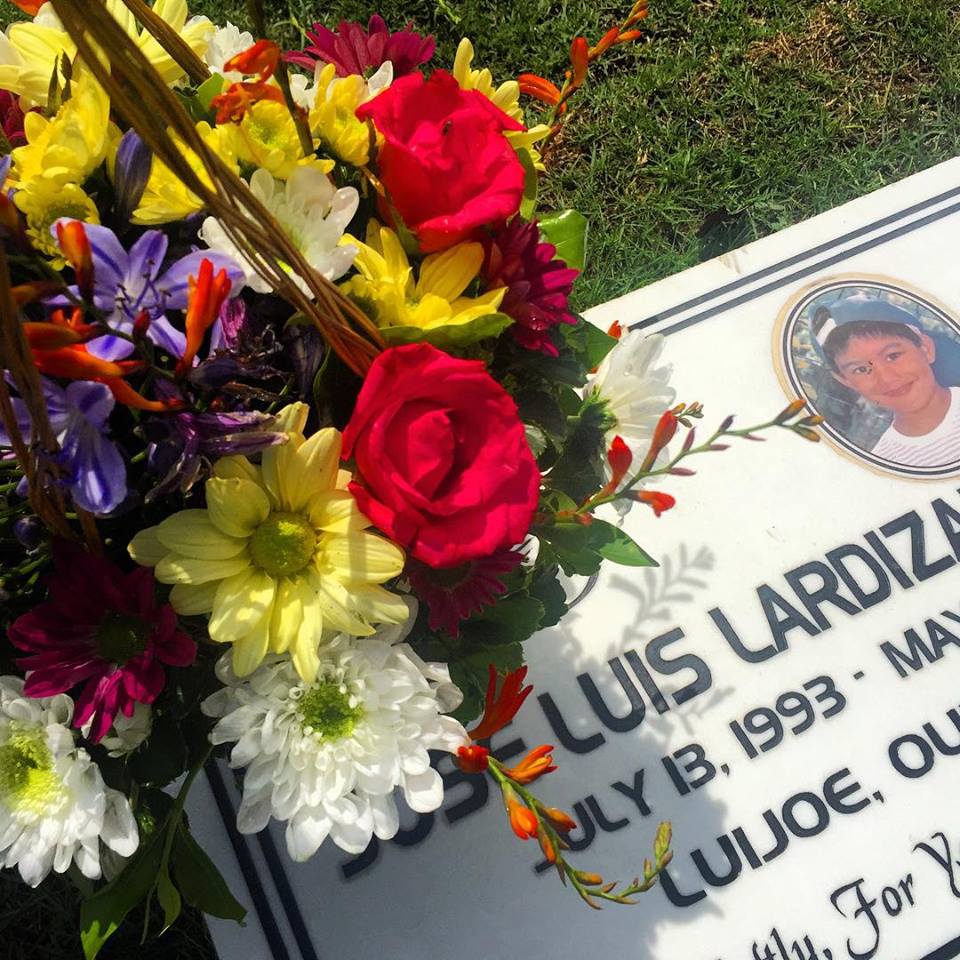 Yes, it is July 13th but there is no birthday cake, no birthday presents, no birthday party and no birthday boy to celebrate his 22nd birthday with. Despite the limitations, we will celebrate Luijoe's day with a simple home-cooked lunch of pasta and barbecue with my family. As always, I will light a candle in his memory table and visit his resting place to place some flowers. As I light a candle in Luijoe's memory , I do so with gratitude that he lived and that we shared a life with so much love.
I will continue to keep Luijoe's memory alive in my heart and in my mind since it is a very important part of who I am today. I want his memory to live on forever and for Luijoe to never be forgotten.
I take comfort knowing the fact that everything I had with Luijoe when he was alive still lives in me. He lives in every word and action I do for the rest of my life.