A follower on twitter once appealed to me for help because he wanted to kill himself. Whether it was a joke or not , I replied back if he wanted to talk. This did not sit well for one or two twitter followers who thought I should not have replied to that person in public.
See, I try to help anyone I can in Twitter whether it is about traffic, the weather, the location of a shop or just about any mundane thing. Why can't I help someone crying out for help?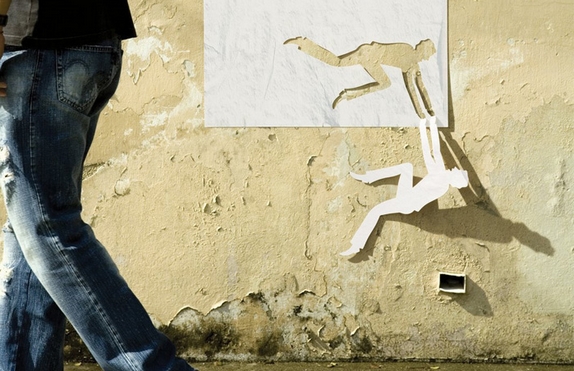 Are you uncomfortable helping out someone who could kill himself/herself? Would you rather ignore and hope it is all a joke. Well, I have seen the effect of suicide deaths in family and I know that these families never had any idea their loved one would die through suicide. When a child dies or a loved one takes their own life, the storyline is heart-achingly derailed.
Family members often blame themselves, thinking they could have done something to prevent the death. To lose someone suddenly is indeed a shock, but a suicide makes grief more complex. Those left behind can feel such guilt and regret. Why couldn't I save him/her?
While most would see someone who had taken their own life, we see someone who died of an illness. On average, almost 3, 000 people commit suicide daily. For every person who completes a suicide, 20 or more may attempt to end their lives. Prevention can mean something as simple as asking, not 'How are you?' but 'Are you okay?'
It helps to know about suicide prevention.
I added a Suicide Prevention page to save a life. Suicide prevention is everybody's business. What many are not aware is not we can educate our community that suicide is a preventable public health problem in the Philippines. Suicide should no longer be considered a taboo topic, and that through raising awareness and educating the public, we can SAVE lives.
Consider the facts on suicide:
1. Every year, almost one million people die from suicide; a "global" mortality rate of 16 per 100,000, or one death every 40 seconds.
2. In the last 45 years suicide rates have increased by 60% worldwide. Suicide is among the three leading causes of death among those aged 15-44 years in some countries, and the second leading cause of death in the 10-24 years age group; these figures do not include suicide attempts which are up to 20 times more frequent than completed suicide.
Suicide worldwide is estimated to represent 1.8% of the total global burden of disease in 1998, and 2.4% in countries with market and former socialist economies in 2020.
3. Although traditionally suicide rates have been highest among the male elderly, rates among young people have been increasing to such an extent that they are now the group at highest risk in a third of countries, in both developed and developing countries.
4. Mental disorders (particularly depression and alcohol use disorders) are a major risk factor for suicide in Europe and North America; however, in Asian countries impulsiveness plays an important role. Suicide is complex with psychological, social, biological, cultural and environmental factors involved.
World Suicide Prevention Day is today, September 10. "It promotes worldwide commitment and action to prevent suicides.
The sponsoring International Association for Suicide Prevention, the co-sponsor WHO and other partners advocate for the prevention of suicidal behaviour, provision of adequate treatment and follow-up care for people who attempted suicide, as well as responsible reporting of suicides in the media.
At the global level, awareness needs to be raised that suicide is a major preventable cause of premature death. Governments need to develop policy frameworks for national suicide prevention strategies. At the local level, policy statements and research outcomes need to be translated into prevention programmes and activities in communities."
To help show your support and raise awareness, organizers suggest that you light a candle at 8pm and place it in a window in your home to honor the day.
Read my Suicide Prevention page to save a life.