This was first published at the Sunday Business & IT , December 9, 2018
Are you done with your Christmas shopping? Many of my friends dread the rush to the high street to buy their last-minute Christmas presents. I don't mind shopping at the mall. The Christmas carols and the holiday decors bring out that warm fuzzy feeling that glows inside me during the entire season. What's challenging is the traffic and parking. Online shopping sites make holiday shopping convenient. I find it even more meaningful when I buy from budding Filipino entrepreneurs or social enterprises. I curated 12 online shopping sites with the help of my friends.
Abubot (Abubot. ph)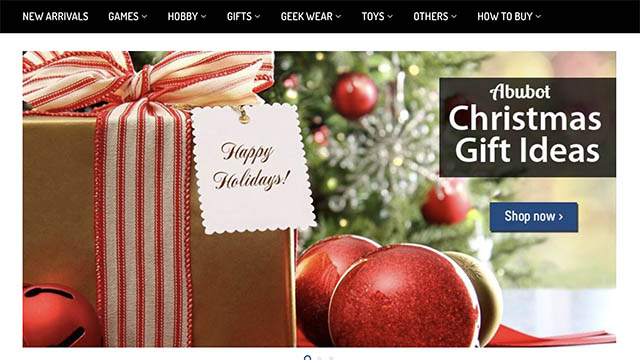 If you are looking to buy gift items for your geeky friend, then head off to Abubot.ph. Check out the board games, role-playing games, and accessories.  I appreciate Abubot.ph's mission to help small business owners and retailers have an online storefront to sell their products.
Barapido (facebook.com/barapido/)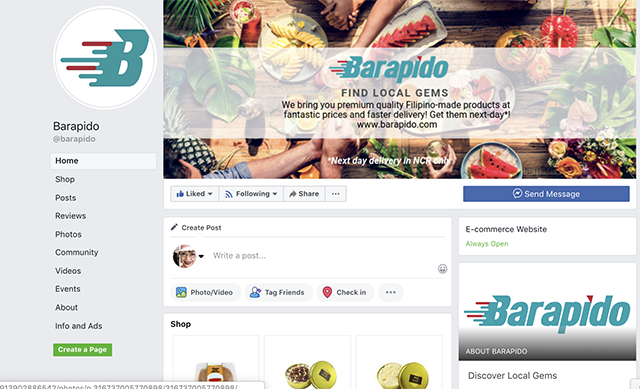 This start-up online platform showcases a variety of goods from local delicacies, home items, to clothing with intricate designs. Check out Balangay's Best high quality, naturally processed and wild-caught sustainable seafood products from Artisan Filipino Fishers.
BeautyMNL (beautymnl.com)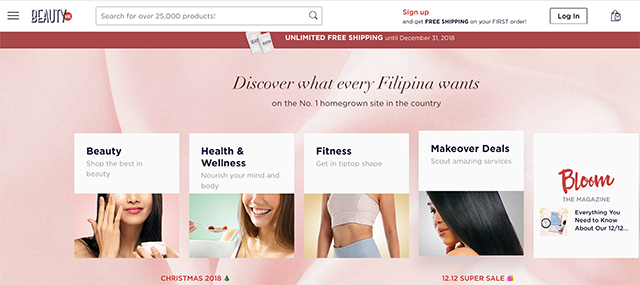 My daughter introduced me to BeautyMNL's curated assortment of beauty and wellness products. My favorite is Venus and Mars (V&M) Naturals, who first started out in Multiply.  Try out their fragrances, carrier oils, extracts, soaps, skin care, hair care products, spa and wellness products, and even aroma-therapeutic oils. BeautyMNL is also available at the Apple App store and Google Playstore.
Domesticity (mydomesticity.com)
Domesticity, a social enterprise, is proud of their products because Filipinos make them, using materials indigenous to the Philippines.  For a limited time, check out Tilia, hand-loomed by a community of women in Kabankalan, Negros Occidental.
ECHO Store (echostore.ph)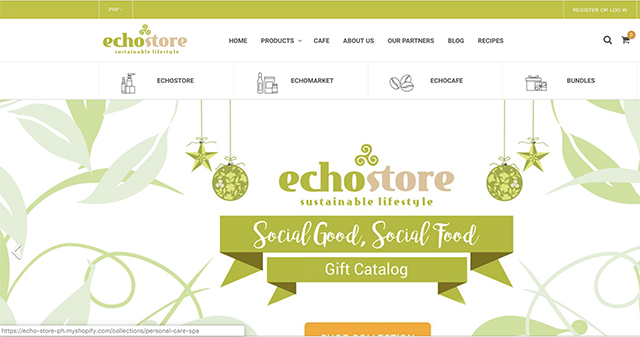 ECHO is the acronym for Environment & Community Hope Organization Store. I love ECHO's social enterprise. Aside from the convenience of online shopping, they have many retail stores that carry green, fair trade products created by marginalized community groups from the provinces of the Philippines. Buy the Malagos Premium Unsweetened Chocolate for your hot chocolate drink when celebrating Noche Buena.
Kalsada (kalsada.com)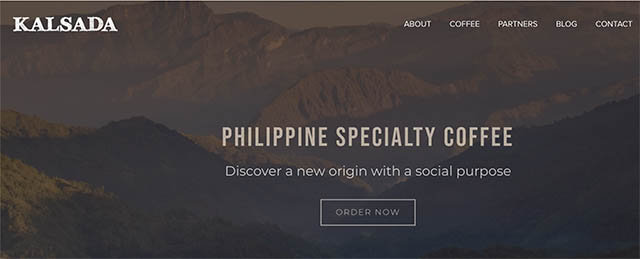 Kalsada champions Philippine specialty coffee. Their top priority is to support Filipino coffee producers and their dedicated efforts to bring quality coffee to market. My daughter's gift this year was a 250g subscription of roasted Benguet Arabica coffee beans for six months.
Karton (karton.ph)
Looking for gift baskets? Karton carries a varied selection for different personalities filled with unique local products such as the Christmas Warmth Basket, Stress Away Basket, Pamper Basket, Coffee Bundle.
Marketa (marketa.ph)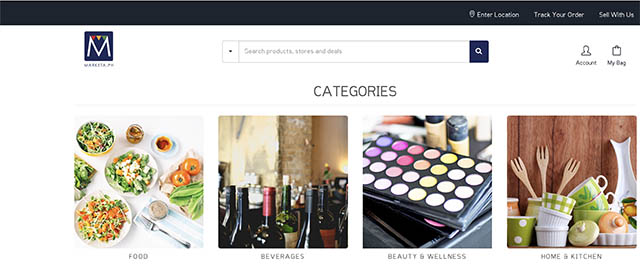 Marketa Philippines is the country's first lifestyle-managed marketplace platform. They champion local micro, small and medium enterprises to strengthen their online brand. Check out the goodies at Kim's Pastry Haven, Village Breadhouse, and Sugar Babies Desserts Unlimited.
Rags 2 Riches (rags2riches.ph)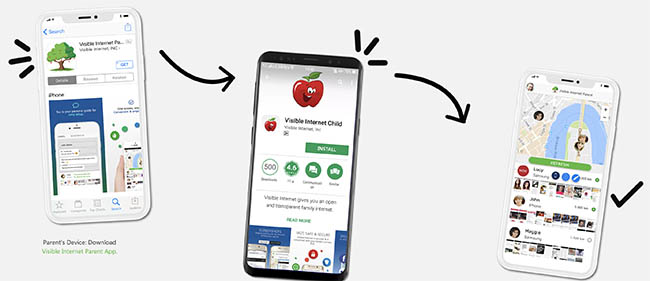 Rags 2 Riches (R2R), a social enterprise, partners with local artisans across the Philippines to create eco-ethical fashion and home accessories out of upcycled, overstock cloth and indigenous fabrics. Community artisans weave their signature R2R products. Since most of them are mothers, they have created a unique system that allows them to work from their homes. You can also buy at their joyful marketplace (thingsthatmatter.ph) for advocates of beautiful, meaningful and impactful things.
ToyTinkr (facebook.com/toytinkr)
The kids will love Toytinkr. They offer tools that challenge intelligence and creativity through educational toys. Kids will enjoy the puzzle toys, play kitchens, easels, Yogi Game Kit, stamp sets, and more.
Winsome box (winsomebox.com)
Winsome Box is the first gift curating studio in Manila that offers specialized gifting services for personal, social, and corporate gifting. They partner with Filipino brands, local makers and artisans, and offer a unique channel for them to showcase their craft. Their holiday gift boxes offer the gift of tranquility, the gift of joy, the gift of peace, and the gift of wonder. 
Xabukid (facebook.com/xabukid/)
Xabukid is an initiative of women social entrepreneurs with a passion for helping local communities. Check out their catalog of handwoven cloth made of abaca fibers made by Bagobo-Tagabawa women weavers of Bitaug, Bansalan, Davao del Sur.
Use caution when shopping online. Good shopping starts with good security. I usually choose cash on delivery or bank deposit for online shopping. Contact the shop owner for managed expectations of the product and the estimated delivery of your purchase.
Can you recommend other online shopping sites that promote social enterprises?  Please let me know at [email protected] so I can feature them.