Photo Hunters theme this week is Important. I chose this photo of my daughter resting on a hammock by the beach during a recent trip to Boracay. Before this photo was taken, I was using the hammock. I called my daughter to try it out because the swaying motion of the hammock brought me to lala-land. It felt so good. The photo shows the Importance of Rest and Relaxation.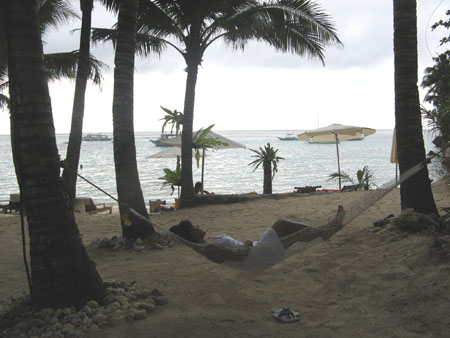 Life is busy and it seems each year it just gets busier. Work, family, school, and other commitments just eat the day away and leave you with no time to sit back and relax. However, rest and relaxation is very important. In fact, getting enough rest is imperative to living a healthy lifestyle and when you do not relax and get enough sleep you are putting yourself at risk for illness as well as other side effects.
Looking at this photo reminds me to slow down and remember that wonderful vacation by the beach.