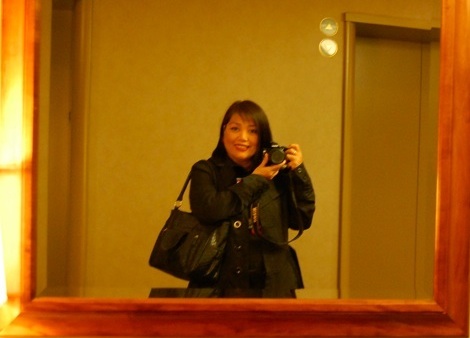 This saturday's theme "View" from
Photo Hunt
is a perfect opportunity for me to show through photos, a
view
of Filipino Americans here in a Seattle conference.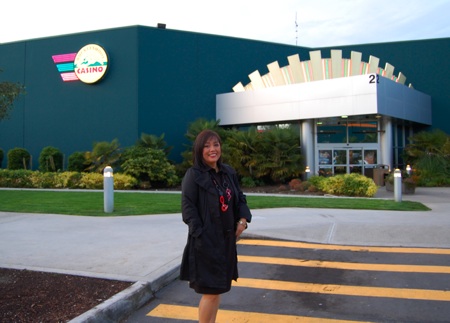 The Muckleshoot Casino at Auburn City, WA, an hour's drive from Seattle, WA was the venue of a talent show for Filipino-Americans from all over the United States.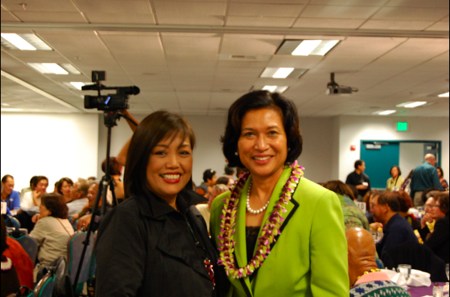 I am reunited with Loida Nicolas-Lewis, my case subject for the University of the Philippines (UP) Centennial through a book launch, Iskolar ng Bayan Gives Back, the Enterprising Way. She has a lot of fans among Filipino-Americans here. Someone from Hawaii brought over a special lei for Loida.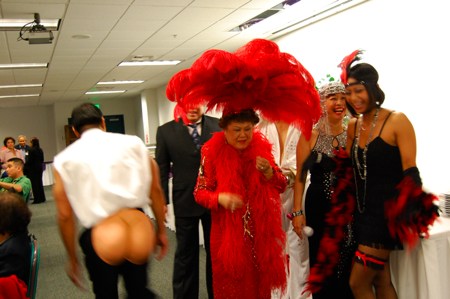 What is a talent show without an Elvis look-a-like but wait…as I took this photo, I was horrified to find out that I got "mooned". Oh the laughter. Filipinos are always fun-loving wherever they are.