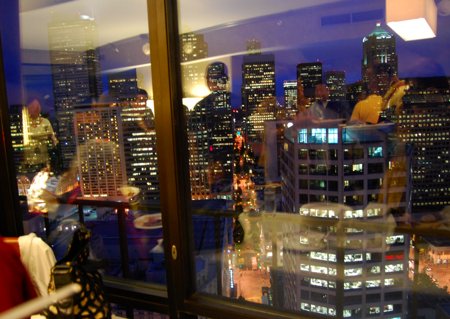 I missed the return of Grey's Anatomy tonight. The 5th season! My crazy sister brought me around Seattle with her even crazier friends that I forgot all about it. I'm just kidding. My sister isn't really crazy. She's just fun loving, vibrant and noisy. It reminds me of old times when we first traveled together and we'd flirt ( or rather she'd flirt) and I'd pull her away. I wish we had gone back to the hotel earlier because now we need to cram for saturday's workshop presentation on How to be a "Techy" Non Techie with Internet and Technology Tools to Effective Communication
It is almost midnight here in Seattle and my mind refuses to work. Jet-lagged and still on vacation mode, I'd rather curl up in bed and zone out in front of the TV or walk around downtown Seattle. Oh sleepless in Seattle, I tell you.
In the first place, how do I impart tools to non-techies when I have been a techie mom for the past 13 years? I need to be as simplistic as possible. The last time I tried to explain Google analytics to techie Filipino mom bloggers, I was met with "nosebleed". That's my dilemma now. Maybe an inspiration will hit me as soon as sleepiness hits me. Meantime, I will be sleepless in Seattle for just one night.
Tomorrow will be a more productive day.