"We believe in you" is not just a tagline for RCBC. "We Believe in you" is "a battle cry to show our unwavering support and trust to the indomitable Filipino spirit. 
I believe in many things. I believe in dreams. I believe in the power of love. I believe affirmations fill my life with abundance.  I believe balance is not something I find, rather it is in something I create.
My husband and I believe in being together on dates every weekend. This is the balance I create. I look forward to Saturdays as it is our usual lunch date or a time to visit Salcedo market to buy our regular stock of organic vegetables and fruits. One Saturday, I needed to drop by the RCBC ATM machine to withdraw some cash before proceeding to the market. That's when I spotted the new RCBC logo behind the closed doors of the bank.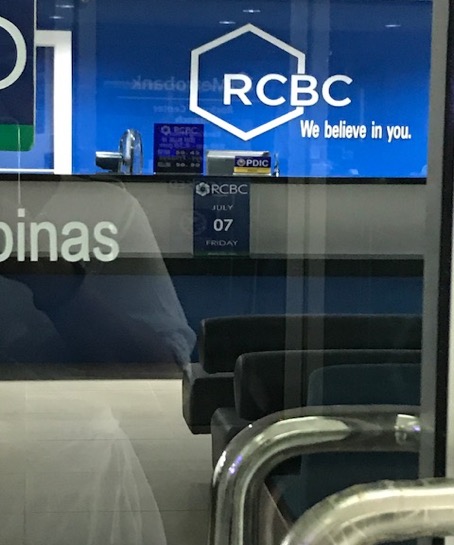 I nudged at my husband to point out the new logo with the tagline "We believe in you".  Its previous dark blue color is now replaced with a light refreshing sky blue that lifts my spirit . It is interesting to see the traditional elements remain, particularly the prominent hexagon which distinguishes the Yuchengco Group of Companies. My husband and I know this too well because RCBC has been our bank for many years now.
It was a few days later at the launch of the RCBC rebranding that I got to understand that "We believe in you" is not just a tagline for RCBC.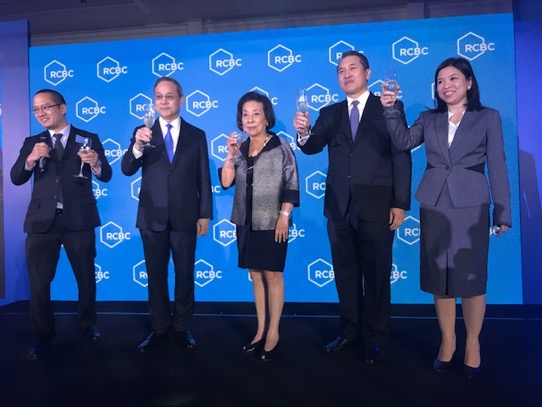 RCBC President and CEO Gil A. Buenaventura stressed that "We Believe in you" is "a battle cry to show our unwavering support and trust to the indomitable Filipino spirit. At the same time, this new corporate thrust is meant to encourage Filipinos not only to dream, but to pursue their passions and dreams, and turn them into reality – whether it's traveling to your dream destination, venturing into a new business, or purchasing a new home or car".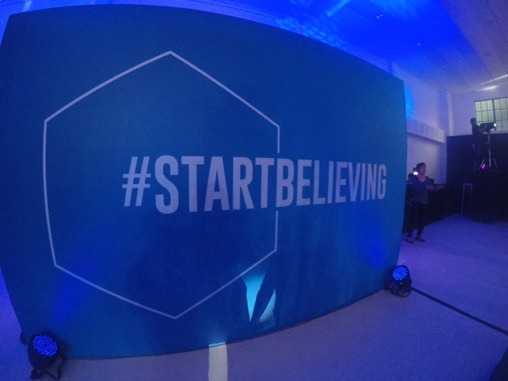 I like RCBC's positive tagline because it is an affirmation.   Dreams give me something to hold on to, while I work towards them. "We believe in you" sparked a light inside our head and got us thinking about our financial future during our lunch date.
My husband and I took a fresh look at our dreams and even dared to dream big. The challenging part is transforming those dreams into financial goals.
What do I want to happen in our financial future? What financial problems would I like to solve? What bills would I like to be rid of? What would I like to be earning at the end of this year? The end of next year? Five years from now? Ten years from now?
My husband and I dream to continue working with a passion till we croak ; save enough and continue building our health fund . But most importantly, we envision travelling and visiting our two daughters who are working abroad.  It is one reason we are planning to embark on a Camino de Santiago tour in 2018 and meet up with my daughters in Europe.   All of this will entail a lot of planning but our bank believes in us and will be our partner to help us succeed.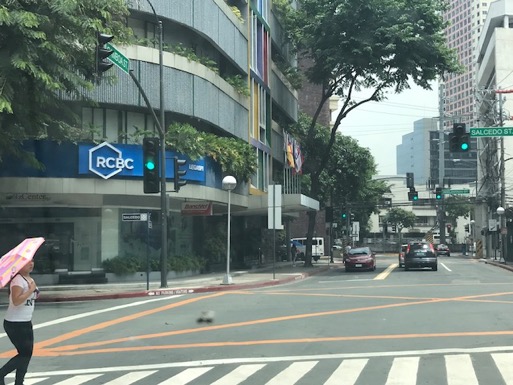 The tagline, "We Believe In You", is not just a positive and personalized message to bank clients like myself. The message resonates to a wider and more diverse audience, particularly millennials who now comprise a third of the Philippine population and about 25% of the entire Association of Southeast Asian Nations (ASEAN). This tech-savvy generation is also financially knowledgeable and expect varied and individually-tailored banking products and services which RCBC is poised to deliver.  With its new logo and tagline, RCBC wants to show that it offers an easier, more accessible and rewarding banking experience for its present and future clients.
Start believing today.