I remember the first time I found out I was having a baby. Oh the joy and the uncertainty. It was also difficult not having a mother to guide me or even a big sister to give advice.  Communication even by telephone was not convenient in the mid-80s.  Not many owned landlines then.  I turned to books. There was also a library at my workplace so I did my research there. Will I have a safe delivery? What do I need to know about pregnancy and raising a child?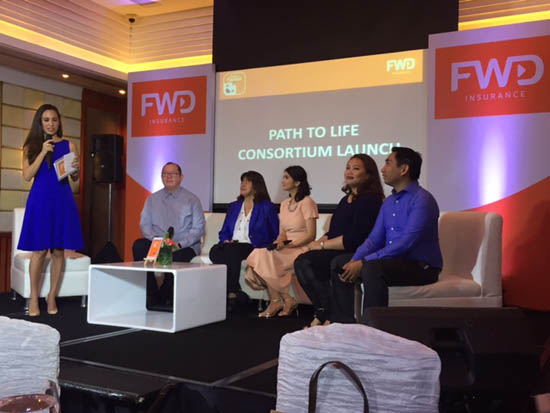 These days, there are many ways to get information from companies, parents , organizations and even the government. FWD Life Philippines (FWD) , has taken up as it leads a consortium of thought leaders and industry experts in advocating empowered parenthood for Filipino families. The consortium—spearheaded by FWD in partnership with the Department of Health (DoH) and the University of the Philippines-National Institutes of Health (UP-NIH), among others—is seen to become instrumental in building a community that actively helps first-time parents prepare for the wide range of health and financial risks tied to pregnancy. This is good news to a lot of parents.
Complementing the consortium is FWD's community parenting app for expectant parents, "Ready to Parent".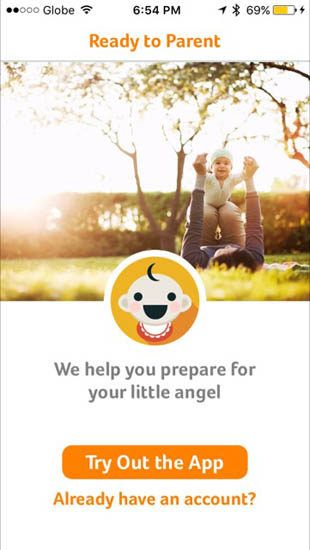 The highlight of the consortium, dubbed as "PATH TO LIFE," will be the partnership with DoH spokesperson and long-standing public health champion Dr. Eric Tayag, and obstetrics and gynecology expert, Dr. Blanca de Guia.
The idea of "safer birth"
I know most first time parents want to ensure they are empowered with the right information about parenting. They need to have access to or can communicate with third parties that can provide them with correct information, which will lessen their anxiety and improve their disposition about pregnancy.
Establishing a community that understands what constitutes the idea of safer birth—that is, instances of pregnancy and delivery with minimal to no complications—is paramount in spreading the word, according to Tayag.
FWD Life Philippines President and CEO Peter Grimes believes that combined efforts by a consortium of like-minded advocates will only help make safer births more achievable for Filipino families. "We felt that efficiently addressing this mounting challenge will become a lot more feasible with the support and participation of both the government and private sectors, particularly with experts like Dr. Tayag and the DoH," he said.
That's comforting to parents, right?
Fostering a community of advocates via technology
FWD recently introduced its mobile-first community parenting app—"Ready to Parent" —designed as a companion for first-time parents. Tied to DoH's vision of creating a community of empowered and informed Filipino parents, FWD's "Ready to Parent" app, can be downloaded from the Apple App Store or Google Play. This is such a helpful app as it  will serve as one of the channels through which first-time parents can share their journey to parenthood, as well as exchange useful tips and advice on better maternal and infant health, all done in real time. This is not just for mommies but daddies too.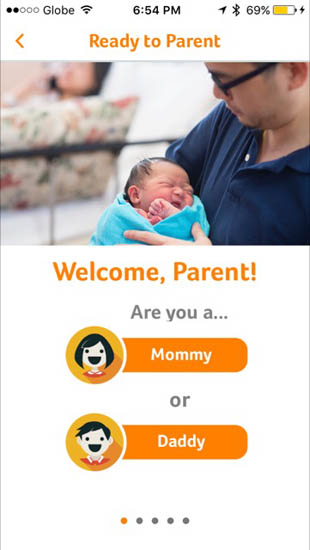 Expectant parents can chat with fellow community members, learn from a host of shareable parenting- and pregnancy-related articles, and journal their pregnancy journey.  I talked to FWD regarding the concerns of providing accurate information.  The parent advocates and moderators have been trained and continue to be trained in handling parenting issues.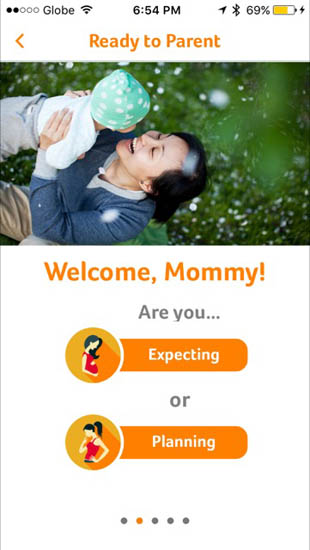 I wish I had a community of parents back in the late eighties. I know I made so many mistakes which I cannot undo. I know parents who will be using the mobile app can also help build a more well-informed community of expectant mothers by sharing the information they access online. They can even meet offline for real life interaction.
About FWD Philippines
FWD Life Insurance Corporation ("FWD Life") is the first life insurance company licensed by the Insurance Commission of the Philippines under the new Insurance Code. FWD launched its commercial operations in September 2014. After its first full year of operations in 2015, FWD Life now ranks #13 in terms of total premium income according to the Insurance Commission's end-2015 report.
FWD Group spans Hong Kong & Macau, Thailand, Indonesia, the Philippines, Singapore, and Vietnam, offering life and medical insurance, general insurance, and employee benefits across a number of its markets. Established in Asia in 2013, FWD is the insurance business arm of investment group, Pacific Century Group.
FWD is focused on creating fresh customer experiences, with easy-to-understand products, supported by leading digital technologies. Through this customer-led approach, FWD will achieve its vision to become the leading pan-Asian insurer that changes the way people feel about insurance.
For more information please visit WWW.FWD.COM.PH.