I am now in a new stage of my life where my children are now living independently away from our home. One is in Germany and the other lives in her own condominium unit. On special occasions, aside from giving gifts, I have this tradition where I give cash to my girls for them to buy a new dress and footwear.
The question is how do I send money abroad that is fast, easy, reliable and hassle-free? There are many ways to send money abroad but I wanted one that my daughter will receive in minutes and more importantly, she will not get charged for receiving money.
Western Union came to my mind because I once sent money to a friend in Batangas and it was a pleasant experience. My friend received the money in minutes. I have never used Western Union to send money abroad. I usually make use of bank transfer to remit money to my daughter when she was still studying in Australia but it took 3 banking days for her to receive the money.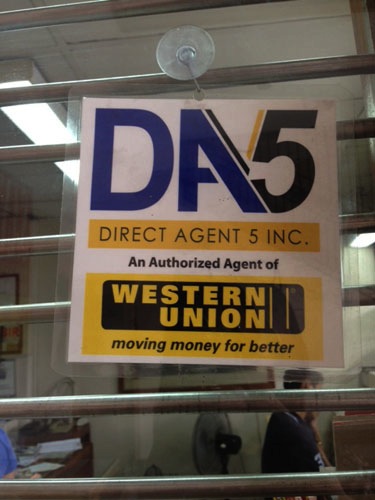 I wanted my daughter to receive the money before Christmas day so she could buy her dress. Western Union was the answer. It is easy to spot a Western Union branch in most malls. I like the fact that it is open seven days a week unlike a bank where one can only transact during regular banking days/ hours. Bank transfer is also dependent on network of banks or partners in host country. I went to the Western Union website to check the possible location where my daughter can receive the money. Because of Western Union's extensive network, I know she will receive the money in the location nearest to her home or office.
On December 23 at around 10:00 AM, I went to my neighborhood Western Union agent. I filled out a form detailing the amount sent (in Euros), name, and address of both receiver and sender. Along with these information, the agent asked for my identification card after I paid the required amount and money transfer fee. It is that easy. After a few minutes, the agent provided me with the Money Transfer Control Number (MTCN) that my daughter needed to know so she could receive the money.
I emailed my daughter, a scanned version of the Western Union receipt along with the MTCN. I was pleased to know that this transaction is found at the website when I logged in with my Western Union number. By the time she woke up at 2:30 PM (Philippine time), she was ready with the information. A few hours later, she contacted me on Viber that she received the money.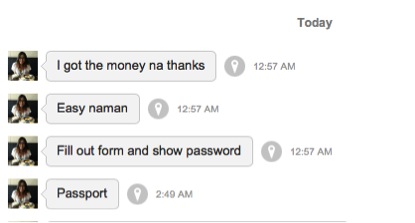 It is that fast and easy! I even received an SMS that my daughter received the money. Now that is what I call reliable.
Western Union does not require a US Bank Account to do a money transfer. Sometimes it is just not feasible to open a bank account as it needs several documents. When I need to send gift money, I now know a reliable way to send money in minutes that is easy, fast, and accessible .