""To maintain a joyful family requires much from both the parents and the children. Each member of the family has to become, in a special way, the servant of the others." Pope John Paul II
Popes John XXIII and John Paul II will be canonized tomorrow, April 27. Whenever I look at the photo of Pope John Paul II, I really feel he is a saint. He just has this serene and holy look on his face that makes him one of the most beloved pontiffs in history. John Paul II's holiness is obvious.
The only family member to have been blessed by the Pope is my second daughter.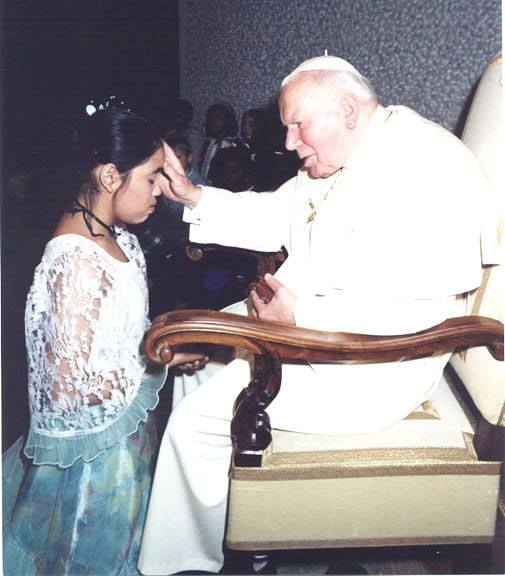 She is blessed to have met Pope John Paul II at the the Raigiubeleo celebration of the Jubilee for Children at the Vatican on January 5, 2001. At that time, the pope was already frail and didn't have the energy to bless all the kids in the Manila Children's choir so only two were chosen.
The Vatican surfed for children's choir right after Christmas Day of 2000 and landed on the website I created for the Manila Children's Choir. There were not that many websites then for children's choir. I guess I was lucky that the Vatican found us. The event was a gathering of children's choir around the world to sing for the Pope on closing day.
The Pope loved music. He once said "I have a sweet tooth for song and music. This is my Polish sin."
During the beatification of Pope John Paul II in 2011, a Filipino Choir got the distinction of being one of only two groups singing during that day. What an honor!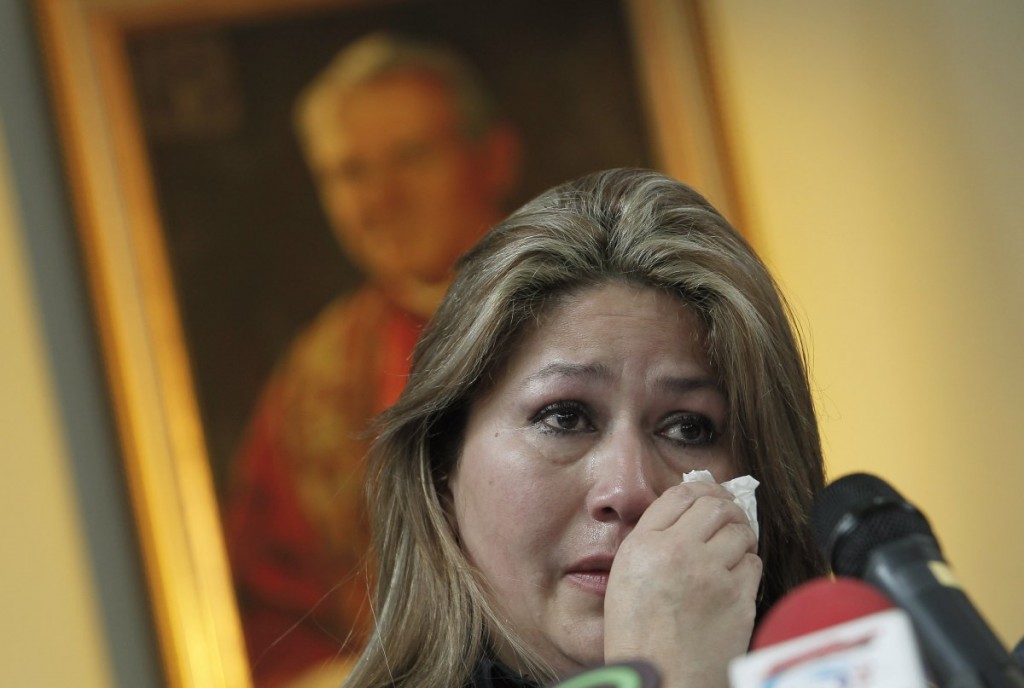 Juan Carlos Ulate/Reuters

I am not too familiar with the process of being a saint. A woman whose "miraculous" recovery "from an inoperable brain aneurysm paved the way for the late Pope John Paul II to be declared a saint at a ceremony at the Vatican this weekend has described how the Polish pontiff appeared to her in a vision." Her cure, which the Vatican insists cannot be explained by science, was declared a miracle last July by Pope Francis, in a move which gave the final approval for John Paul II to be canonised.
My only prayer in 2011 was that the Reproductive Health Bill be passed. I thought "Fat chance to get a miracle but I could try, right?" Well, the RH Bill did not pass that year but the following year on December 19, 2012 . Now with the Supreme Court upholding the RH law, I believe it is a miracle. I don't think this is the kind of miracle the Pope wants. After all, he coined the word "contraceptive mentality" and "culture of death" .
I pray there are more Pope John Paul II 'miracles' now that he will finally be canonized as a saint.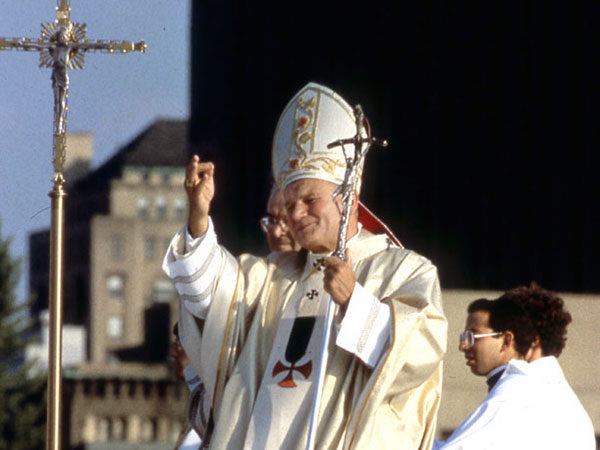 Pope John Paul ll at the beginning of the Papal mass on the Benjamin Franklin Parkway in October 1979. (Daily News )