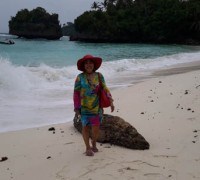 A wise traveler never despises his own country. – William Hazlitt

As Lawrence Durrell once said "Travel can be one of the most rewarding forms of introspection."   Going around Europe for the past three weeks made me reflect about my country. How do foreigners view our country? While I gasped at castles, grand old Baroque architecture, cobble stones and lakes, I thought of how tourists will be amazed at our wonderful beaches . Will they gasp as I did when I marveled at their touristy spots?
While Boracay , Palawan , Cebu and other beach locations have their own peculiarities, my eyes just feasted on Anda's natural beauty. Fine , white sand , just like Boracay's sand. This is the place to be today.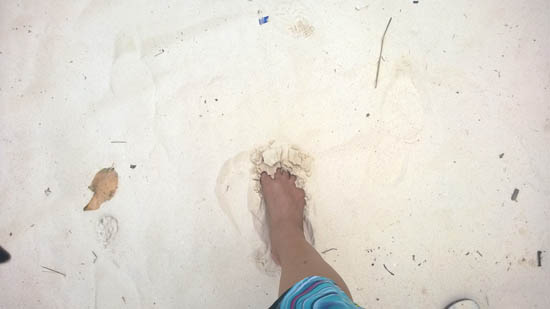 Anda is located 100 kilometers from Bohol's capital Tagbilaran City. I cannot describe Anda well enough. Beautiful . Rustic. Calm. Natural. Rogelio Deligero describes his hometown as " a peninsula composed of dense forests, agricultural haven, greenish mangrove plantations and above all, the white sand beaches surrounded by gigantic limestone formations and green crystal clear water."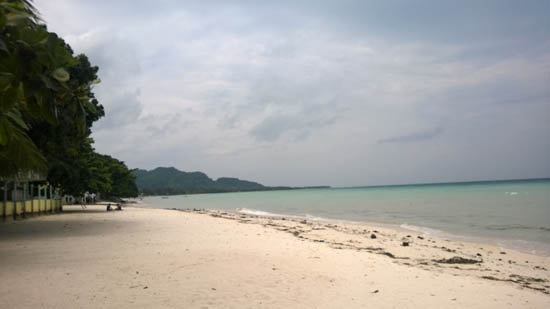 Anda is not just a place to frolic on the beach. Tourists from Europe skip Manila just to dive here and to marvel the diversity and abundance of Anda's marine life.  I am told diving in Anda, Bohol is simply astounding.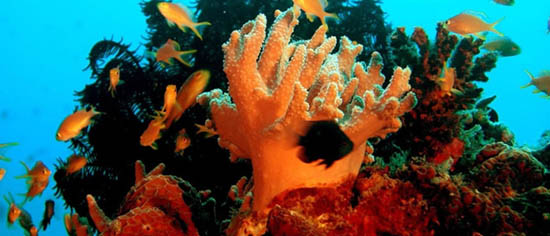 Photo via andabohol.gov.ph
I spotted some Germans with their diving gear and ran up to them and asked how they knew of Anda. They all said "word of mouth…a friend of a friend" who then introduced them to a local. You can check out the
accommodations in Anda
and how to get there.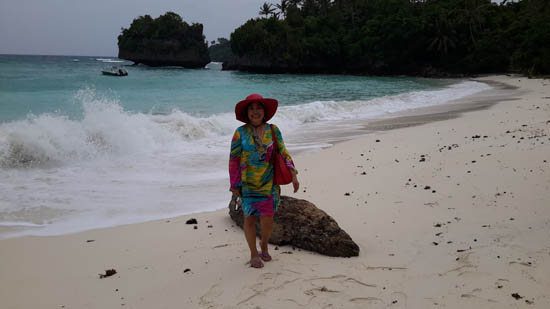 Amun Ini resort , in their website asks "What is it like to dive Anda, Bohol?" Imagine:
When you first arrive to dive Anda Bohol, the dive team may ask which would you like to see first? Is it the group of Pygmy seahorses that live on a huge gorgonian 25 meters down a pristine wall, or is it the flamboyant cuttlefish and blue ring octopus that you would rather see at one of our macro sites?" The diversity and abundance of marine life when you dive Anda Bohol is simply astounding. The topside of each wall dive is full of healthy soft and hard coral where turtles can be seen passing by as well as a plethora of diverse nudibranchs. Over the crest of the wall is a vivid colored reef filled with diverse shrimp and crab as well as many types of fish.Besides our wall dives we are well known for our macro sites. Get your cameras ready because what these sandy areas lack in reef they make up for with pipefish, seahorse, mantis shrimp as well as a large array of octopus, wonderpus and other rare benthic critters which can be spotted regularly. It's truly a macro photographer's paradise.
It is a pity that the national government has yet to pave some of the roads in Anda which will give more access to the other scenic places. Anda needs all the support in order to achieve their
Tourism Development Vision and Mission
 for their eco-cultural tourism development.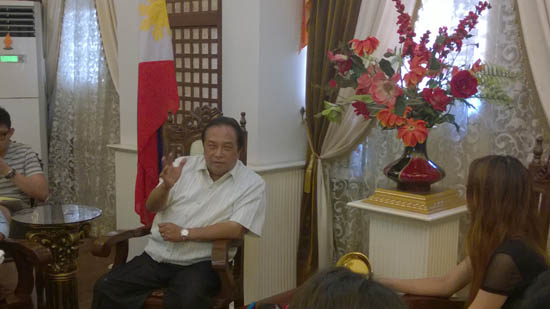 In other news, no less than Gov. Edgar Chatto and Tagbilaran City Mayor John Geesnel Yap II are strengthening its position as a top tourist destination starting with the month-long Sandugo Festival.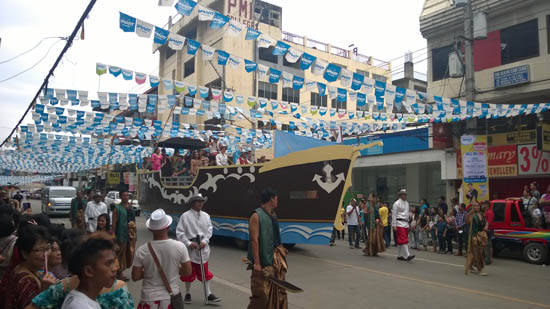 The Sandugo Festival, which kicked off in July 1, is a month-long cultural celebration based on the historic blood compact between Spanish conquistador Miguel Lopez de Legazpi and local chieftain Datu Sikatuna. The blood compact is the first-ever recorded international treaty of friendship extended to a foreign country by what is now the Republic of the Philippines.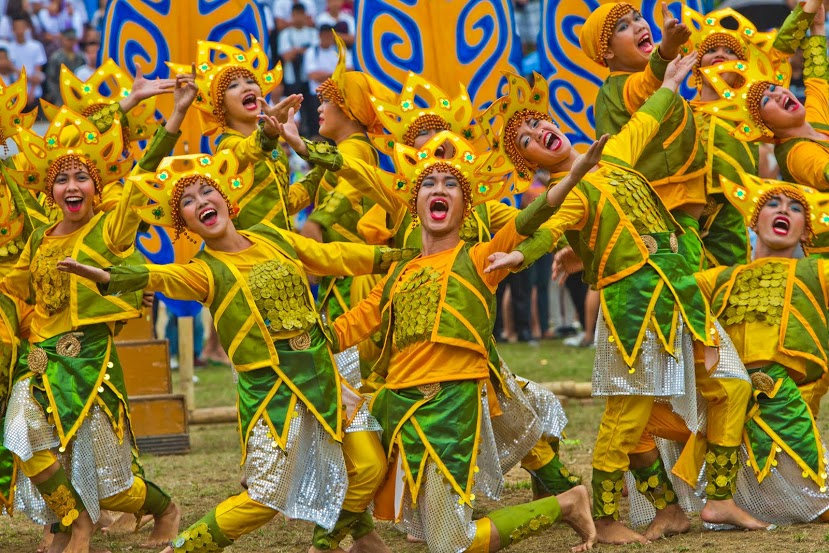 Chatto said this year is only the beginning of revitalized Sandugo festivities as the province gears up to attract both local and international market.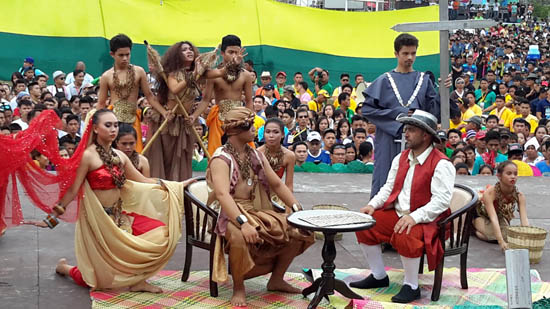 "Bohol is an eco-cultural destination and many people come here to visit our natural sites and beautiful churches. But we also want to highlight the fact that Bohol played an important role in Philippine history as the first province to ever engage in foreign diplomatic relations," he said. Sandugo, the first peace pact entered into with Spain, led to improved diplomatic relations between the Philippines and Spain.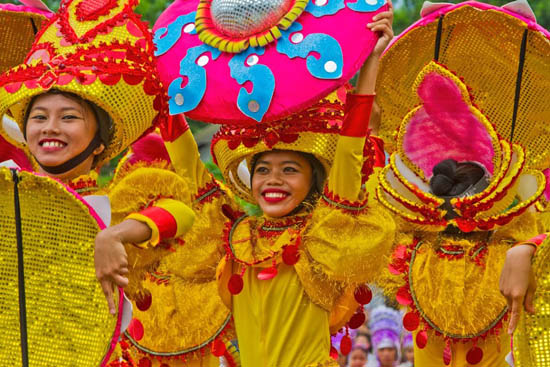 Such an activity attracts both local and international tourists who enjoy festivities that depict historical events and the beaches as well.  Bohol is the best place to be today.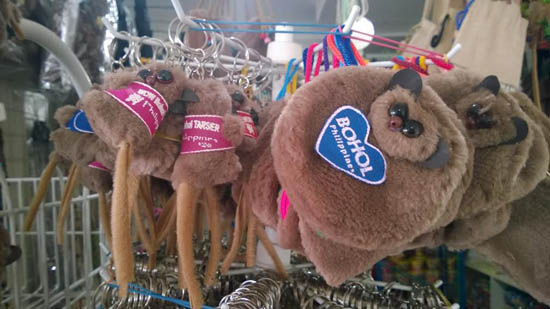 Photos of Sandugo Festival winners: 
those in yellow top with a green skirt is Holy Name University is  2nd runner up;
the ones with a green top with yellow and orange pants is 1st place from the Municipality of Balilihan
(photos by: Mr. Bing Luspo and Mr. Reno Flores)