Note: This is a discussion about Bloggers and Blog Marketing and what Marketing/PR Executives can expect from bloggers.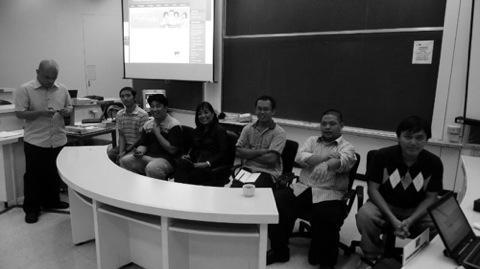 Bloggers seated from Left to right:
Jonel, Azrael, me, Peter, Juned and Markku
while Regnard Raquedan is standing.
I thought I was just supposed to be an observer/participant of the Bloggers' round table discussion on Blogging & Blog Marketing: Conversations that can lead to Conversions at the Internet Marketing Course specifically called Winning Internet Marketing Strategies & Tactics at the Asian Institute of Management (AIM) . The course is a three and a half-day course designed to demystify Internet Marketing for executives, consultants, and entrepreneurs. It gives participants a practical understanding of how websites, blogs, and social networks are changing the old rules of marketing. I was pretty much surprised when Regnard Raquedan told us to sit in the front and talk about blogging, blog advertising and blog events.
Read More »PR Events, Blog Advertising & Internet Marketing Course at AIM