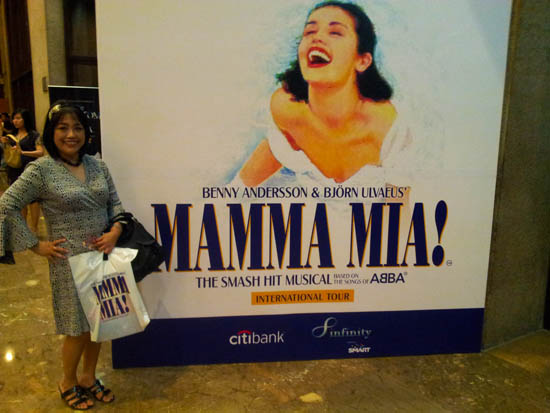 Yes I am one of over 50 million people all around the world who have fallen in love with the characters, the story and the music that make MAMMA MIA such a hit! It is (to me) the ultimate feel-good show. Cast members of the hit musical ""Mamma Mia!" will deliver a ""great" performance every single night of its four-week run in Manila which started January 24. I was lucky to get three tickets to the Partierre box for the Opening night at the Cultural Arts Center of the Philippines. (Thanks Tim Yap and Concertus) Good thing my husband and daughter were eager to watch it with me.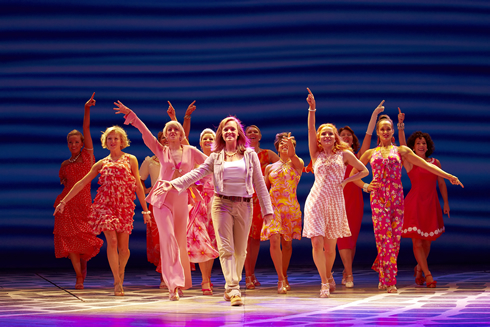 I was 19 years old at the time Dancing Queen became a hit in the seventies and I remember twirling around and around to the music. I loved the music!
This time around , writer Catherine Johnson's creates a sunny, funny tale that unfolds on a Greek island paradise. On the eve of her wedding, a daughter's quest to discover the identity of her father brings 3 men from her mother's past back to the island they last visited 20 years ago. Since I knew the story from the Mama Mia movie in 2008 already, I found the musical a bit boring except when the ABBA songs were sung. There's also something striking about watching a live musical that cannot be captured in film.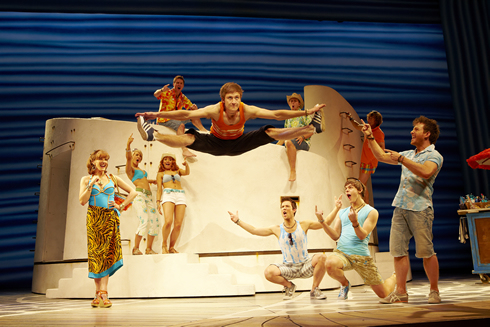 The show is definitely a feel-good story, a nostalgic trip to my free-spirited and dancing years.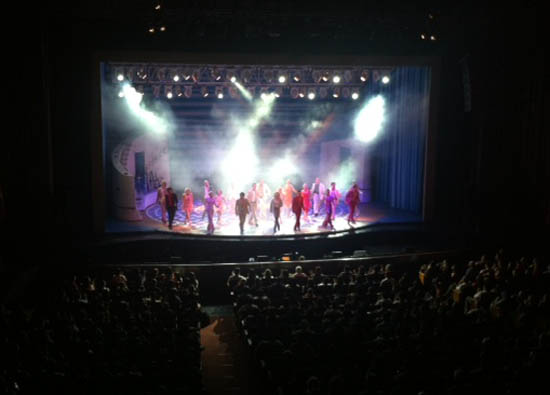 The best part of the musical is the finale where all the cast members dance and sang. It felt like a mini- concert. The audience stood up and even danced along with the cast. That was so much fun. I wanted my husband to dance with me but he was too shy. My daughter wouldn't let me either and I didn't want to be a source of embarrassment. I looked around me and spotted much older women swaying their arms and shuffling their feet to the beat of the "Dancing Queen".
Holding my husband's hand, I pretended to sashay to and fro on an imaginary dance floor.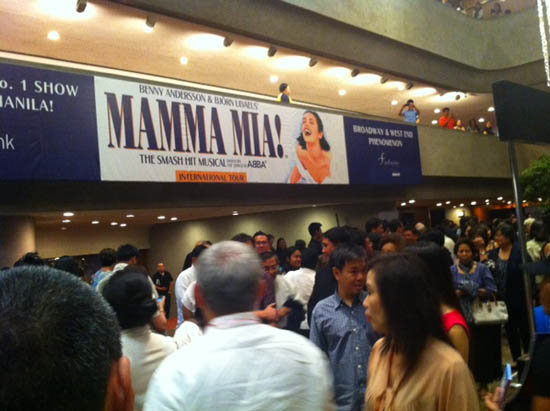 Mamma Mia evokes those warm and feel-good feeling that makes you want to jump up from your seat and dance along with the cast.
Expect a great night with a lot of glitter, a lot of glamour, and a lot of beautiful ABBA songs. When I left CCP , I felt like singing (and dancing) "Dancing Queen", the theme song of my life…Having the time of my life.
You can dance
You can jive
Having the time of your life
See that girl
Watch that scene
Dig in the dancing queen
Check out ticket and show information of Mama Mia in Manila.
Some photos from Mama Mia website