"Doesn't every woman deserve the right to have a safe pregnancy and a baby that's born healthy? I believe this is a very basic human right." Katya Matanovic
They say that it takes just one or two entries to bring hits to your blog. Three years ago, I wrote about Sex Education in the Philippines and to this day, I continue to receive search engine hits not from the keyword "sex education" but from the image keyword "sex". I often wonder if Google had something to do with it, that they wanted people to read my entry first before jumping on to porn sites.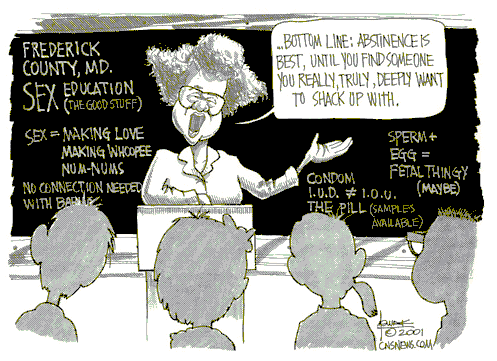 My stand on sex education is
We need to teach them responsible parenthood in consonance with the sex education. We don't need to teach everything but at least give them the basic facts. Along the way, the children can do some more research on their own.
Three years ago, Phillipine Catholic Bishops Oppose Sex-Ed in Schools, Say it Should be Left to Parents. Sure that is true only if parents know how to discuss sex with their children. We can't assume parents know how to discuss sex openly. Some might be uneducated to understand the anatomy of reproduction and thus fail to grasp natural birth control methods.
The schools together with the parents can bridge the gap of sex education but there seems to be a problem when the parents also have a lack of knowledge on reproductive health.
With the yet to be approved Philippine Reproductive Health Bill 5043 , one of the provisions of the proposed law is mandatory imposition of reproductive health education