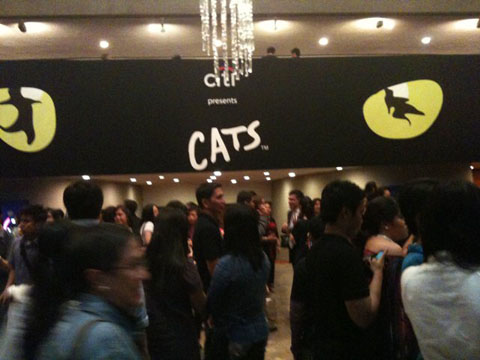 When Concertus, the local producer of Cats sent two complimentary tickets to the musical "Cats: Now and Forever" , I knew there was no more excuse not to watch the show. They had invited me to the press conference but I was busy finishing an ebook at that time. Anyway, I thought of buying two more tickets for my daughters so they could tag along with us and watch Lea Salonga as Grizabella. I miss my stage mother days and I was certain the daughters still love watching the arts and culture. The last time I was at the Cultural Center was watching my girls dancing ballet.
I thought it was just me but I didn't get the plot of the musical. One should really read the synopsis before watching the musical. Despite not understanding the story, I loved the cat playground, elaborate lighting, the props, the makeup, the costumes and Lea Salonga of course. She is the only Filipino artist in a production dominated by Australian "triple threat" performers. It was also good that I bought the 50 peso binoculars which I peered into during solo singing. Though seated at balcony 1, I just couldn't see the details of their "cat-like" makeup in their faces.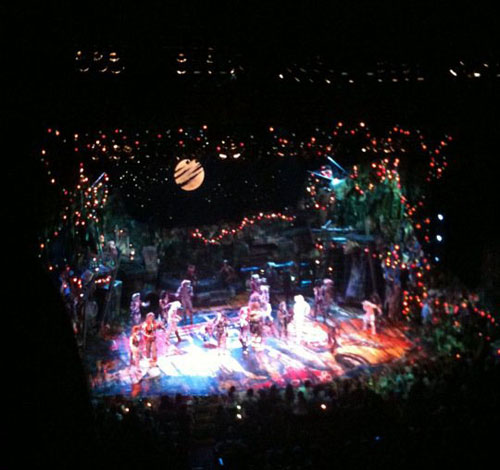 Hearing a short stanza of "Memory" sang in Tagalog was applauded by the audience but it sounded like Chinese initially. The 20 minute break was fun because the Cat actors milled with the audience even up to the balcony. Like real cats, it was difficult to take photos as they kept moving too much.
Though Lea Salonga's feline role is short, her powerful rendition of "Memory" was beautiful. I now recall that "Memory" was one of the songs used by the videographer of our wedding video in 1985. I think it is her first time to dance and sing at the same time, as she performed "Memory" in scattered 12-minute duration.
For cat lovers like my two daughters and myself, I adored the characterization of various cats. We felt sad that the Siamese felines were portrayed as meanies because our very own Siamese cats are purr-fectly sweet and gentle. I guess I am biased because our two Siamese kitties are just so cute.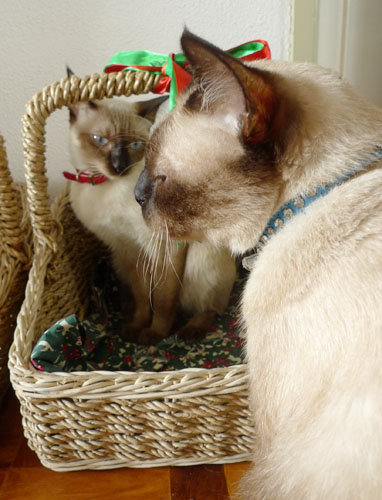 I loved the talented cast, the dazzling lights and choreography, the flawless singing and of course, Lea Salonga as she sang Memory towards the end of the show. You can still watch it until August 22. Don't forget to read the synopsis so you can follow the flow of the musical. Better yet, buy the 500 peso program.
(will continue…so sleepy)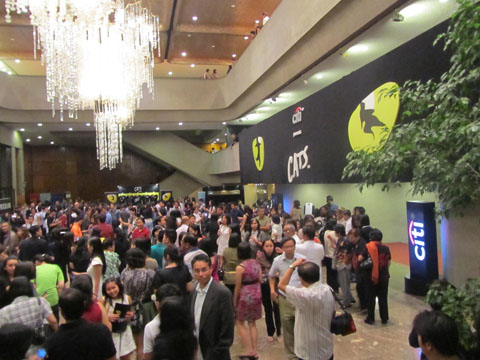 For ticket inquiry, call TicketWorld at 891-9999 or visit www.ticketworld.com.ph.