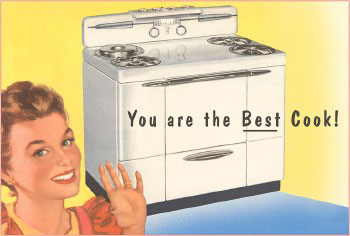 My husband and I attended the third session of the Biblical Portrait of Marriage. The topic for the night was : Helper- The Role of the Wife. Helper means as in the one who assists, encourages and supports her husband. Not katulong (the literal translation of helper in Tagalog)
To our amazement, there were 2 biblical principles that we re-discovered that night. We only learned this after Pastor Larry finished his lecture.
Surprise! Surprise!
Me first!
The key priority of the wife is her husband, not her work, ministry or child. Somewhere along the way, I thought the children were the first priority because of their young age and innocence. Hubby can easily fend for himself, I thought. I was so wrong. Maybe I didn't know how to balance my act. Only when the kids left for college did I re-focus energies on my husband. Well, it's never too late. It's precisely the reason that husbands are the first priority because children leave some day and we are left with each other . We're even experiencing the semi-empty nest syndrome these days. The mere fact we're attending a bible study on [tag]marriage[/tag] means we continue to strengthen our relationship as husband and wife.
And my husband's discovery…
The wife is to actively "manage the house" under her husband's authority. Remember how I mentioned that he is my co-homemaker. Hah, now he knows that managing the household is my duty. I think he grew up with the notion that a husband's duty include management of the household. No wonder he takes on my job to do the grocery, plan the menu or what not. I let him be that way because he loves doing it. Lately, he's been buying these home improvement magazines like "Real Homes" to plan on the interiors of our new home . I believe some men are gifted with home maker roles. We learned that in a healthy marriage, the wife should actively manage the house. Maybe after this session, he will give me free reign of my kitchen. hehe. I don't mind.
Behind every great man there's a great woman… and a
surprised mother-in-law (another entry some day) *wink*
Speaking of husband, I received this email forward "Spouse from God" which might be interesting read for you:
Years ago, I asked God to give me a spouse, "You don't own because you didn't ask" God said. Not only I asked for a spouse but also explained what kind of spouse I wanted. I want a nice, tender, forgiving, passionate, honest, peaceful, generous, understanding, pleasant, warm, intelligent, humorous, attentive, compassionate and truthful. I even mentioned the physical characteristics I dreamt about.

As time went by I added the required list of my wanted spouse. One night, in my prayer, God talked to my heart: "My servant, I cannot give you what you want."

I asked, "Why God?" and God said "Because I am God and I am fair. God is the truth and all I do are true and right."

I asked "God, I don't understand why I cannot have what I ask from you?"

God answered, "I will explain. It is not fair and right for Me to fulfill your demand because I cannot give something that is not your ownself. It is not fair to give someone who is full of love to you if sometimes you are still hostile, or to give you someone generous but sometimes you can be cruel, or someone forgiving; however, you still hide revenge, someone sensitive;however, you are very insensitive…."

He then said to me: "It is better for Me to give you someone who I know could grow to have all qualities you are searching rather than to make you waste your time to find someone who already have the qualities you want. Your spouse would be bone from your bone and flesh from your flesh and you will see yourself in her and both of you will be one. Marriage is like a school. It is a life-long span education. It is where you and your partner make adjustment and aim not merely to please each other, but to be better human beings and to make a solid teamwork. I do not give you a perfect partner, because you are not perfect either. I give you a partner with whom you would grow together"

This is for all: the recently married, the ones who have been married, the soon to get married,and the ones who are still looking.