Updated– Read the latest development at Nicole, Subic Rape Victim Doubts the Rape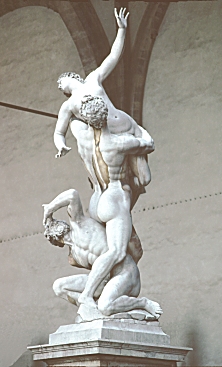 I am disappointed at some of the public opinions regarding 'Nicole', the rape victim (read Subic Rape case). Reading this 'Nicole Tells her Story news article on Nicole shows how judgemental some bloggers can be. Yes some bloggers but I have yet to surf a blog that blames Nicole. Or maybe I am not in that circle of bloggers.
But if blogs, Internet chat rooms, or family conversations are to be the gauge, Nicole is not doing all that well in the court of public opinion, according to Evalyn Ursua, one of her lawyers.

"This means we have a long way to go in terms of educating the public about rape," the private prosecutor said.

Ursua said that per the "monitoring" done by volunteers, among them law students of the University of the Philippines who are assisting her in the case, Nicole is even being "blamed" for the alleged rape.

"Opinion is divided, and there's a significant number of blogs we have monitored that are against her or think she doesn't deserve support because she was drunk [on the night of the incident] and 'therefore' had it coming," Ursua told the Inquirer.
Why should she have it coming? I know a lot of girls in their twenties who drink and want to have fun. I don't condone alcohol drinking and I warn my girls of the dangers of alcohol intake. It's just that they should look at themselves or their friends first judging "Nicole". The UP Law center shows in a survey that 70% of young adults like Nicole drink. How do they even know she has loose morals? And even if she did, it doesn't mean she sought out sex with these men. Does she deserve this kind of public opinion? There are so many myths and misconceptions about rape victims. A rape victim is credible if she was a virgin at the time of the rape. Perhaps even date rape is not acceptable in the Philippines.
Rape is defined as forced, manipulated or coerced sexual intercourse (or other sexual act) against the will of the victim. If the act occurs while the victim is unconscious, asleep or otherwise unable to communicate unwillingness, it is still considered rape.
source:
http://www.wpi.edu/Pubs/Policies/Judicial/sect16.html
I know the courts will establish if it was indeed rape or not. But in the meantime, those who judged 'Nicole" should educate themselves on what rape really is.
As Nicole said:
"I am only fighting for my dignity and that of my family," she said. "I just hope people would support me in this struggle. Please don't judge me too harshly. I'm only seeking justice."
Edit- December 5, 2006– Court Decision is out. Lance Corporal Daniel Smith is guilty. Read Nicole Moving on After Subic Rape Case Decision