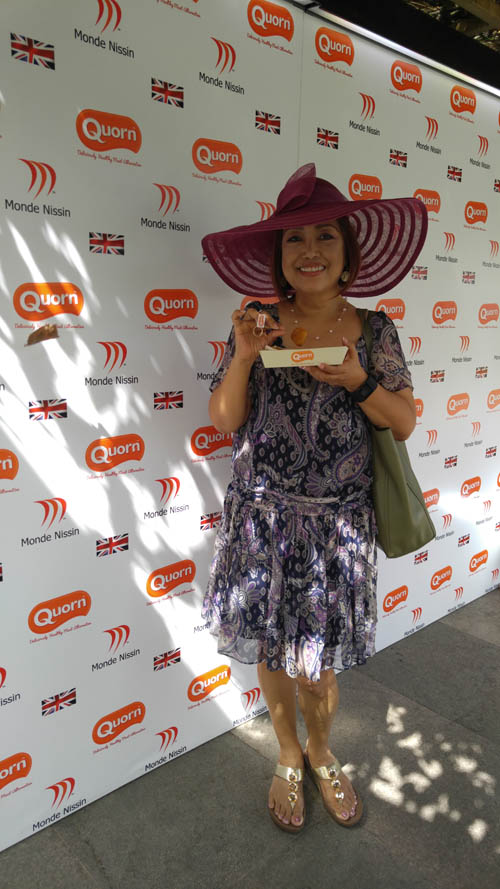 I was at the Great British Festival last weekend to check out Quorn, a deliciously healthy meat alternative . Ever since I chose to be semi-vegetarian (or pesco-vegetarian), I have been searching for food alternatives. I tell you , I am so impressed.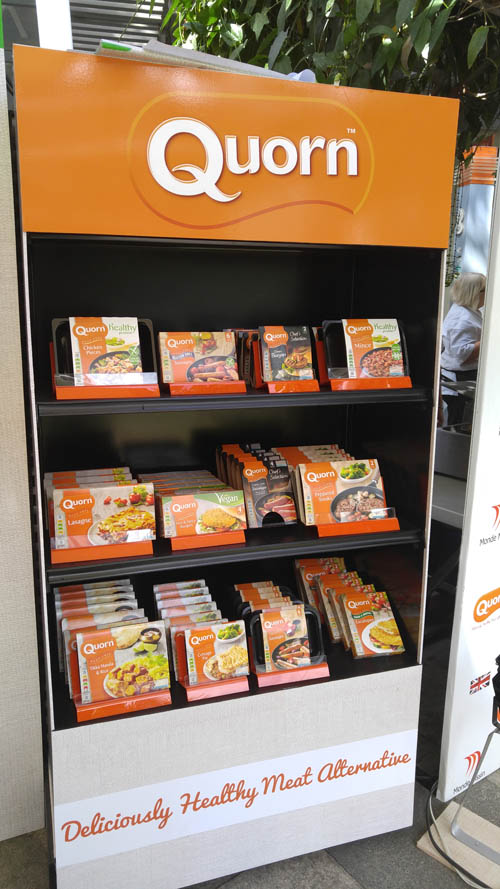 I ate pasta, longaniza and chicken nuggets. It tasted exactly like  real chicken nuggets.  I was not able to taste any weird flavors that I often associate with soy products. I swear by it . This is one reason I am sharing it in my blog. I am so excited that it will soon arrive in the Philippines.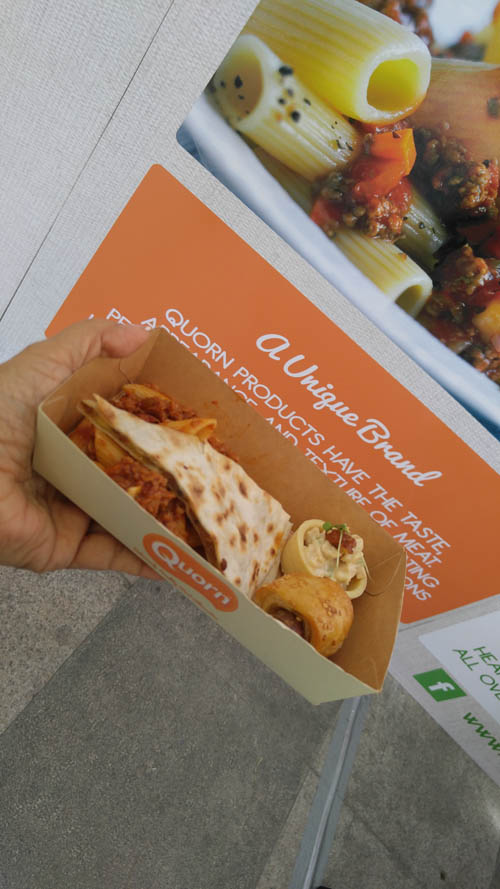 Did you know that excessive meat consumption is harmful to your health and even to the planet? Pressing health issues such as obesity and heart diseases have been linked to excessive meat consumption.  That is one reason, I chose to be pesco-vegetarian.   And did you know that meat production is one of the biggest causes of greenhouse gas emissions that contribute to climate change?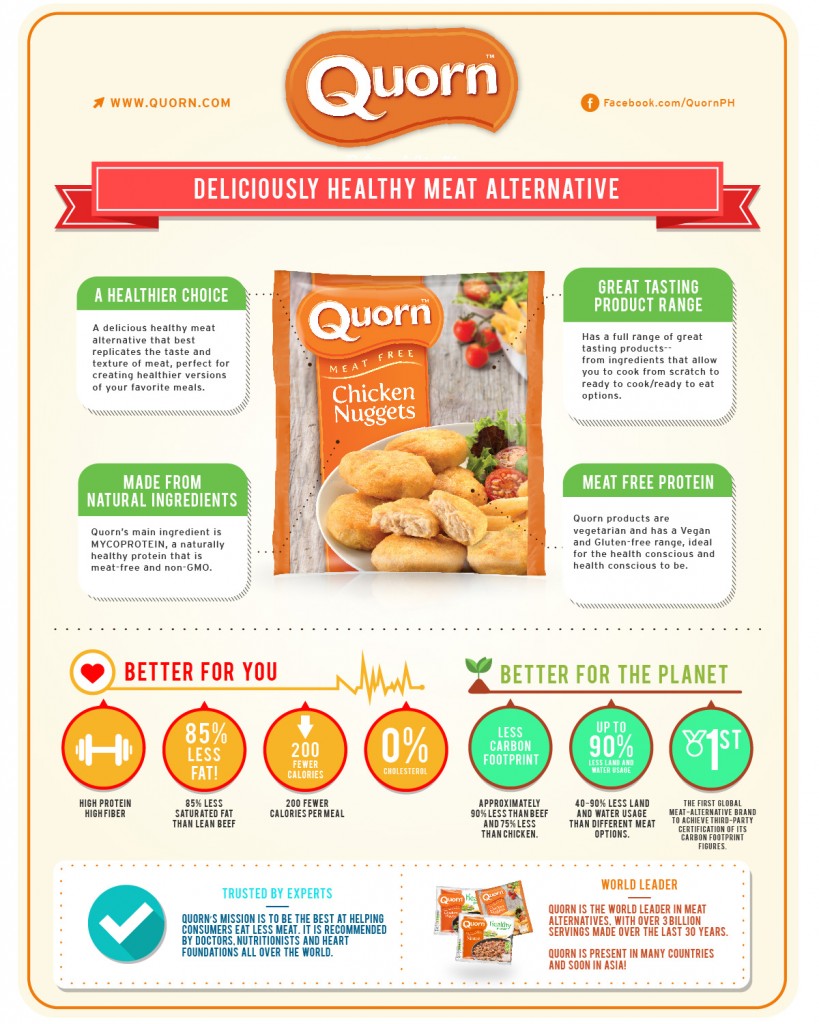 Food production is a major contributor to emissions and thus climate change. Livestock specifically is estimated to contribute over 14% of greenhouse gas emissions – a greater share than transport.
Let me share Quorn's press release on the "Top 10 reasons why Quorn is better for you and better for the planet"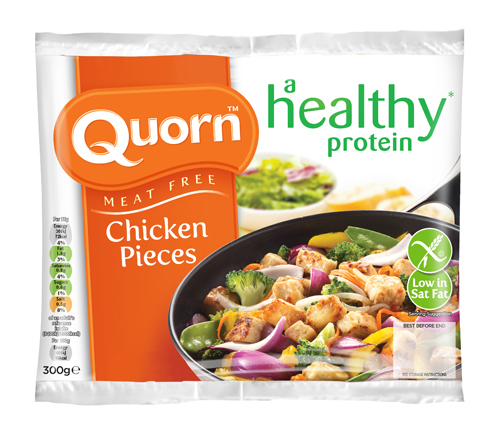 Quorn aims to combat these issues by delivering their mission – to help the world eat more healthily and sustainably.
Here are 10 interesting facts you should know about Quorn:
DELICIOUSLY HEALTHY MEAT ALTERNATIVE
Quorn is a deliciously healthy meat alternative that best replicates the taste and texture of meat, perfect for creating healthier versions of your favorite meals.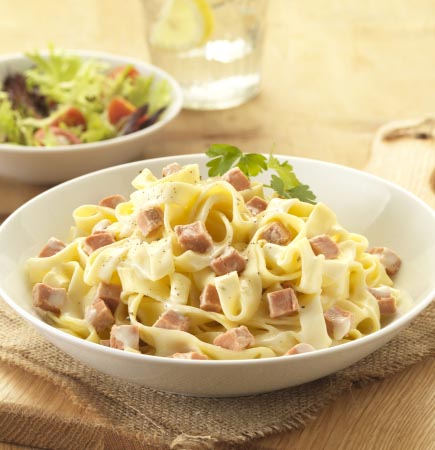 MADE FROM NATURAL INGREDIENTS
Quorn's main ingredient is MYCOPROTEIN,  a naturally healthy protein that is meat-free, low in saturated fats, but high in protein and fiber.  Mycoprotein is made through fermentation, a process similar to how bread, beer and yoghurt are made. It is non-GMO.
       MEAT-FREE PROTEIN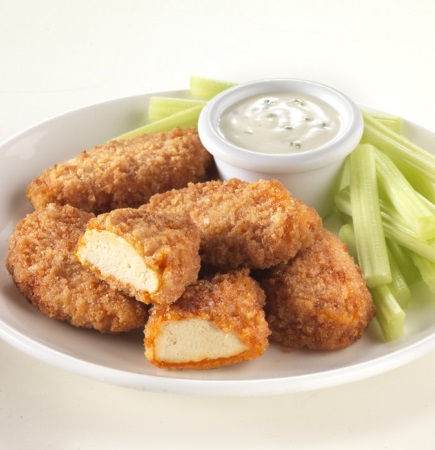 Quorn products are vegetarian.
It has a Vegan and Gluten-free range, ideal for the health conscious and health conscious to be.
       GREAT TASTING PRODUCT RANGE
Quorn has a full range of great tasting products — from ingredients that allow you to cook from scratch to ready to cook/ ready to eat options.
       YOUR DIET BUDDY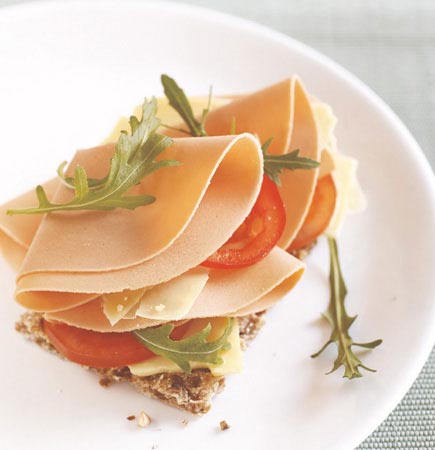 Quorn generally has 200 fewer calories per meal and 0% cholesterol. Now your journey to #twentysixTHIN and achieving those #bodygoals will be much easier!
        BETTER FOR YOU
High protein, high fiber
85% less saturated fat than lean beef
200 fewer calories per meal
0% cholesterol
        BETTER FOR THE PLANET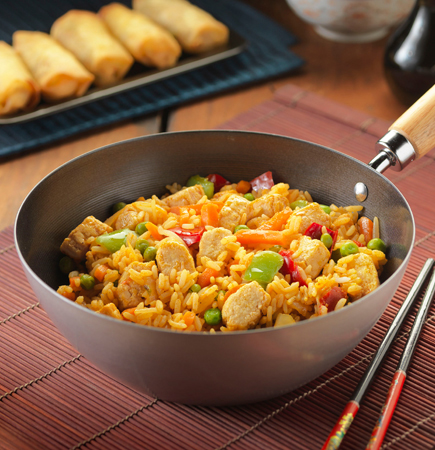 Quorn products have a carbon footprint approximately 90% less than beef and 75% less than chicken.
It uses 40-90% less land and water than different meat options.
Quorn Foods is the first global meat-alternative brand to achieve third-party certification of its carbon footprint figures.
       TRUSTED BY EXPERTS
Quorn aims to be the best at helping consumers eat less meat.  It is recommended by doctors, nutritionists and heart foundations all over the world.
       WORLD LEADER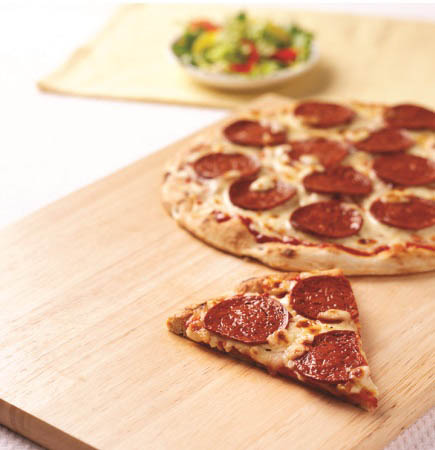 Quorn is the world leader in meat alternatives, with over 3 billion servings made over the last 30 years.
       SOON IN THE PHILIPPINES
Quorn is present in many countries in Europe; in the U.S, Canada, Australia, New Zealand, and soon in Asia. Arriving in the Philippines soon, get ready to taste the deliciously healthy goodness of Quorn!
For more information, visit www.Quorn.com and www.facebook.com/QuornPH.