Grief is in the news once again. Once in a blue moon (hopefully not often enough), you may encounter a friend or relative reeling in pain because they lost someone. It can be an awkward situation if you don't know what to do or not do. There really are no words to convey how sorry you feel or show how you feel. But there are words that can hurt and will not help at all. Having been 7 years with the Compassionate friends , a grief support group…the most common complaint that I hear from bereaved parents is the insensitive comments that they have to hear in the early days of grief.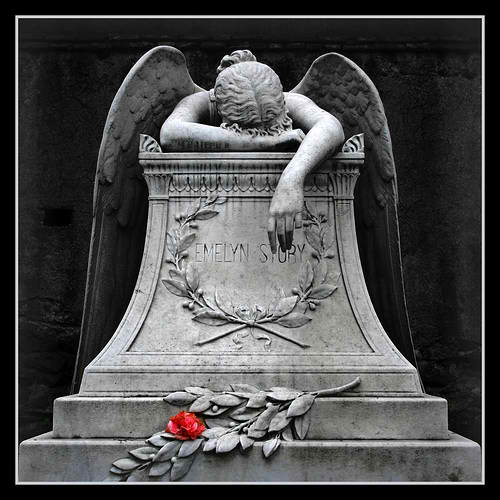 You have to remember their loss is devastating so the bereaved is a bit more sensitive.
Their grief is so fresh.
The pain is raw.
How does one comfort a newly bereaved parent? One of our mission in The Compassionate Friends is… to provide information to help others be supportive.
Let me give you a few examples of words that don't help the newly bereaved. A lot have been written about words of comfort from other bereavement sites but others are also culled from experience. A compilation of some hurting words were based on a recent meeting of members of the Compassionate Friends.
It's God's will.
( Don't they understand that I can't accept this as God's will? I have so many questions at this point of my grief)
Buti ka pa, may anghel ka na (Good thing you have an angel)
(Don't they understand that I'd rather have my child with me.)
He's in a better place.
( This is the better place. With me)
God needed another flower in His garden.
( What about MY garden?!)
She's better off now/not in any pain
(Don't they know I remember the pain my child might have suffered before she died?)
Your child wouldn't want you to be so sad.
( How do you know?)
Magkaanak ka pa ( you will have another child)
(Maybe, but no one can replace my child.)
If there's anything I can do, let me know.
(Can't they understand that my mind is so numb I can't even think of what needs to be done?)
Come on, get over his death already. Hope you get over the pain of his death.
( As if we can close the chapter of a child we loved dearly.)
Bakit malungkot ka pa? Pinaghirpan mo lang sarili mo (Why are you sad? You're just making it difficult for yourself.)
(uhh… I don't know … maybe it's because my child died.)
Of course these wonderful, concerned, well-meaning friends don't know. They can only guess how the newly bereaved feel. They haven't personally known (thank God) the disbelief, the shock, the anger of losing a child. Instead of bringing relief, those words just seem to add to the hurt and the grief. There are no words that will make it all right that someone we loved has died. But there are words that can soothe the hurt, ease the loneliness and add to the healing.
Some words that might probably bring comfort are:
"I'm here and I don't have a clue as to how to help, but I'm here, and together we'll figure this thing out."

""I know you must be hurting terribly. You had such a good life together, the pain must be awful. You need to express your anger, your frustration. I know it must be hard for you to believe that God is a loving God who will support you through this horrible tragedy."

"Grieve well. One day you will cease to remember him with tears and instead remember him with smiles."
In the end, words don't take away the pain. It only eases the pain. Let them tell their story . Talk about their child. If they don't want to talk, it's alright to just be there. Sometimes saying nothing, giving a hug or holding their hand can bring comfort.
(For more information on how to help , here are some articles I've compiled on Helping Bereaved Family members.)
Articles on Coping with Grief during the Holidays
Helping bereaved parents
Handling the Holidays
How To Help Yourself Through The Holidays
Do I Celebrate the Holidays or Not?