Our siblings push buttons that cast us in roles we felt sure we had let go of long ago – the baby, the peacekeeper, the caretaker, the avoider…. It doesn't seem to matter how much time has elapsed or how far we've traveled. ~Jane Mersky Leder
My family of origin . We are now in San Francisco.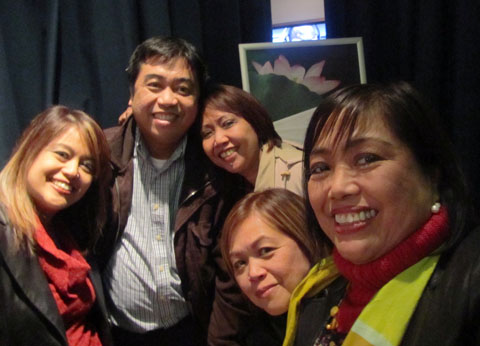 We were once a family of seven siblings with a father and mother. With the death of my mom in 1975, my brother in 1990, another brother in 1999 and my father in 2003, only 5 siblings are left. Four sisters and one brother.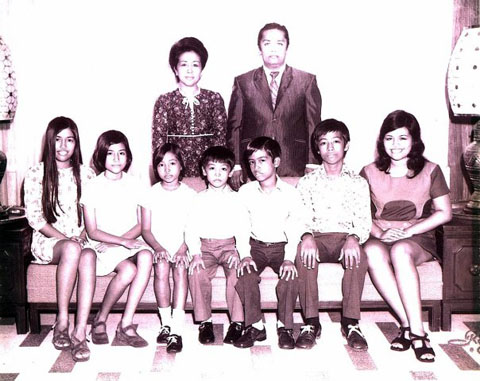 Three of them are now living in the USA while my other sister lives in Manila. During the past years, reunions centered upon the burying of the dead or dying.
In fact, the last time we were all together was in 2003 when my father died and we buried him in Cebu.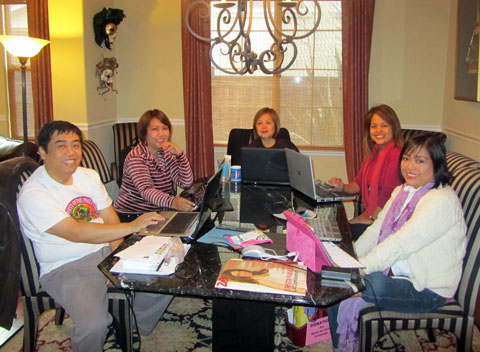 What better time to reunite during happier times.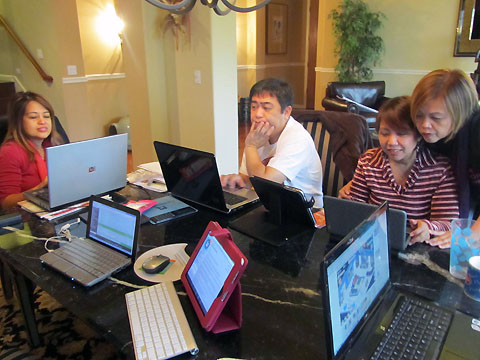 But we are now here in San Francisco in support of my younger sister , Myrna, running for a council seat in a city in California.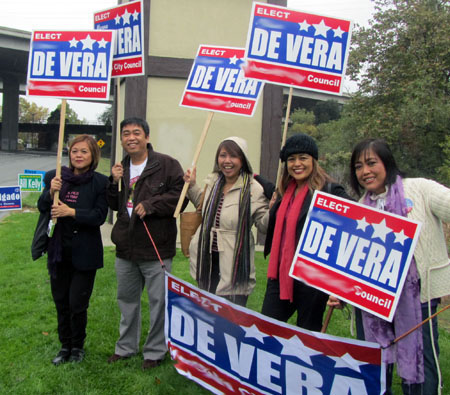 The highlight of our reunion is a formal photo shoot at a studio. Happier times, indeed.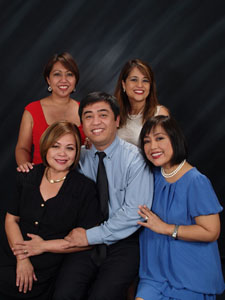 For our sibling reunion, we did our own make-up and hair and trooped to Sears Studio in Concord. Alicia, our photographer, was so good with us. This is just one of the shots she took.
Alicia commented that, perhaps, the four sisters had tormented David in his childhood — and all the sisters replied, "It was David torturing us!" Hahaha!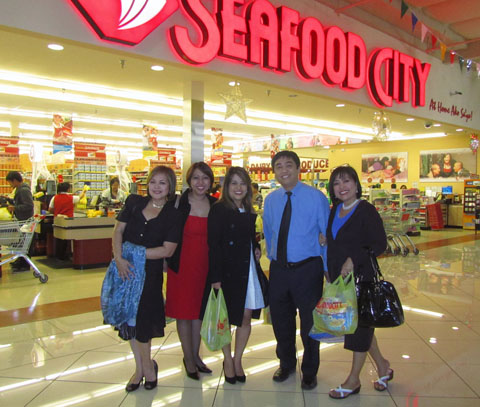 Afterwards, we went to Seafood City in Concord. We shopped with David (he lives in Missouri), had Belen sing "The Nearness of You" at the community space (with Rudy Fernandez), and Adin Martin Villanueva asked Myrna to make a community announcement on the PA system about her bid for City Councilmember in Hercules, CA.
We are having a blast!
"In the end, life teaches us what is important, and that is family." -Stephen Covey