A sister is a little bit of childhood that can never be lost. ~Marion C. Garretty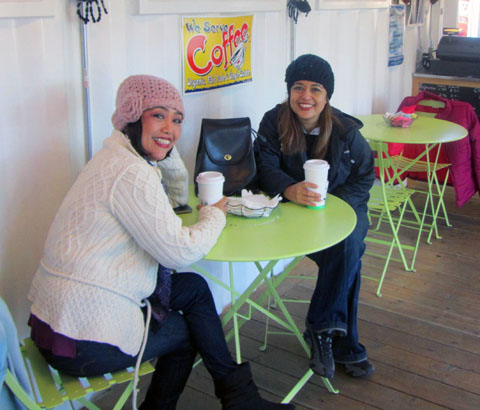 We are four sisters. Two (Myrna and Lorna) are based in the United States and two of us (Belen and myself) reside in Manila. I was supposed to join Lorna as an immigrant by now but I declined the application papers in 1986. Myrna (the sister running for City Council here in a city in Califorina) and Lorna moved to San Francisco in 1984 and 1986 respectively to nurse a broken heart. I am particularly close to Myrna. We talked for hours about our love life, our work, and philosophy of life. We love to dress up and be fashionable that we often shared clothes and accessories. There was a time that we even looked alike except I am taller . Unlike my two other sisters, we don't stay up late to party. We often giggled how the two other sisters scampered to the gate to join their friends , once my dad went up to his bedroom. Dad never knew this.
That was why I felt broken-hearted when Myrna found work in Calfornia in 1984 as an Architect (yes she had a working visa). I wanted to join her. It seemed I was getting nowhere with my 6 year relationship with Butch so I asked him "do you want to marry me or not? If you won't marry me, that's okay because I will join my sister in California".
To my surprise, Butch did not see my question as a threat. He said he'd marry me the following year even if he was just second year in Law school. Though years have kept us apart , our sisterly bond is always there. I can't quite pinpoint what makes us close. Perhaps, a sister can be seen as someone who is both ourselves and very much not ourselves – a special kind of double.

Myrna knew my pain when I lost my beloved son, Luijoe in 2000. How she comforted me and kept me sane. She didn't have to say anything. I managed to cope despite my zombie existence because I knew she was really there for me.
"Sweet is the voice of a sister in the season of sorrow." ~Benjamin Disraeli
She was just there, sending me grief resource materials which took time to grasp. All my sisters and brother were there for me. As Carol Saline said "sisters function as safety nets in a chaotic world simply by being there for each other. "
I am here for her right now in California in an important phase of her life.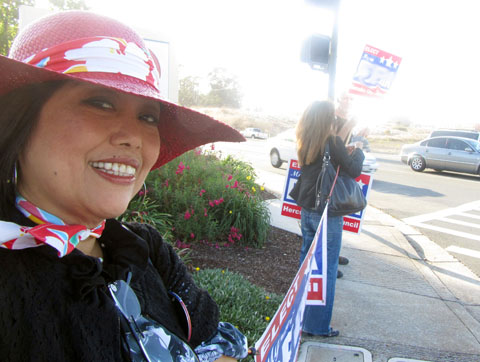 Soon, my two other sisters will meet up in California together with my only brother this week. We are here in support for my sister running for a seat in the city council of a city in California. We know she is good and, competent candidate and the state election was an excuse of meeting up. Most of all, we will be together to have fun . After having lost our mother in our teens, our two other brothers and our father later in life, we value these precious moments.
"To the outside world we all grow old. But not to brothers and sisters. We know each other as we always were. We know each other's hearts. We share private family jokes. We remember family feuds and secrets, family griefs and joys. We live outside the touch of time." ~Clara Ortega