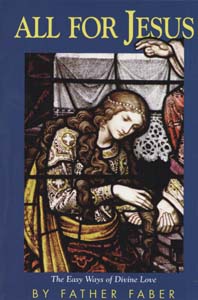 If you studied at a Catholic School during the sixties, the nuns required you to scrawl "All for Jesus" on the top page of your notebook or pad paper. As a little girl, I had no inkling what "All for [tag]Jesus[/tag]" meant. Nuns during those days threw those beady mean eyed looks if you didn't follow their commands. I merely wrote those words like a robot. Perhaps the daily ritual of scribbling those words "All for Jesus" carried a subliminal message which I carried on during times of stress. I find myself scribbling "All for Jesus" at the top page of my monthly sales ledger.
Of course you know that any business has fixed cost which needs to be covered immediately. During the first week of the month, I usually freak out if my sales are not meeting targets. But I learned along the way. There are few aspects of our life we can control . Sales can be unpredictable. Market forces are out of our control. Controllable forces are innovative marketing tools, prompt service and quality . I've learned that I don't have to obsess over my goals. I don't have to constantly watch and mark my sales . I do my job, set my goals and Let Go and let God.
What do I do?
Set Goals.
Believe I deserve the best, financially.
Believe God cares about my finances.
Let go of fear and just trust.
Writing "All for Jesus" every month as my goal means I dedicate my income for my family's needs and advocacies. "Let Go and Let God " works for me. it gives me peace and gratitude for every blessing I receive. Acceptance and gratitude turn what we have into more.