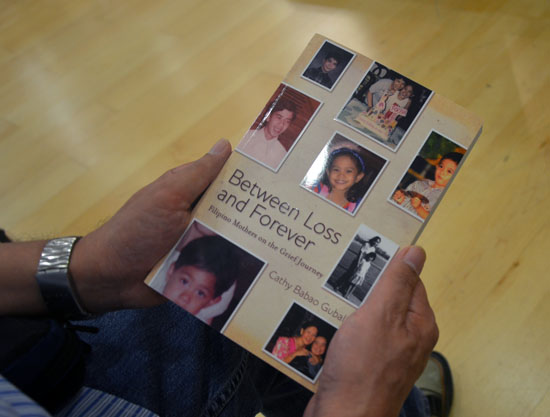 The loss of a child is unlike any other loss. I don't know how I lived through the pain but I did…it's been 11 years.
My good friend, Cathy Babao-Guballa probably knows this by now. Nine years ago, in the midst of my deepest sadness as I grappled with the pain of my son's death, I came across a newspaper article about the loss of her son, Migi. Wiping the tears from my eyes, I felt a twinge of envy. Her grief journey seemed smooth sailing to me. The burden of my grief took a toll on my heart and probably wrecked my family life. I wanted to recover from this pain. She ended her article with "email me if you have questions". That sounded reassuring. I cut out the article and folded it neatly in my folder. I was too shy to send her email. In my mind, I knew I could never attain the things she was doing for Migi's Corner, a play area for sick children in some hospitals. I knew I was going to do something in honor of my son's memory one day… I just didn't know it yet.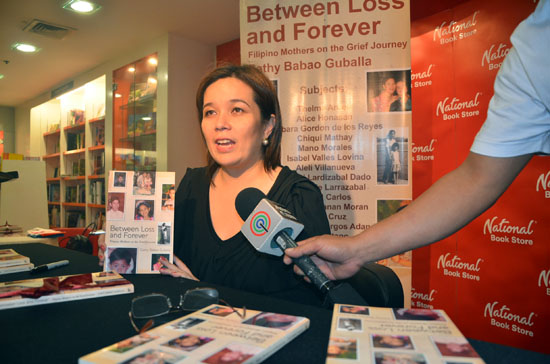 Cathy has been such an inspiration to me and perhaps many bereaved mothers who have lost a child. In December 2005, she helped me initiate The Compassionate Friends , a grief support for parents who lost a child.
Today, Cathy continues to reach out to other bereaved mothers – women now taking the journey that she once set out on without any roadmap. Through her book "Between Loss and Forever", Cathy hopes it will serve as a roadmap of sorts for others who are new on the journey – one that provides hope, comfort and guidance for the long road to healing that lies ahead.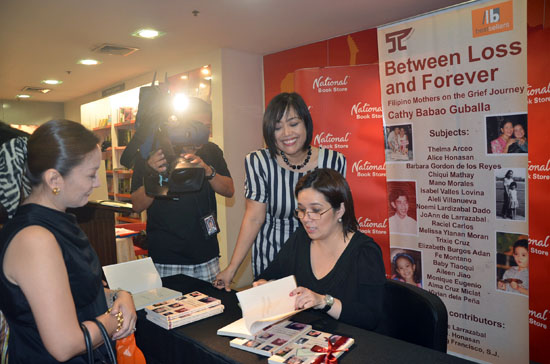 In the excerpt of her book , Cathy gives a short introduction about grief. "The celebrated American author and poet, Maya Angelou, once wrote, ""There is no greater burden than bearing an untold story inside you."
The death of a child goes against the natural order of the universe and the strangeness of the event is a major stumbling block for the bereaved mother who cannot comprehend why such an event had to take place. The loss of a child shatters every mother's worldview of a world that is secure, safe and in order. The bereaved mother, on her own, can take no solace in the incomprehensible loss that her child has gone on ahead of her. "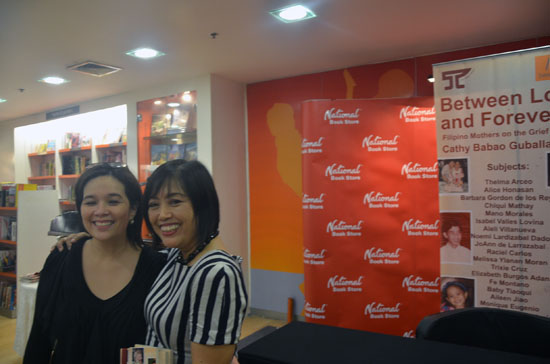 Writing the story of my grief journey brought tears and pain in my heart but I always thought of that fateful day I read Cathy's article, and how it lifted my spirits. Who knows a bereaved parent may learn a thing or two about my grief journey?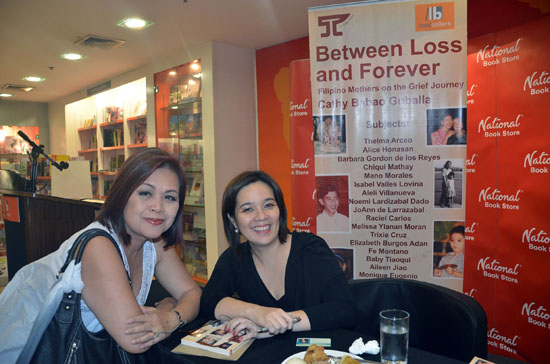 My sister Lorna and Cathy
Cathy had asked me "did you keep Luijoe's room the way it was for many years after his loss? How long before you re-arranged it? How did you go about moving his things? What things of him, if any, have you kept and/or given or shared with the girls?" This was my response to that question and is now an excerpt of "Remembering and Rituals" in the book "Between Loss and Forever
During the first year, I kept it as is. Even the clothes that hung from his room. It was like a sanctuary for me. Just being there, smelling his clothes, seeing his toys gave me comfort.

It didn't last long when Lauren moved in there. She wanted her own room. I can't recall if it was a year or two after.

It was four years after when I started giving away his clothes to my helper's son. My helper, Maan was Luijoe's yaya too so I felt Luijoe might want if his clothes went to his son who by that time was already 6 years old.

When we moved out of Makati to Pasig, I still had his things..books signed with his signature, his favorite toys and a few of his clothes..just 10 or so pieces. You know, memories are all I have left of him so I needed just a few of these physical things. Below his memorial table is a green box, where I place his love letters to me , the "I love you so very much mama", the little flower vase that I used to hold the wild flowers he picked from the park. These flowers always came with "I love you very much mama"

These are all so very poignant and it even tears me as I write this.

All the other things are kept in "Luijoe's room" . It is the extra room at my home. I arranged the room in such a way that it is a "reflection room." with a mat and pillows on the floor. The colors of the room are splattered with orange and green. The walls are decorated with posters such as the "serenity prayer", the news paper clipping when we first introduced Compassionate friends. I have photos of my family and Luijoe in that room too. I have a bible, quotes from Buddha, angel quotes and other books to read when one just wants to relax. Butch reads here a lot here. He sort of made it his little nook too.In the past, he would stay here if we had a fight. I call it a "cave" but since 2009 he has stopped retreating here and using it as a "cave".

Luijoe's toys are kept in one shelf. HIs story books in another shelf. He is still so much a part of our family. He has a room always in my heart and in my home. Very alive in our hearts and in our mind.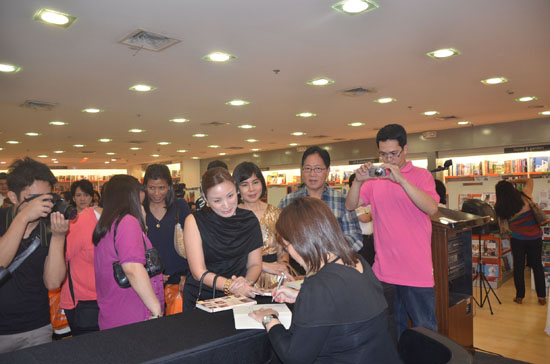 Where am I now in my grief journey?
I often wonder how he would look like today. Would he have been taller than my husband? Would he have the same gleaming smile? Will he still give me a bunch of flowers with an ""I love you" note? I can't imagine because I will always remember him as an innocent and beautiful 6 year old boy whose death changed my life in positive ways I never could imagine. I still miss him but the pain is not heart wrenching. I long for him especially during birth and death anniversaries or when I see a boy similar to his age.

""I don't know how you've survived. It would kill me to lose my child." Oh, to have one peso for every time I heard that sentence! I'd spend every one of those pesos for an answer, for you see, I don't know how I've survived. What choice did I have? Each transition has been work, hard work, sorting through what it means and learning to function in the face of these circumstances not of my choosing. My new life as a blogger served me well: my role as a bereaved mother is no longer the first way I define who I am, but it is ever-present in my life and cannot be separated from all that I am . . . for the rest of my life.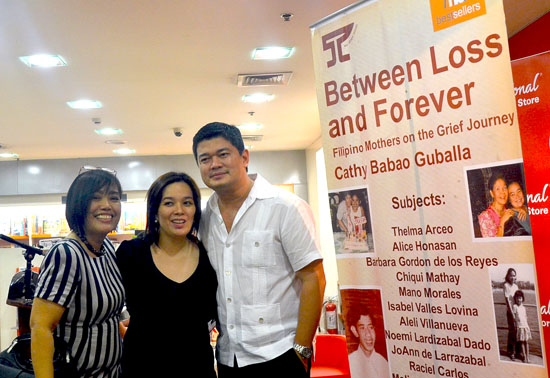 Me, with Cathy and Julius Babao
There are more stories from 17 other mothers. There is Thelma Arceo who lost her eldest son Ferdie, 21 to the military in the dark ages of Martial Law in Iloilo in 1973. Alice Honasan, whose youngest son Mel, died after a brutal and senseless hazing in 1976. Lissa Ylanan – Moran who lost her infant daughter a few months after EDSA. Mothers who whose children perished at the prime of their lives in car accidents – Raciel Carlos, Jo Ann de Larrazabal, Isabel Valles Lovina and Mano Morales; mothers losing adult children to illness like Baby Tiaoqui and Fe Montano, and mothers who lost their children all too suddenly, like Beth Burgos Adan, Aleli Villanueva, Monique Papa Eugenio and Aileen Judan Jiao. And mothers like Alma Miclat and Vivian dela Pena whose children felt that life was too painful, they chose to end their suffering.
Meet the mothers in "Between Loss and Forever"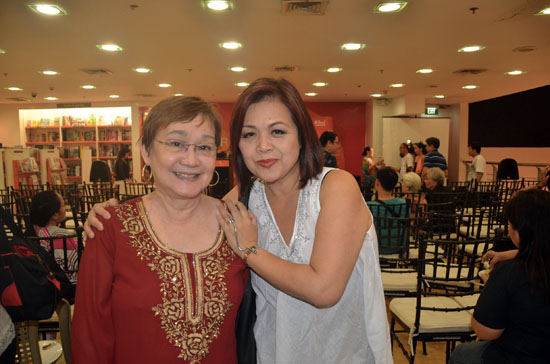 My sister Lorna and Dr. Honey Carandang
There can be no better guide to coping the death of one's child than someone who has been there. My friend Cathy took up grief education and studied the stories of these 18 mothers. It was important for Cathy to capture the very essence of each mother's story-telling as they spoke and wrote about their loss. She explains that the "breadth of emotions and anguish expressed were impossible to quantify, the experience of listening with one's mind and heart, of transcribing and writing it all down, was to say the very least, exhausting. No amount of ""formulaic" structured questions could grasp the feeling, the emotion, the very core of each mother's unique grief experience. "
This book will certainly help other parents and even those with similar losses.
"Between Loss and Forever" will be available at National Bookstore and Powerbooks beginning 23 October 2011