Love is an irresistible desire to be irresistibly desired. Robert Frost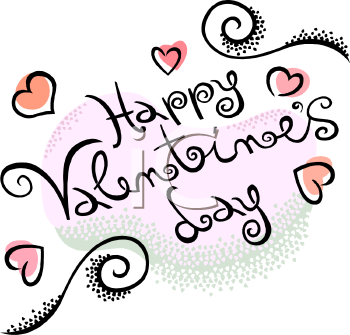 Yes, it is Valentine's day, another ordinary day for my husband and myself. Just like any day, we make time to have lovey-dovey moments with each other and a special ME time.
Today is special for other couples but for us, every day is special. We have never been out on a date during Valentine's day in all the 33 years we have been together. I never really understood why my dear husband loathed Valentine's day until a few years ago. He can't be the Valentine's Day equivalent of Dr. Scrooge. Butch is a very romantic person. He whispers the most romantic phrases ever and that's probably the reason I fell in love with him. Now back to the reason for this Valentine's Day aversion. I teased him, ""Will you buy me a Valentine's gift". He said ""I already gave you my gift". He reminded me, ""Didn't I just give you___ pataca for our Macau trip?"
"No flowers?", I teased.
He says "expensive during Valentine's day".
I laughed. ""So it's an economic reason?", I joked. He nodded. Ah now I recall, Butch was only 18 years old when we first became steadies. Naturally, he didn't have the money to buy me the overpriced flowers or presents. All these years, I always thought that he wanted to be unique. Kuripot lang pala. (or is it being thrifty)
The non-celebration of Valentine's Day on February 14th is our tradition carried through the years. While restaurants are filled to the brim with loving couples, we will just have a date at home. I am not even sure if I have time to cook as I have a lecture in the afternoon.
Most likely, he will just whisper sweet nothings as always, while I reflect on the Bible passage of love that has carried me through the years:
Love is patient. Love is kind. Love isn't jealous. It doesn't sing its own praises. It isn't arrogant. It isn't rude. It doesn't think about itself. It isn't irritable. It doesn't keep track of wrongs. It isn't happy when injustice is done, but it is happy with the truth. Love never stops being patient, never stops believing, never stops hoping, never gives up.

Love never comes to an end.

<< 1 Corinthians 13 >>
Since today is Valentine's day, you don't have to be a couple to celebrate it. Whether you are a couple or single, the most important relationship you will have with is yourself. And the most important person in your life is YOU.
""If you aren't good at loving yourself, you will have a difficult time loving anyone, since you'll resent the time and energy you give another person that you aren't even giving to yourself."
Loving yourself is the best way to learn how to love.
Update
I arrived home tonight and received a gift from Butch.